Instructions for creating orders via Livechat
After customers leave all information in the conversation at Livechat, users can create a new order right at its screen. This feature makes it more convenient for users, efficiently saving working time, you don't need to move to the Order section and re-enter customer information to create a new order.
To create orders through Livechat, follow these steps:
Step 1: In a conversation with a customer in Livechat, click Create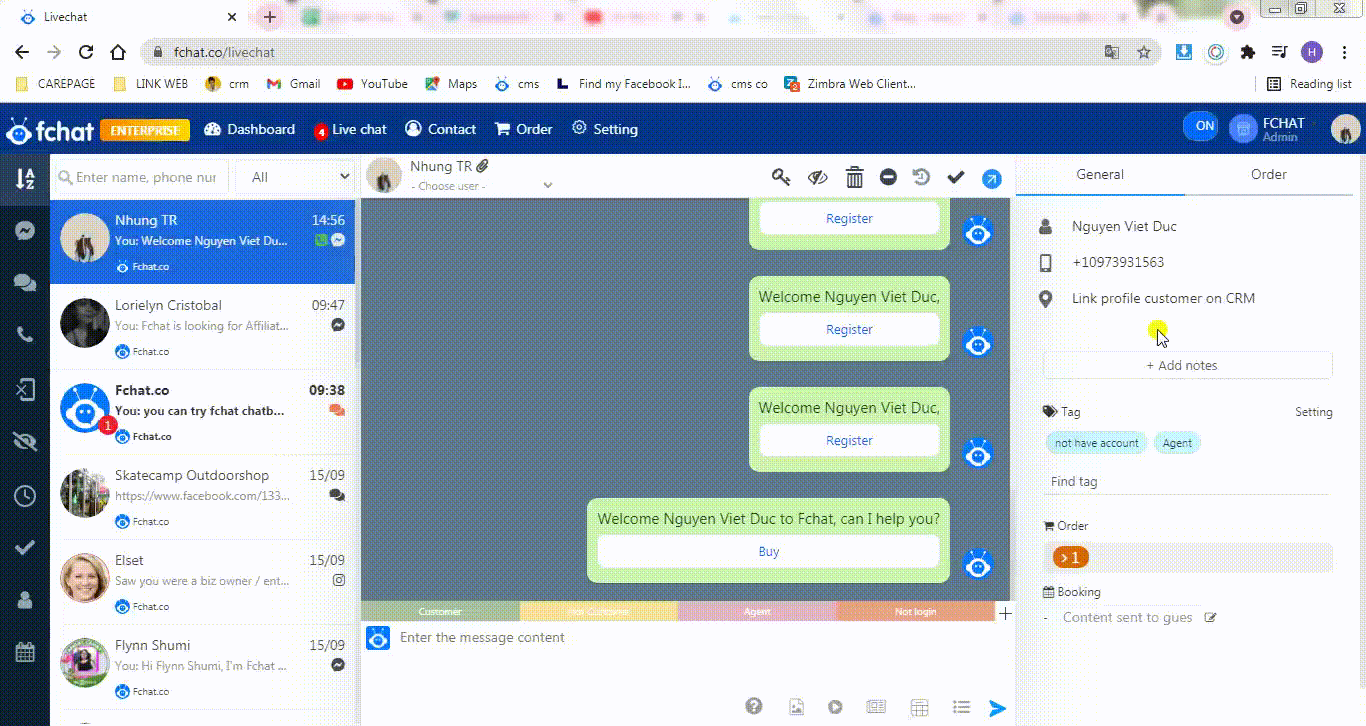 Step 2: In the Create order section, fill in customers' necessary information, select add product or Combo that they want to order.
>> How to Create a Combo
>> How to create a product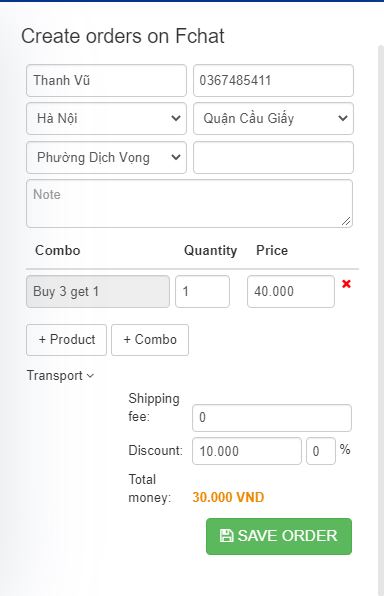 Then, select Save order to complete it.
Step 3: From the Dashboard screen, select Order to manage created orders.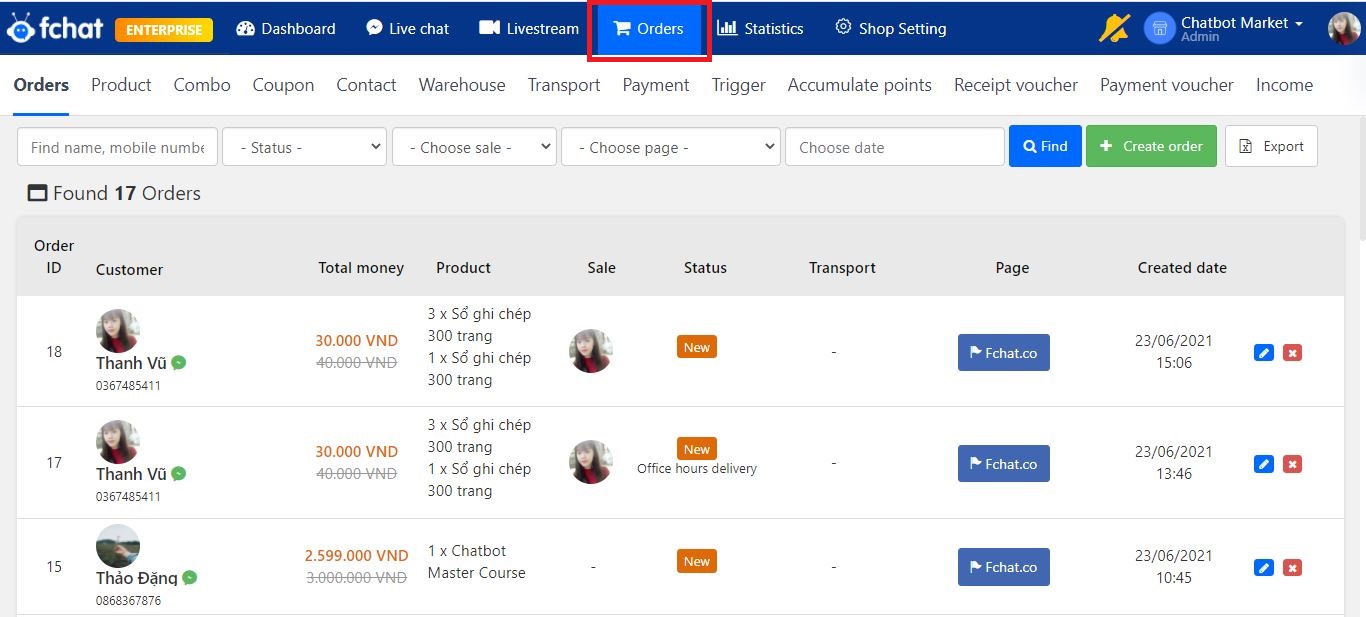 Wishing you a successful business with Fchat!