Switch Pages between Shops
Transfering the connected page from one shop to another without disconnecting with former customers and the installed data in Fchat.
To transfer Page from one shop to another, you need to be decentralized Admin/Owner of both shops. You follow these instructions:
At the Dashboard screen in the shop that contains the page you want to transfer, you click the icon pointed in the image below.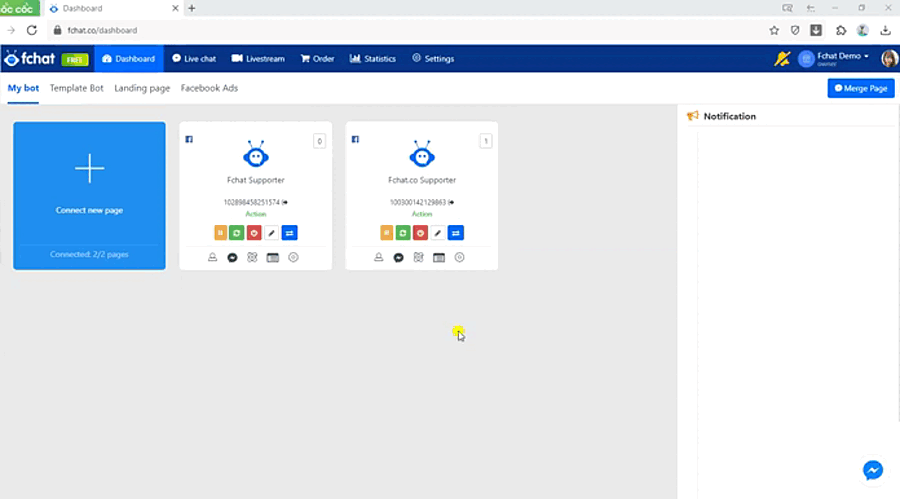 At that time, the screen switches to the interface as shown below. Select the Shop you want to switch pages to and select Confirm the copy.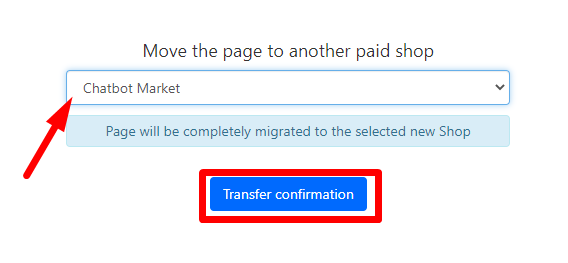 After confirming the copy, the screen will switch to the Dashboard of the new shop transferred to the page.

Note: You can only switch pages to a paid shop.
Wishing you success!