[Agent] How to set up referral links to introduce customers to Fchat
To set up a Fchat referral link, on the Dashboard screen, click on your Avatar >> Recommend to friends.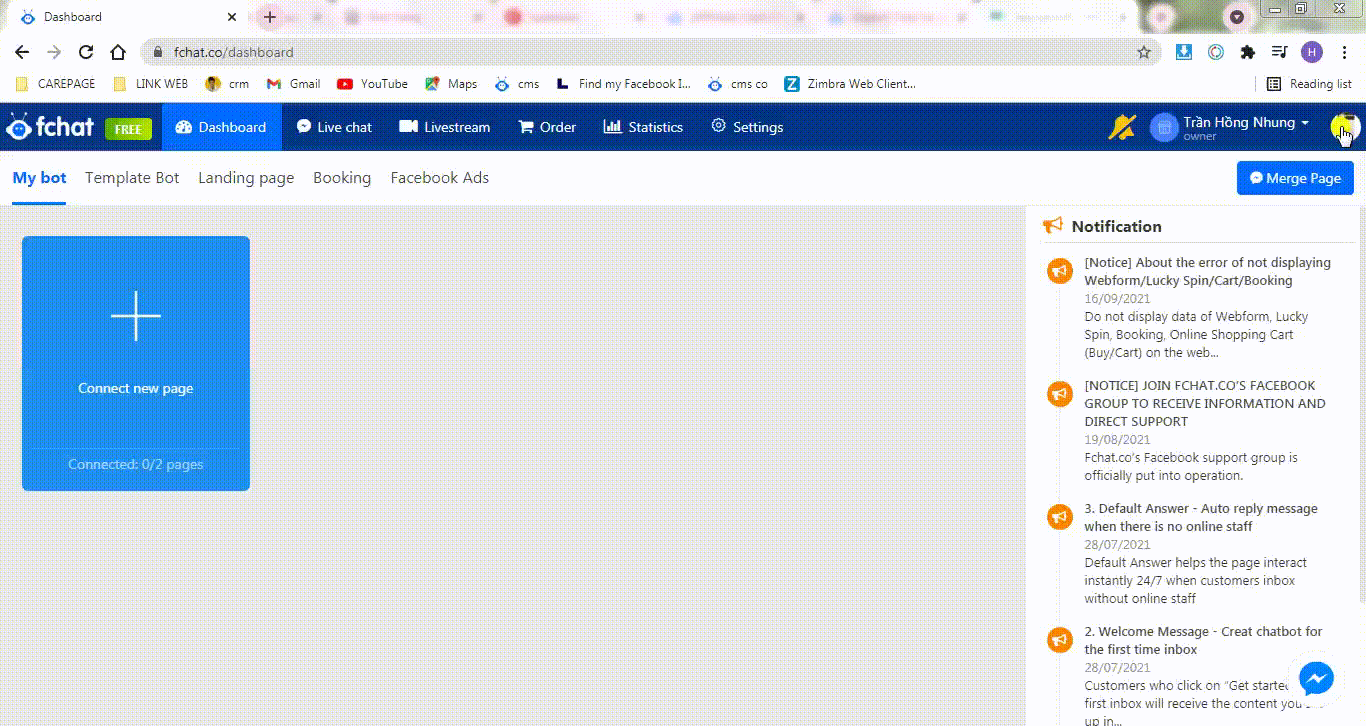 You can set up your referral link to your liking by entering the link extension name, then click Update to update the new referral.
For example, with the extension hieudy, your referral link is: https://fchat.vn?ref=hieudv
Then, click Copy to copy the referral link which will be used by affiliates to introduce new customers through link sharing.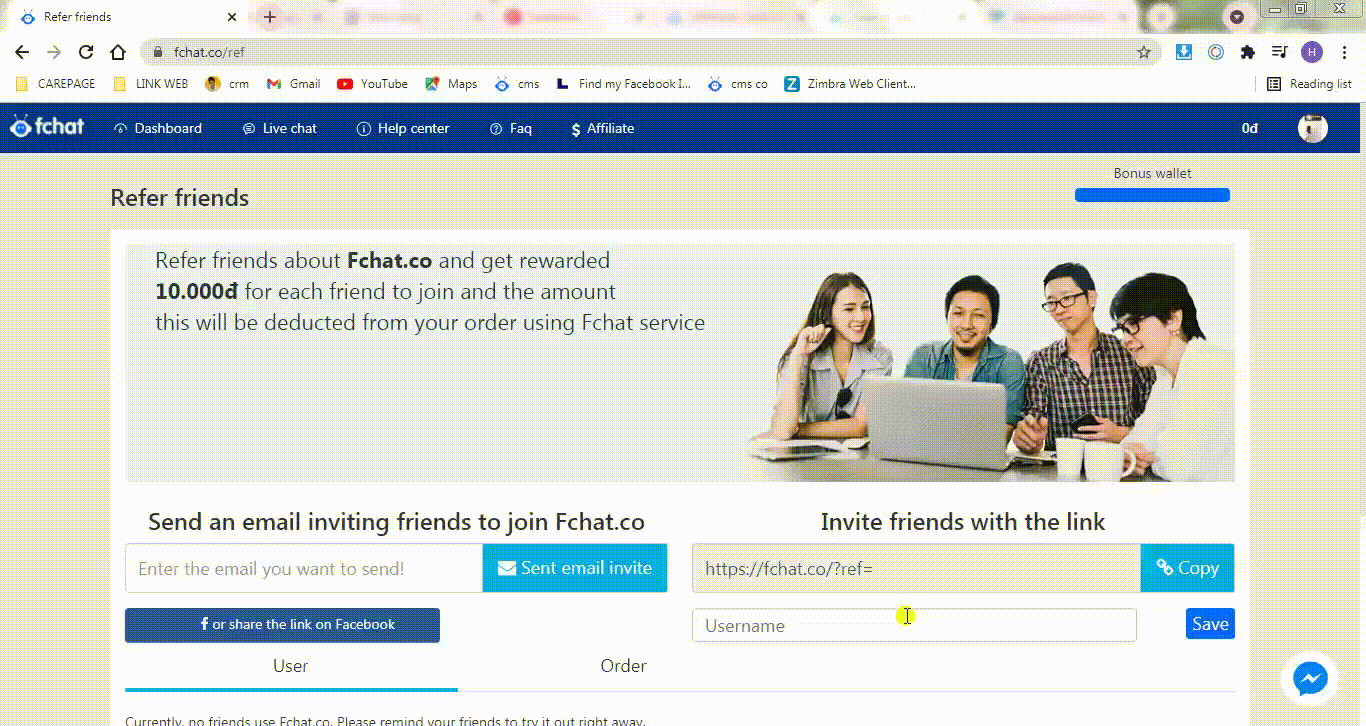 When someone enters Fchat through an agent's referral link, and within 30 days, they register to become a member, that registration will be credited to the agent. If more than one person refers to the same customer, the last referrer will be credited. Whenever the referred user places an order or renews Fchat services, the agent will receive a commission.
You can also send an email to invite your friends to join Fchat by entering the email address of the person to refer >> Send an invitation.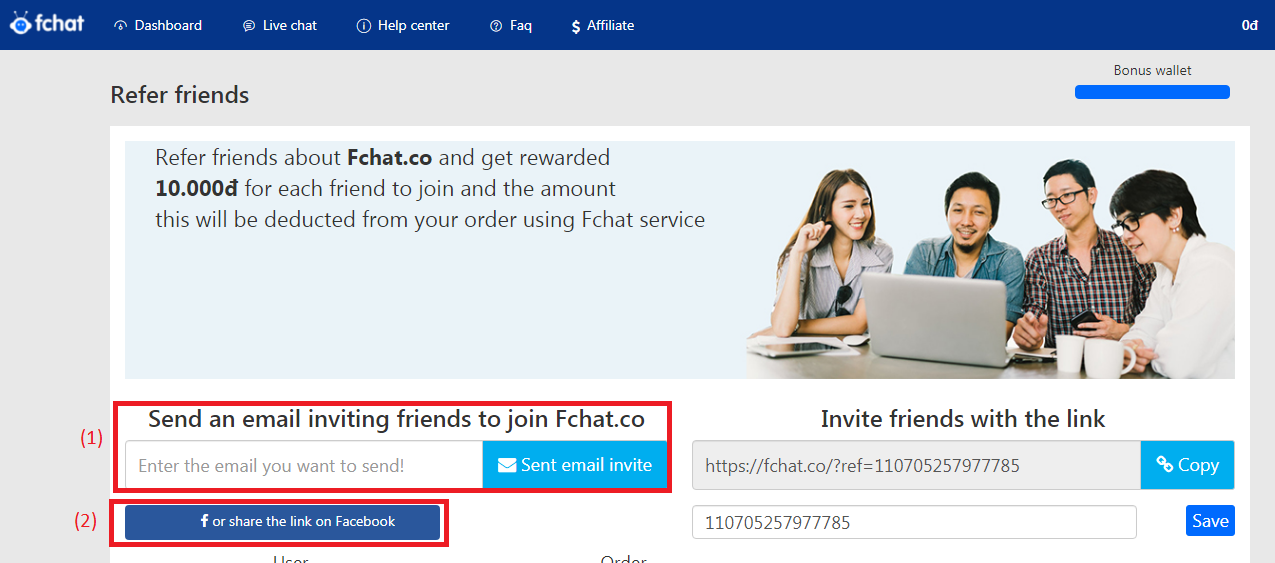 The customer will receive an email as shown below:
After clicking "YES! I'm in" in the email, the customer will be led to Fchat.
Or, you can click the Share link on Facebook to introduce customers to join Fchat.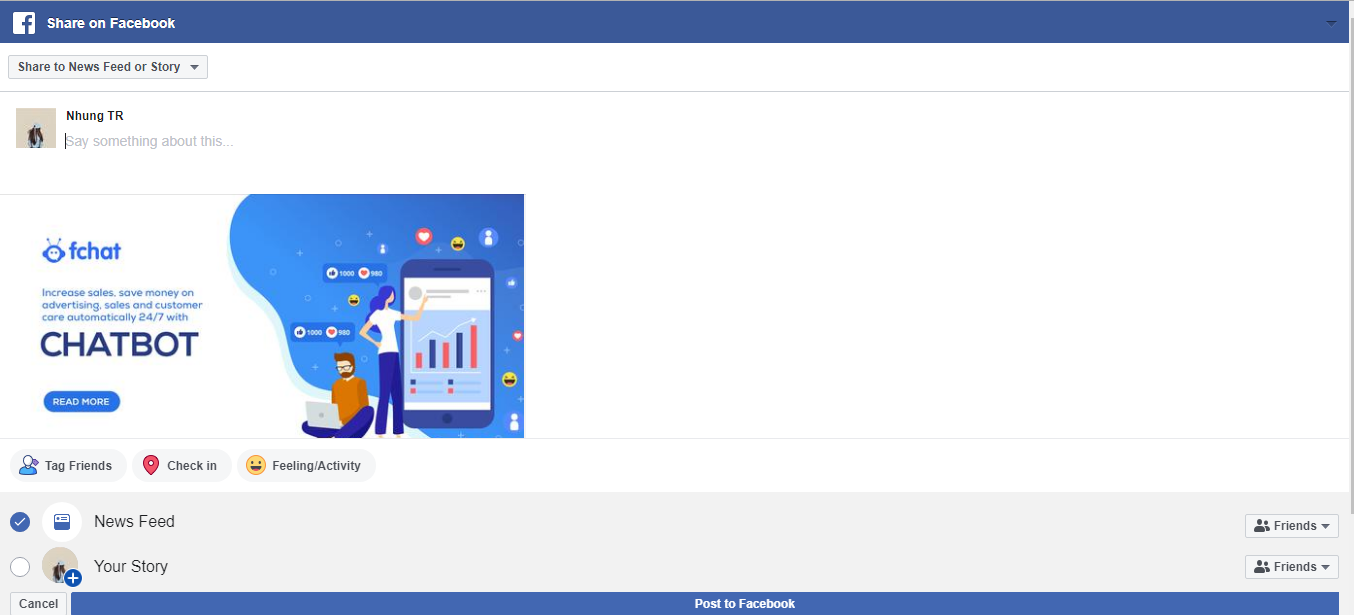 Note: A member, a shop cannot use multiple accounts to introduce each other. Fchat will not record commission when:
- A & B access Fchat from the same IP address
- A and B have been delegated to the same shop