Messenger Greeting - Welcome on the screen with the Start button.
Greetings are displayed when a customer opens a conversation with your page. Customers will see the greeting message before clicking Get started.
Installing greetings helps you send messages to customers, stimulate customers to click the Get Started button to interact with the fanpage, and become Subscribers so that you continue to take care of customers with chatbots.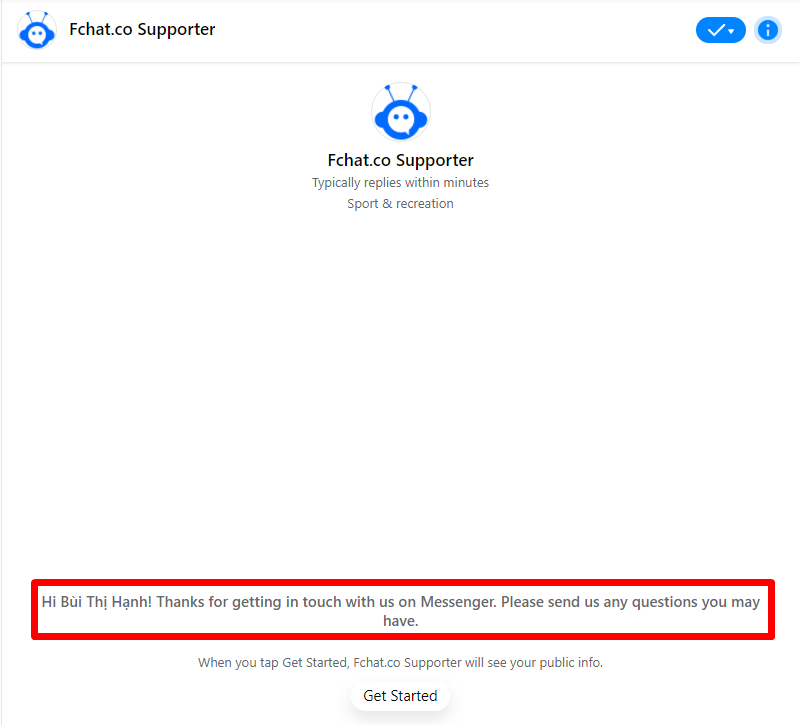 To change the Welcome on the screen with the Get Started button for new visitors to Fanpage, follow these instructions:
Step 1: Turn on displaying Welcome on Fanpage
On Fanpage, go to Settings section >> Message >> scroll down to Show greetings and enable this feature.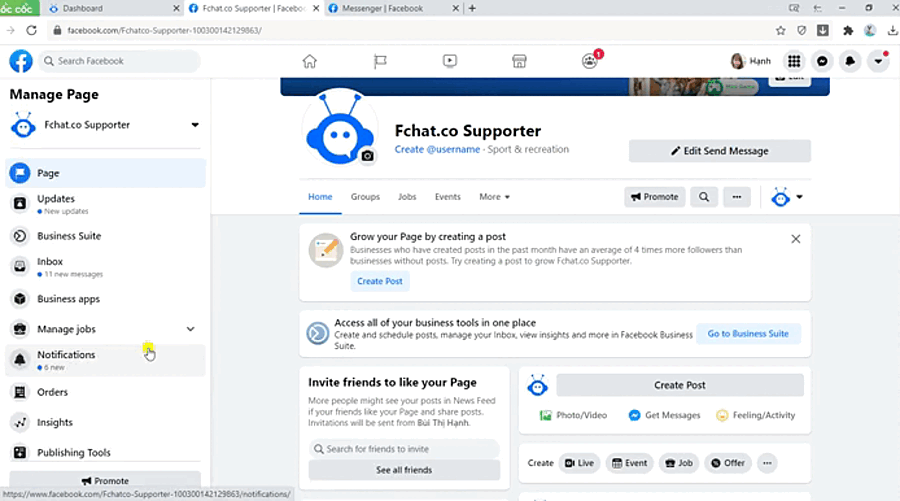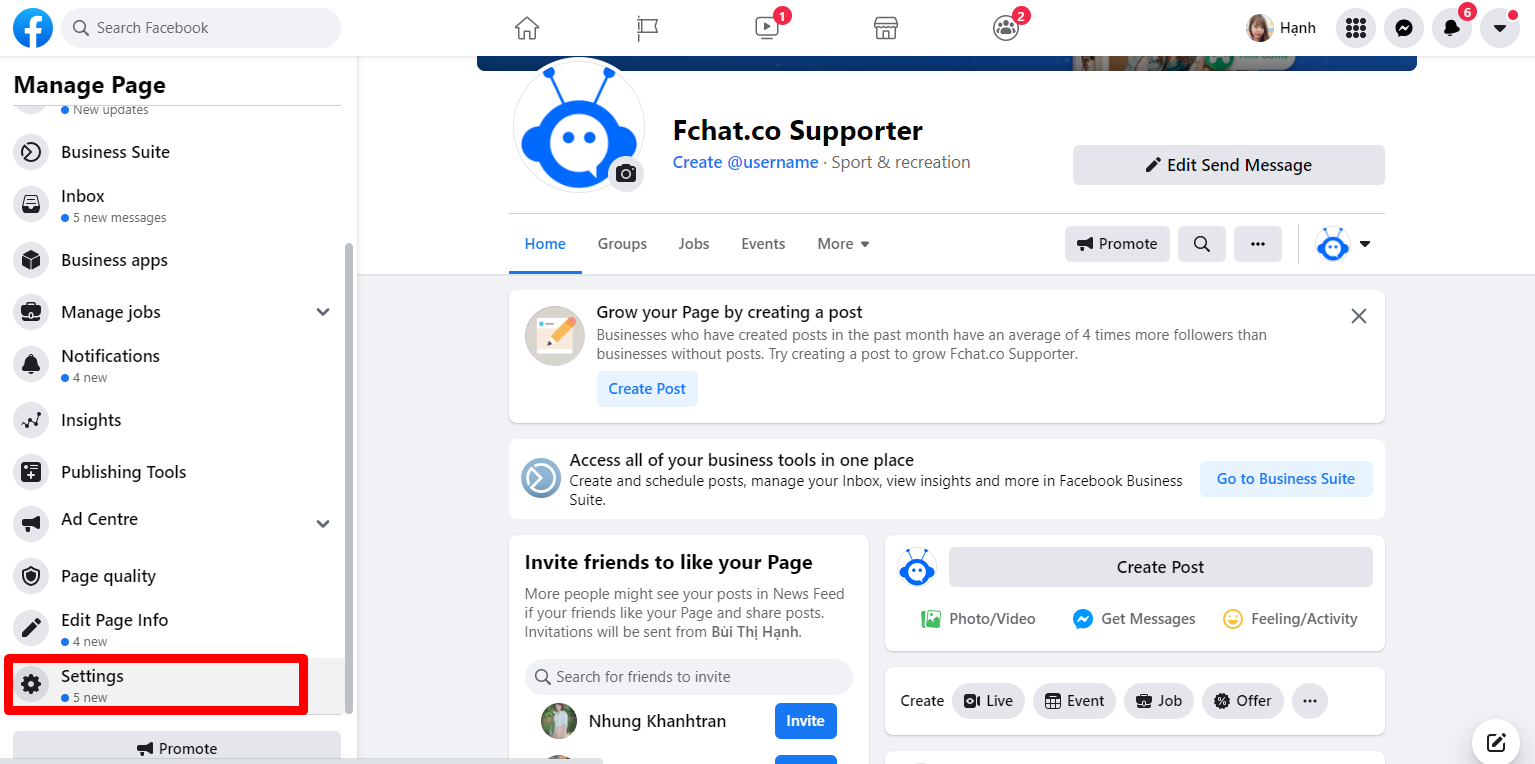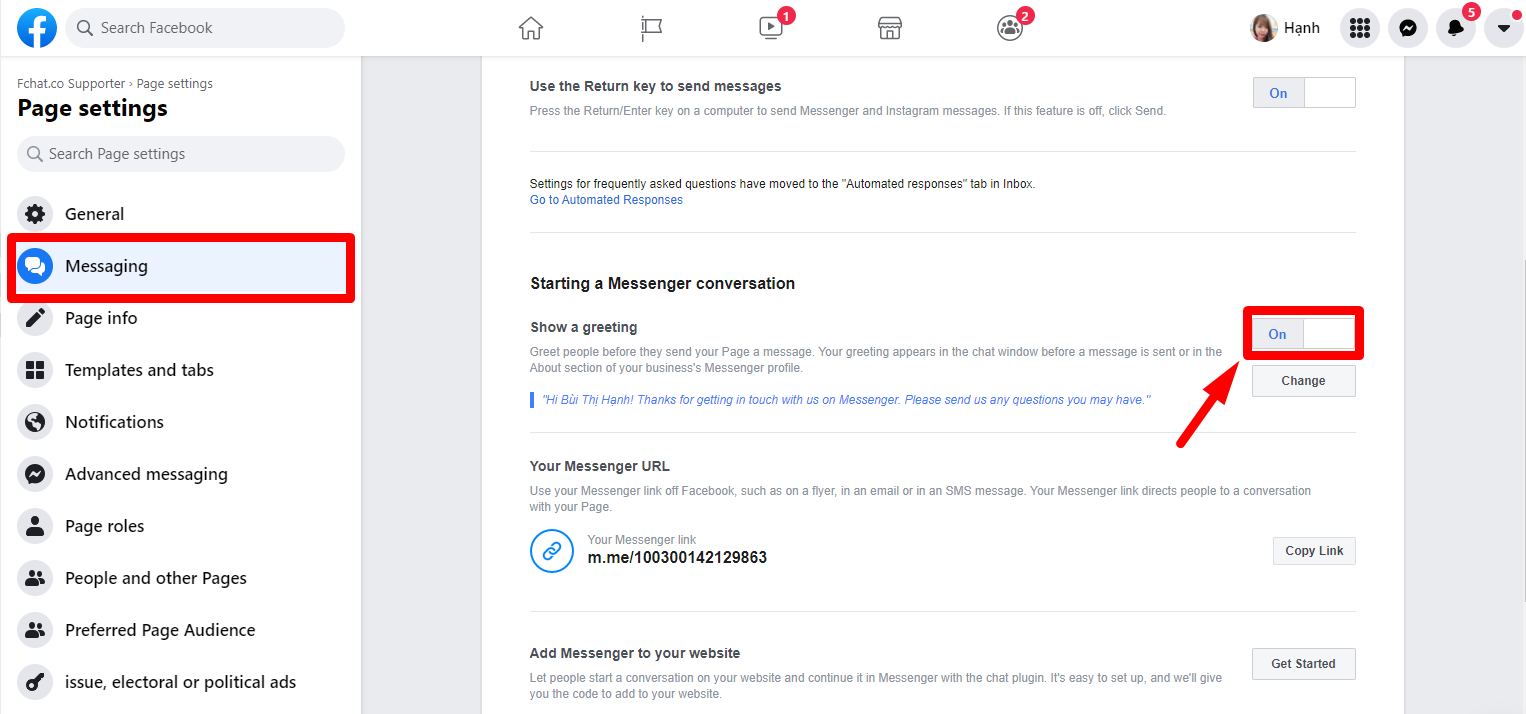 Step 2: Set up greetings on Fchat
On the Dashboard screen of fchat.co, select "Page settings"
Here, enter the new greeting content and click Save to complete the installation.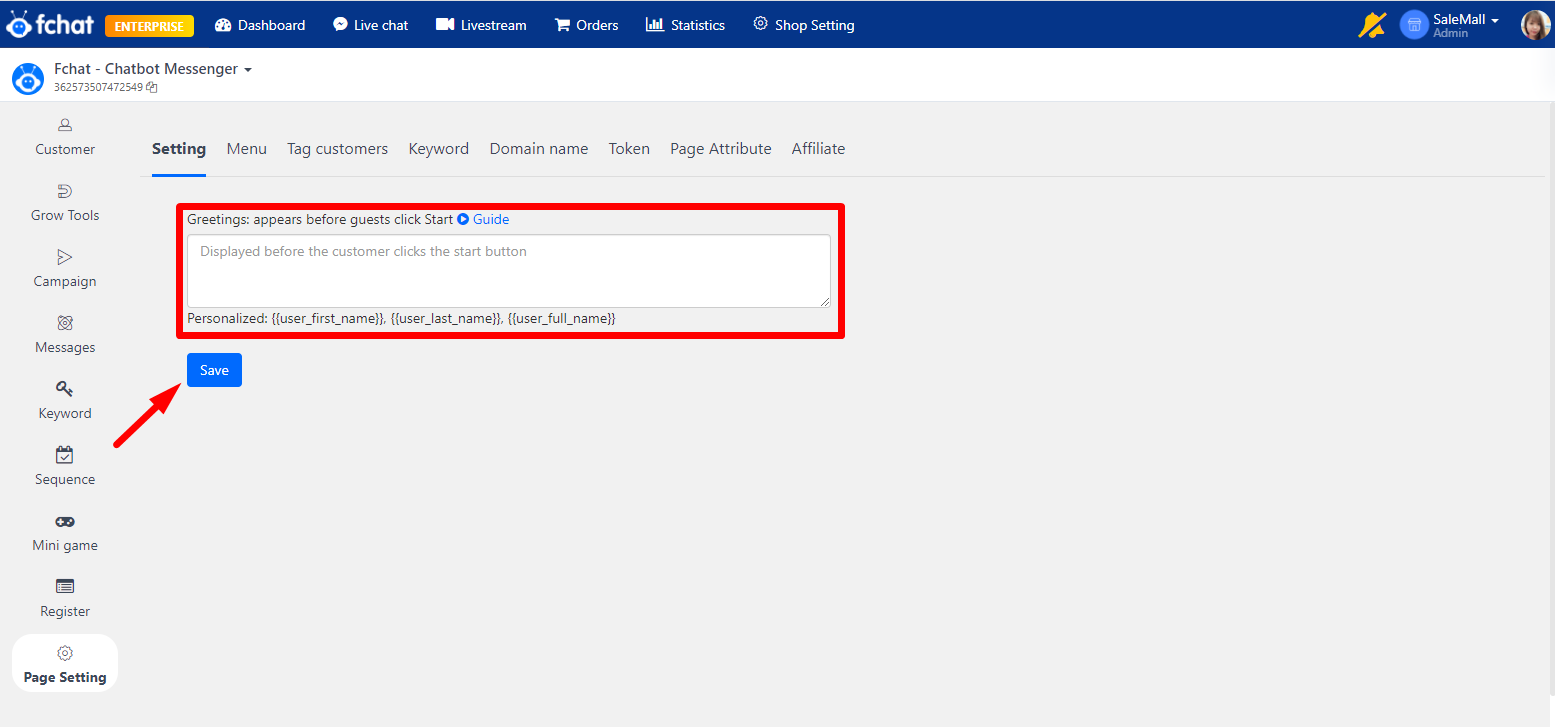 After the Save setup is successful, a newly installed greeting will be displayed instead of the default greeting on Facebook.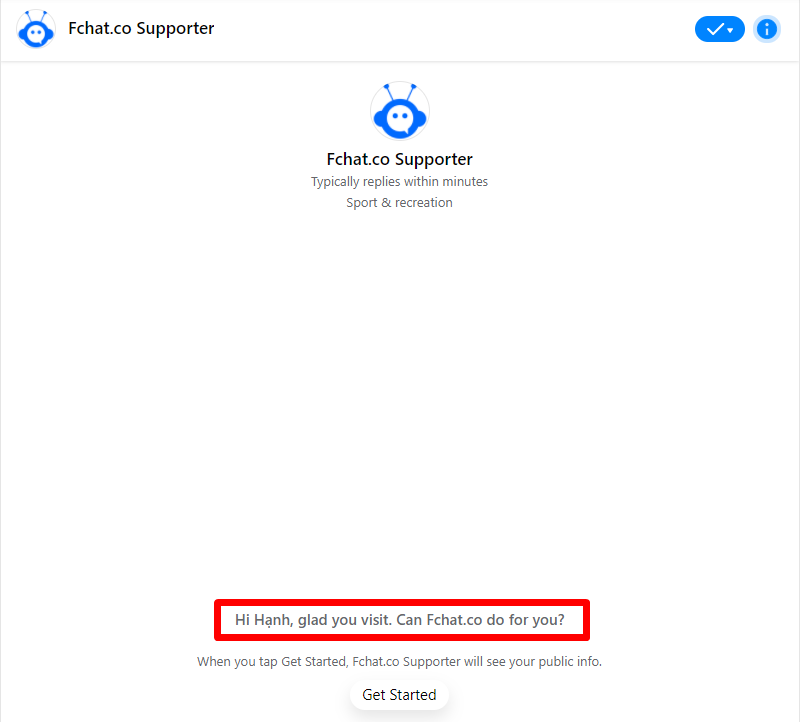 Wishing you success!