Livechat- subcribe
Live Chat is a feature that lets you hand over a conversation from a bot to human.
It is useful when:
Your chatbot can't answer a user's question;

Doesn't understand what the user is saying;

The user simply wants to talk to a human to solve their problem.
Step 1: Turn on notification
- Shop's staff will click page's bell icon in dashboard then receive message successfully subscribed. After you subcribed the bell will turn green.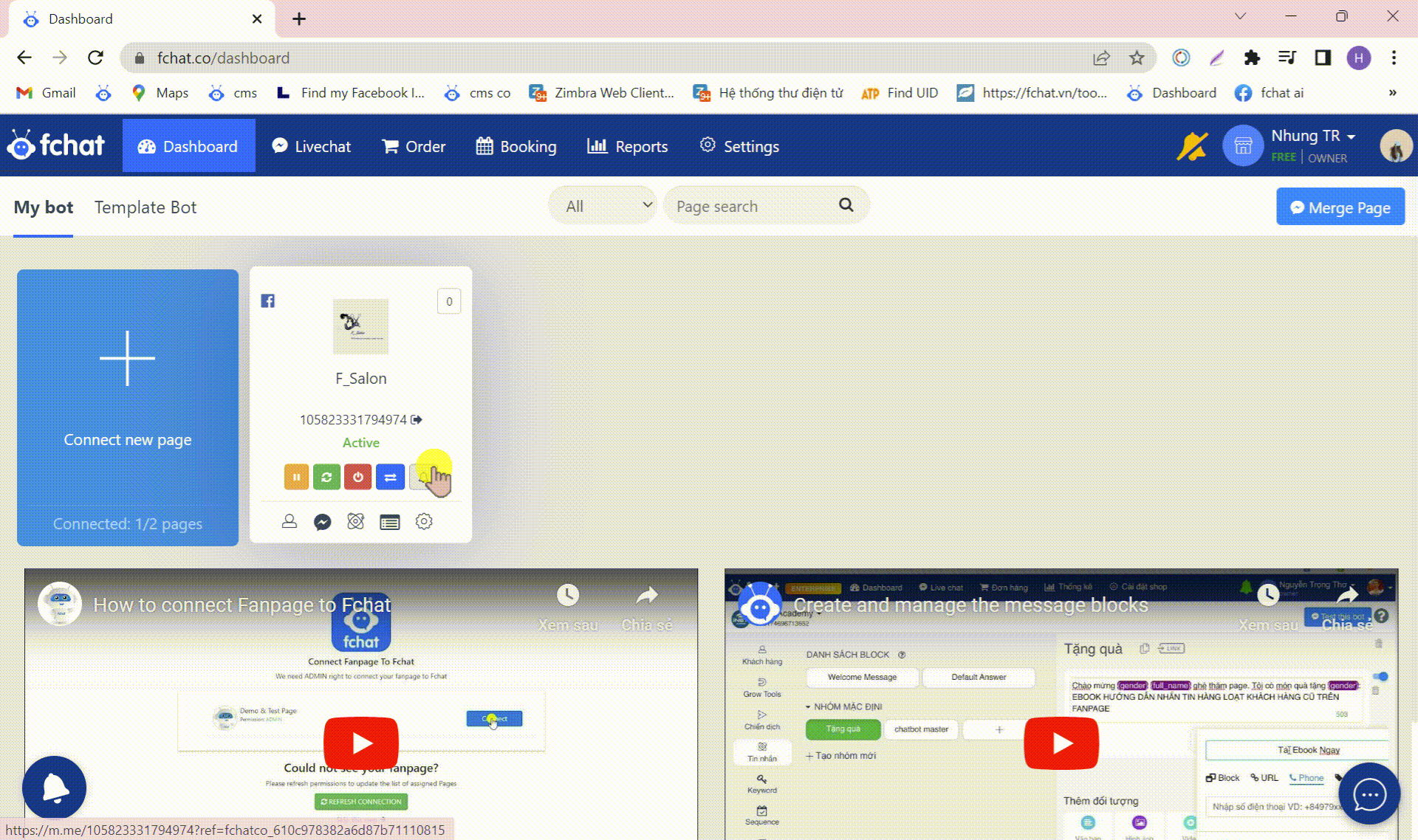 In addition, you can also check and manage which pages your employees have turned on to receive notifications in Settings >> User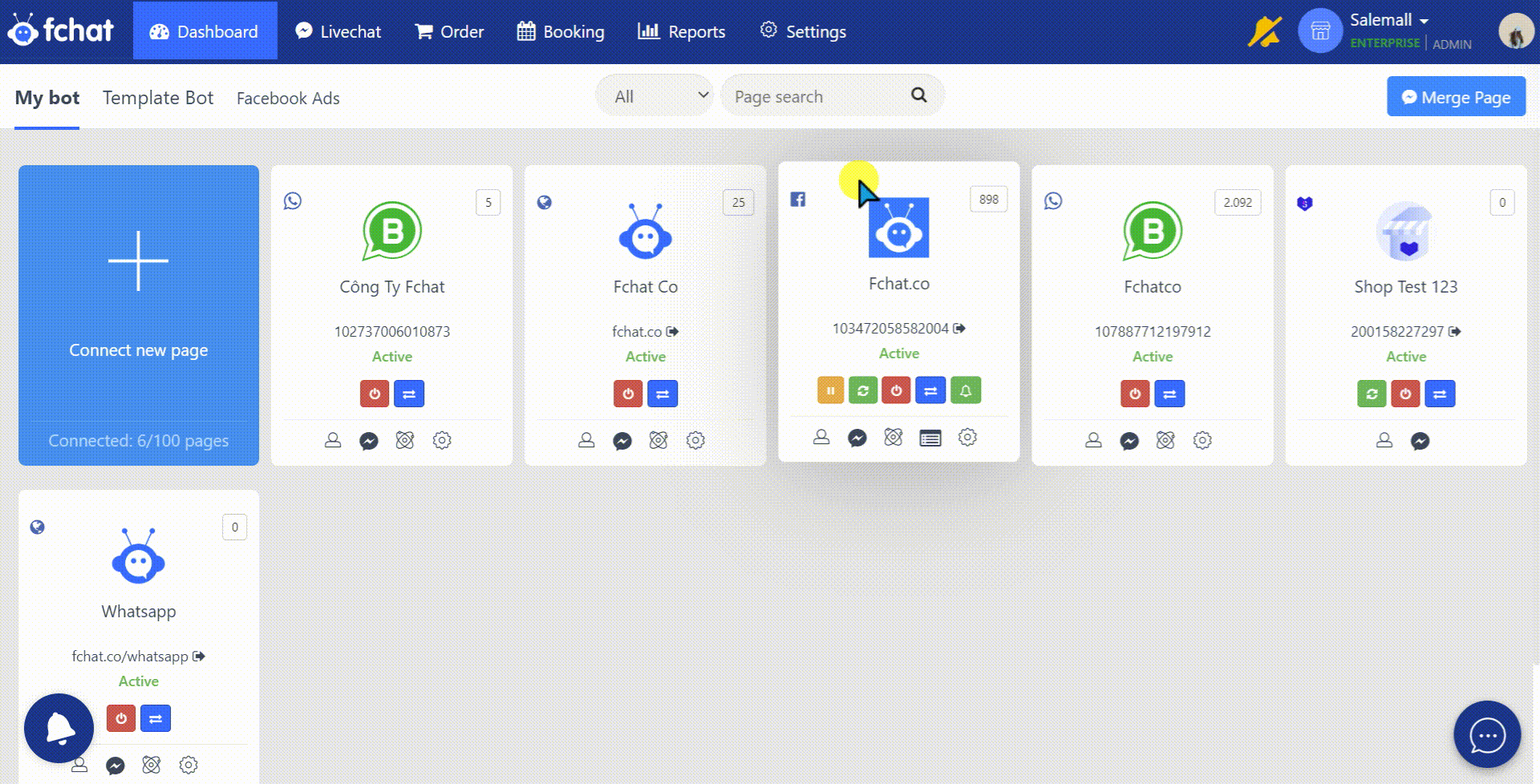 From now on, when a customer passes through the livechat object you will receive a notification.

- After 7 day, the notification will exprie you need to click Continue notification to receive information from page.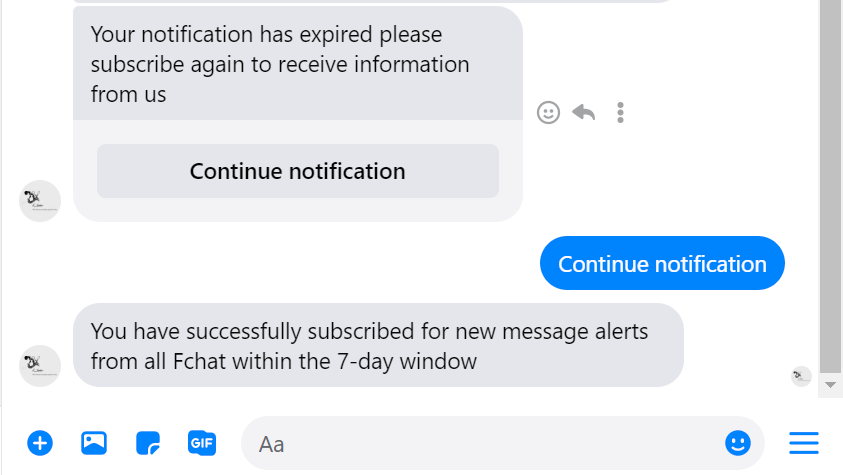 - If you don't want to receive notification from page, click the bell icon again to unsubcribe
Step 2: In block, click to + More >> Livechat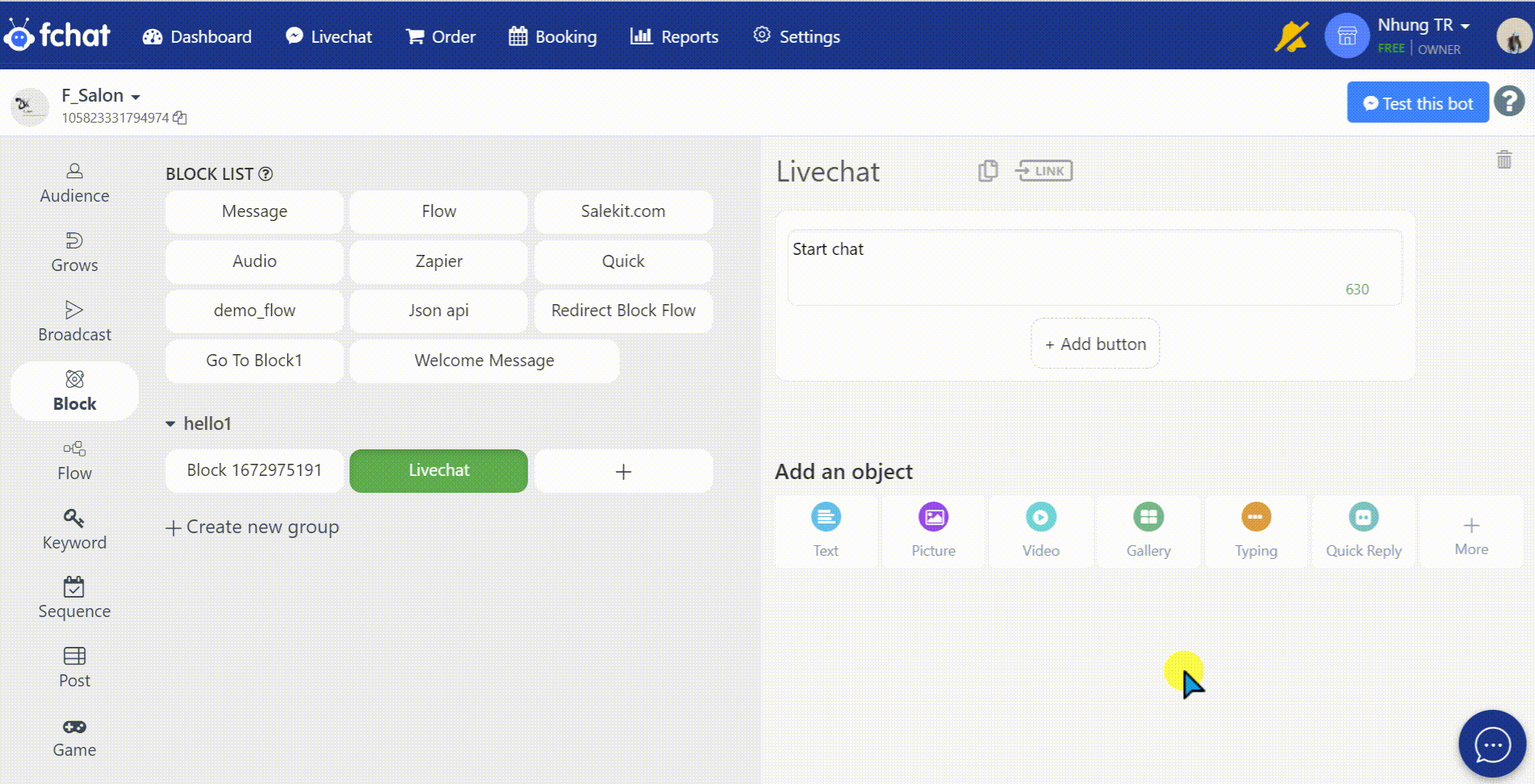 - Click Set up message to set up sections: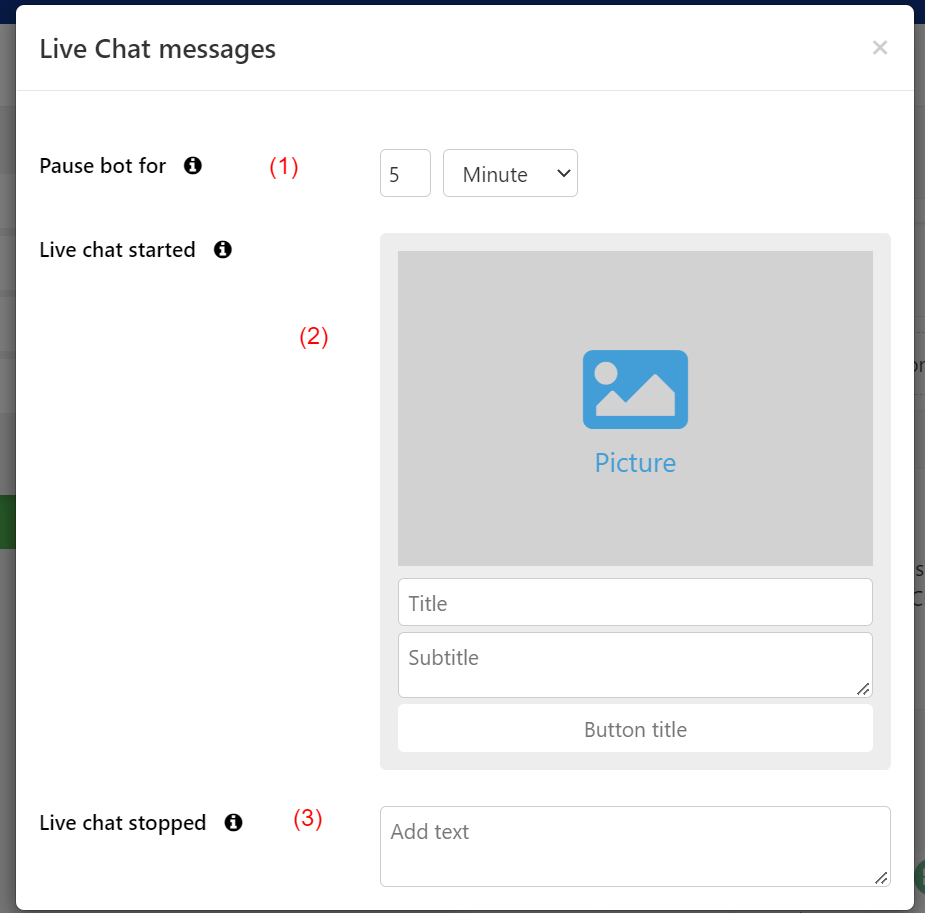 (1) Pause bot for: You can set time to send message if after a period of time customer don't press button
(2) Live chat started: Setting image, Title, subtitle and the content of the button. Customers will receive these contents
(3) Live chat stopped: The message is sent according to the time you have set. If the customer does not click the button after the time period. In addition, if the customer clicks the button, it will be sent immediately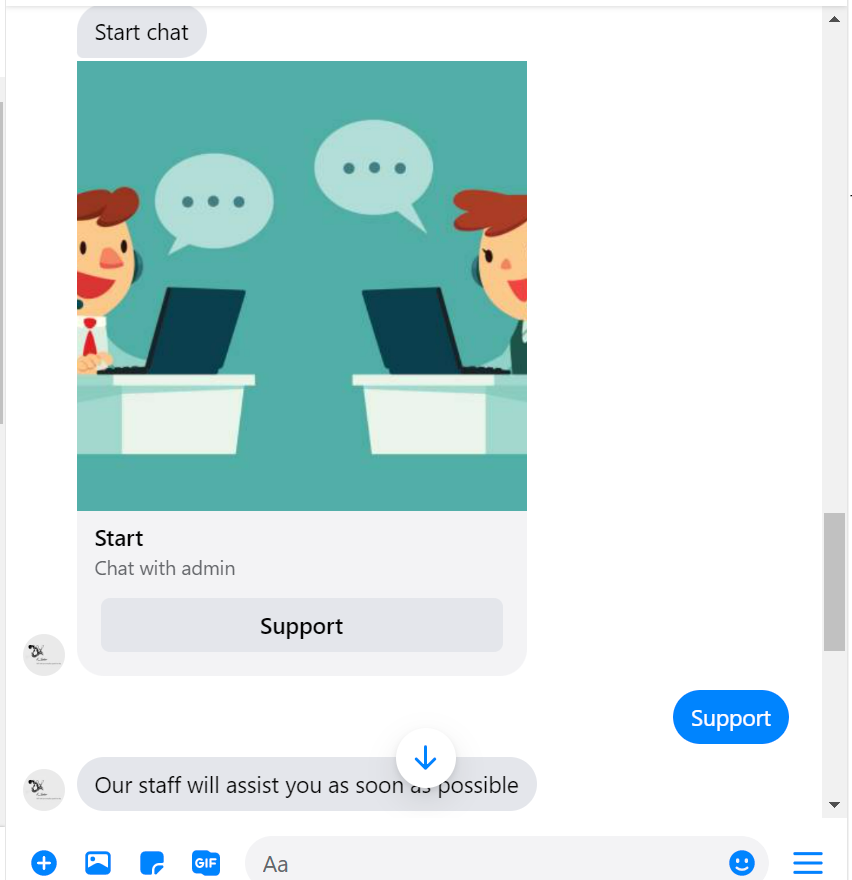 Good luck!