List message
List messages provide a simpler and more consistent format than text based lists for people to find and select what they want from a business.
To add list message please see the following steps:
In a block, click to "+ More" >> select List message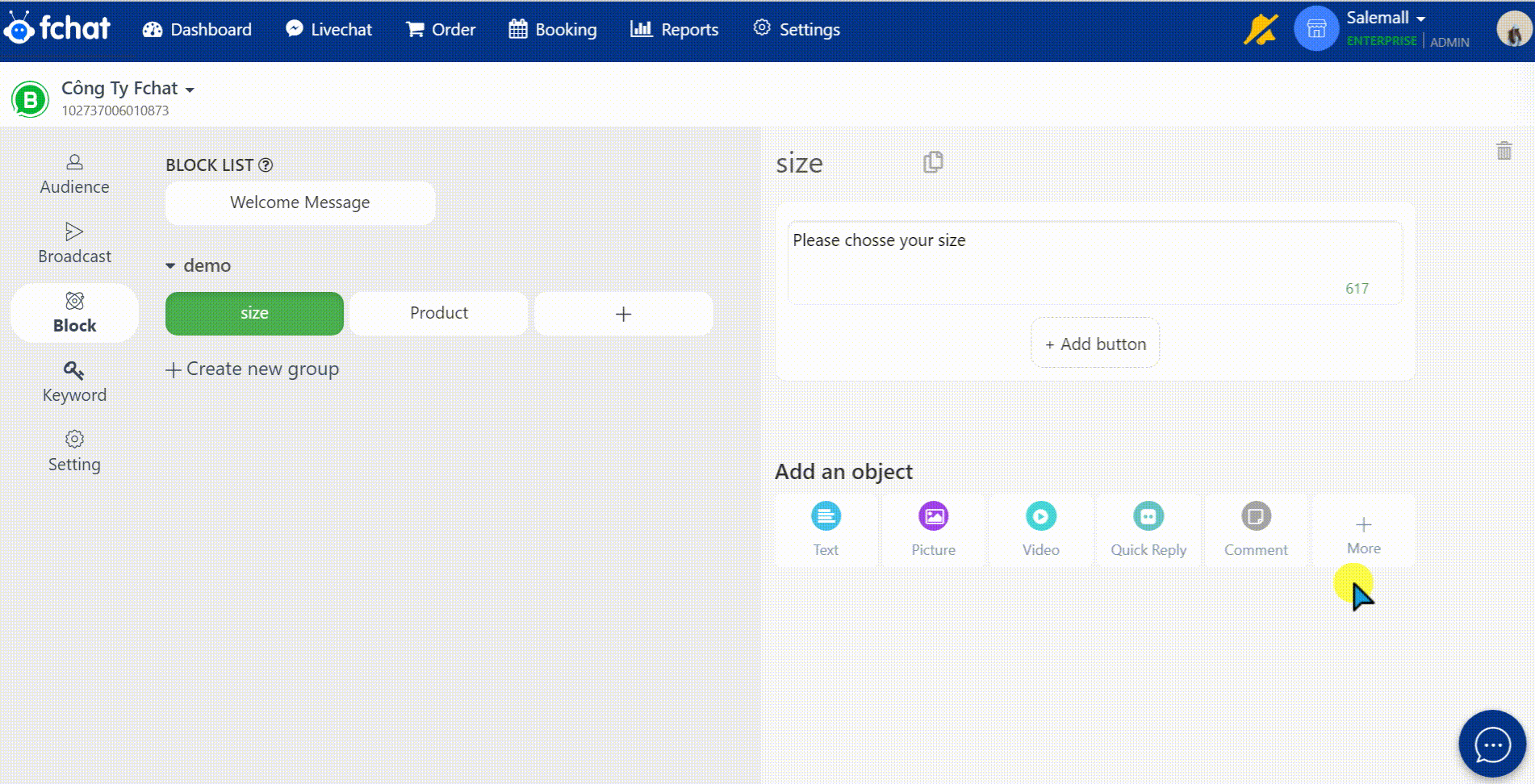 The display will be shown: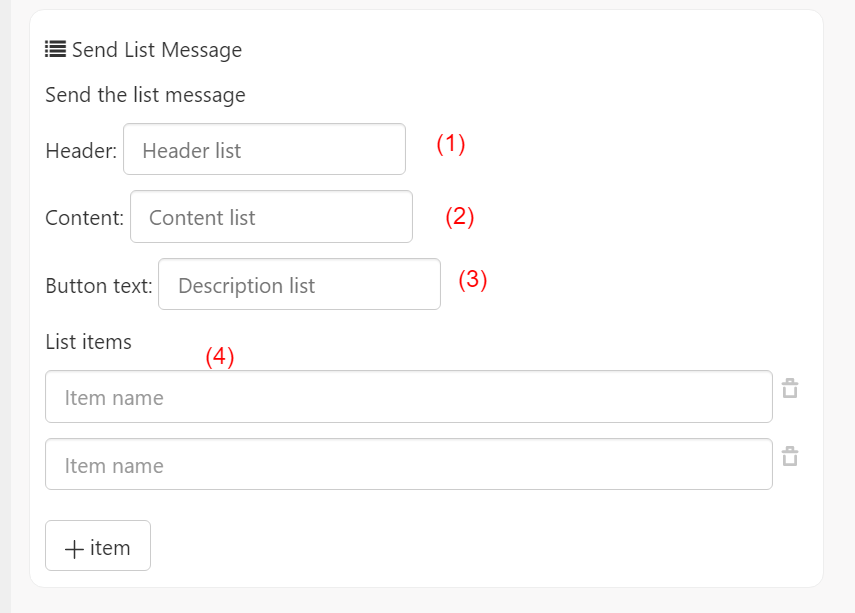 (1) Header: the content of the list header
(2) Content: the content of the list
(3) Button text: menu button
(4) List item: content of selection
List messages are most effective for menus with up to 10 options or where
additional context is required to make the decision.
List messages can provide an initial response to a customer message
before transitioning to a human agent, or they can be 'chained' with other
list or reply buttons to complete an action.
List messages should not be used for:
○ A list of products: List messages cannot contain images.
(Using Facebook Catalog may be a better option in this case).
○ Messages with fewer than four options that require no context (e.g.
Yes/No). Use reply buttons or interactive notifications for these cases.
It'll appear in your device like this