Instructions to connect Lazada shop to Fchat
To connect your Lazada shop to fchat, please do the following:

At the screen window on the Dashboard page, you add a Lazada shop by clicking Connect new page, then select Connect Lazada.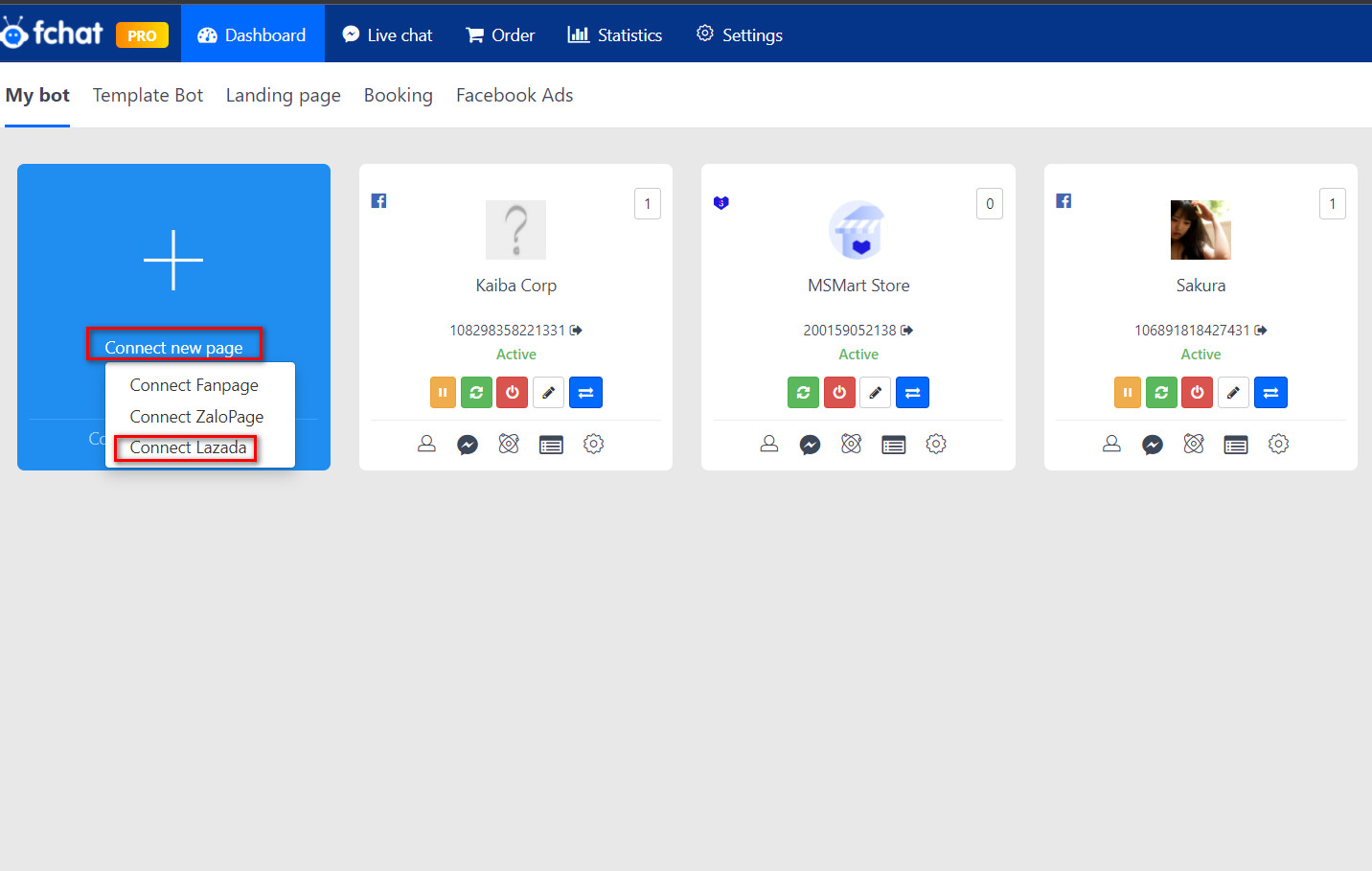 Then, the screen shows the connection as follows, press Sign In With Lazada to continue

Next you will be redirected to the Lazada Open Platform page, where you select the Country and enter your Lazada seller account, click Submit.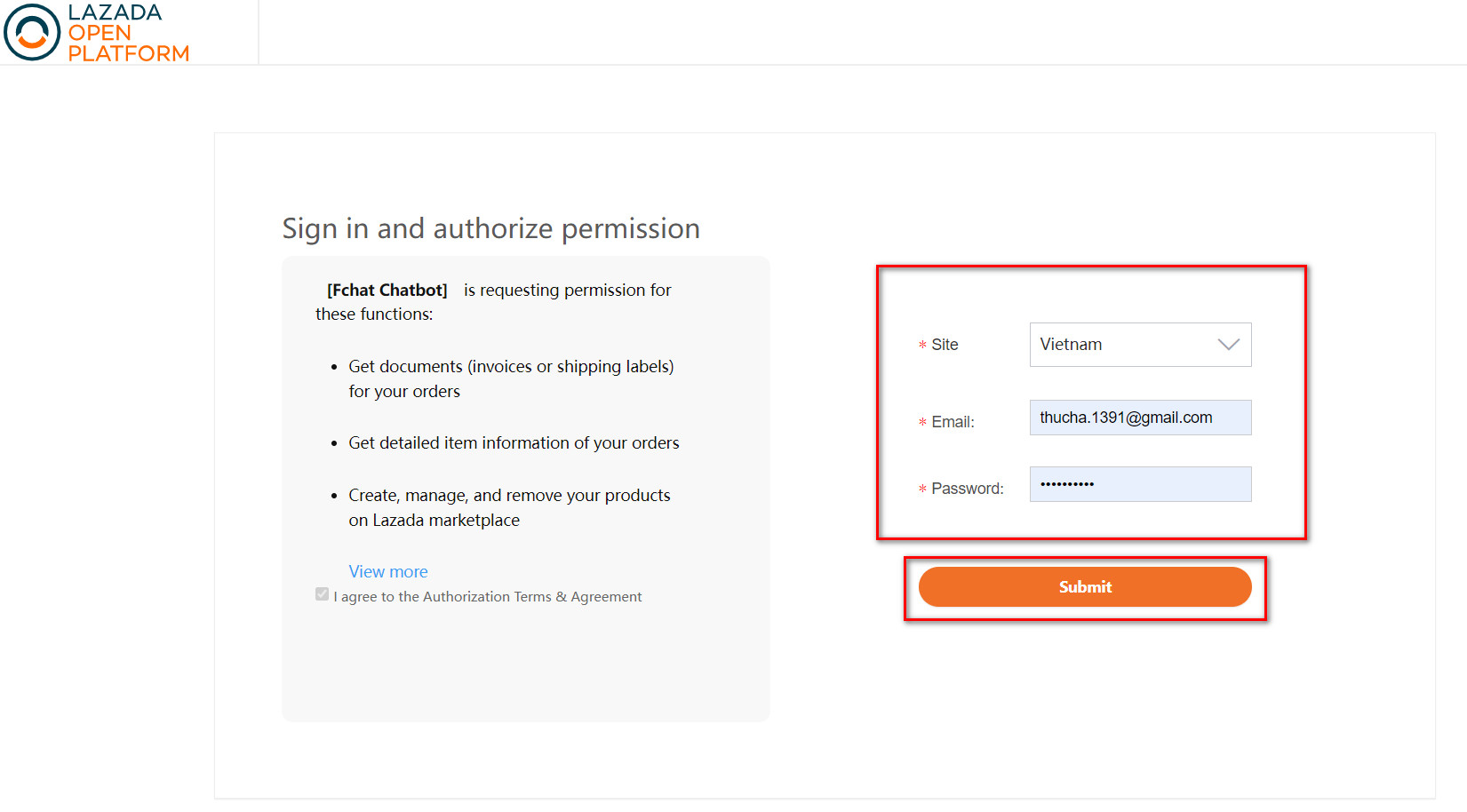 After successful connection, your Lazada shop will be displayed in Dashboard along with Facebook Pages (with Lazada seller logo).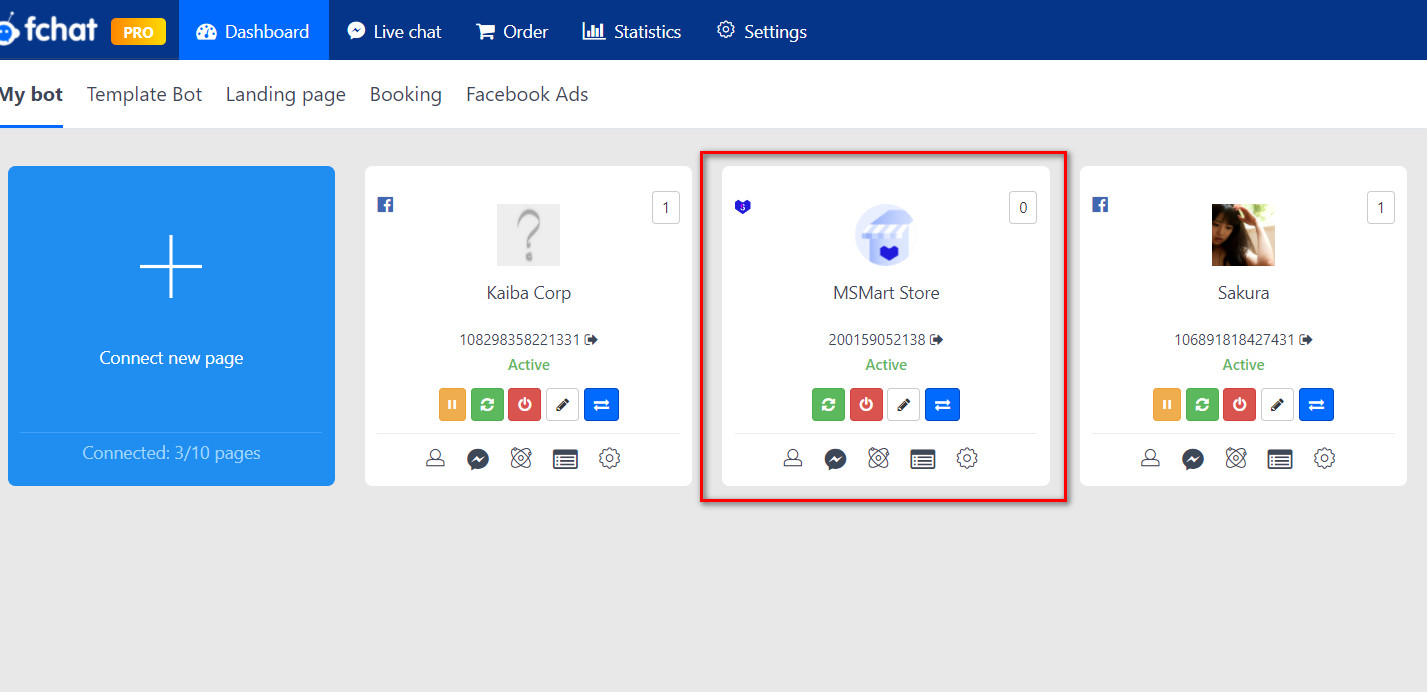 After connecting Lazada, you can manage conversations to your Lazada shop in the Live chat window of Fchat.

Good luck!