How to remove another chatbot from the fanpage
Using multiple chatbots on Fanpage will cause the overlap of chatbot scripts when customers interact with Fanpage which will make customers annoyed and chatbot scripts will not achieve high efficiency with customer care and sales on your Fanpage.
Therefore, you should only use one chatbot application to synchronize Fanpage activities and not affect your work.
To remove another chatbot from Fanpage, you follow these steps one at a time:
Step 1: On the Fanpage home screen, you select Settings.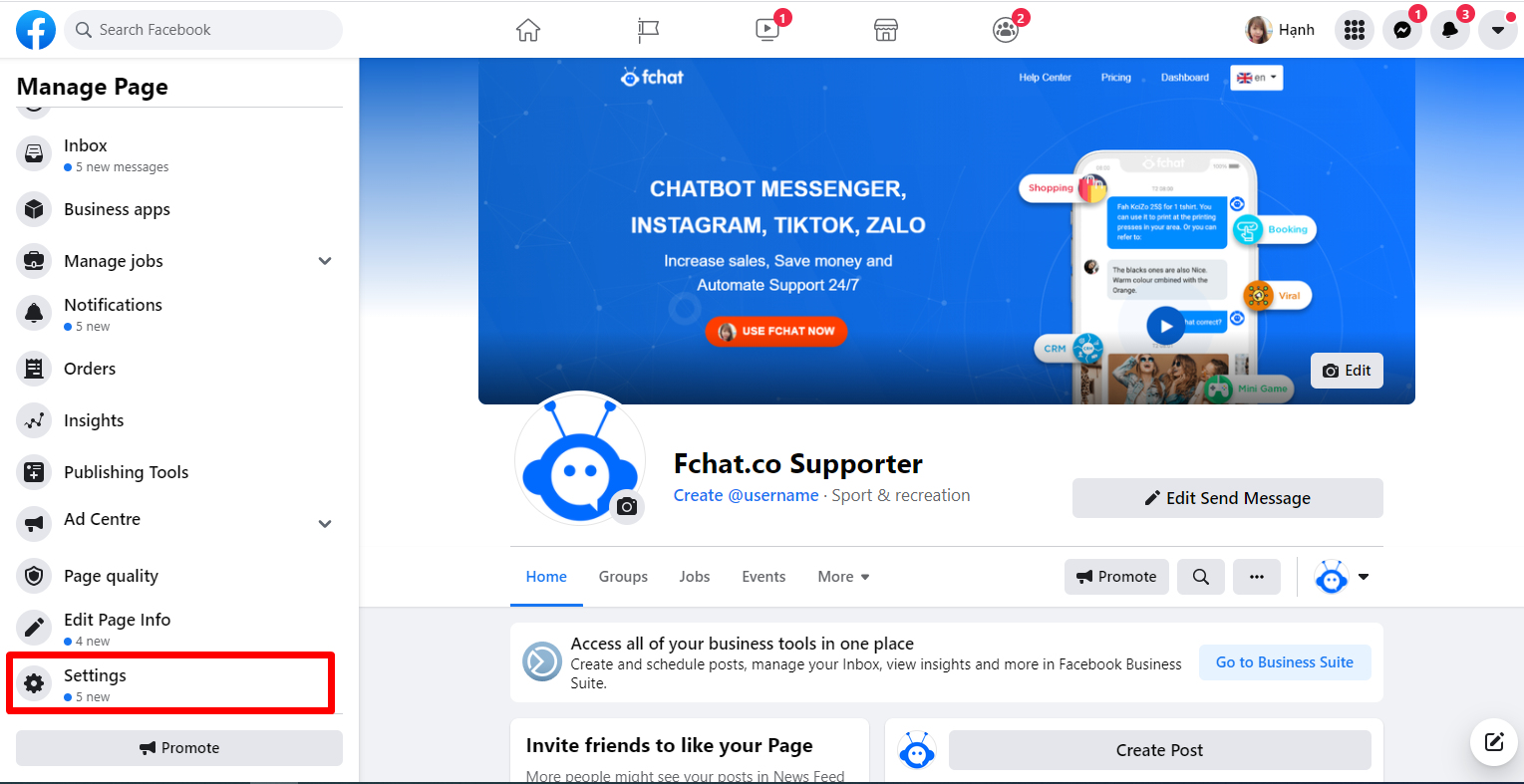 The screen will display as shown below, you click on Advanced messaging >> Connected apps.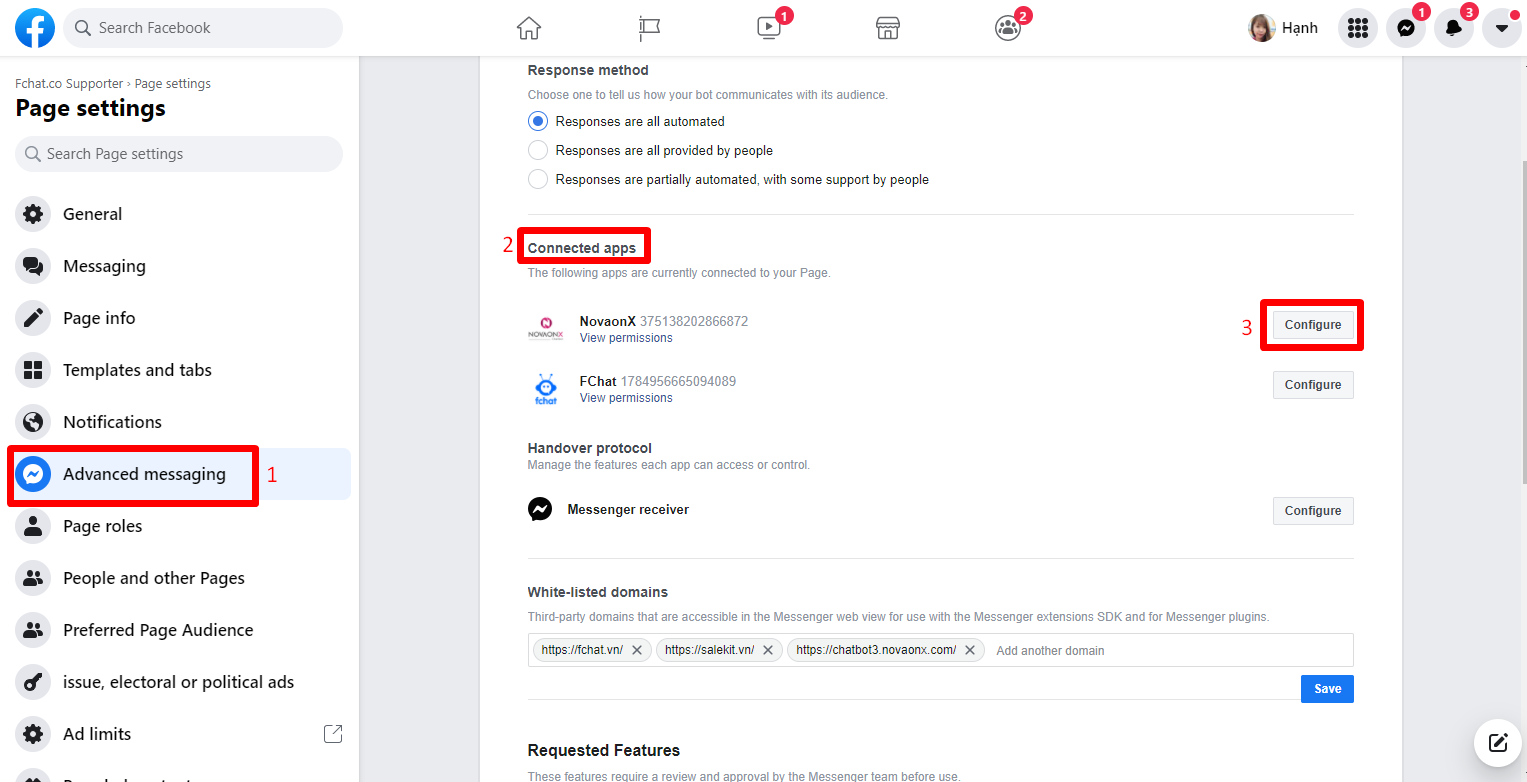 In the Connected apps section, you will see a list of all the apps you have installed and used. You click the Configure button in the applications that you want to disconnect >> Go to Business Integrations.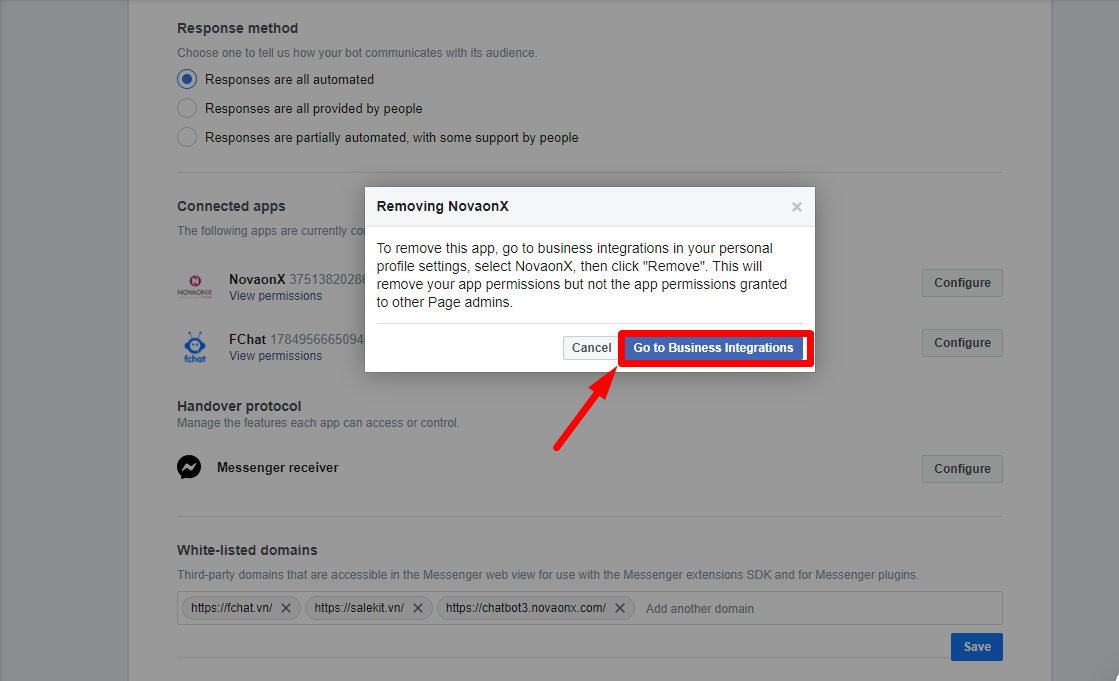 Step 2: Then the screen will switch to Business integrations section, you click on the application that you want to disconnect, then click the Remove button.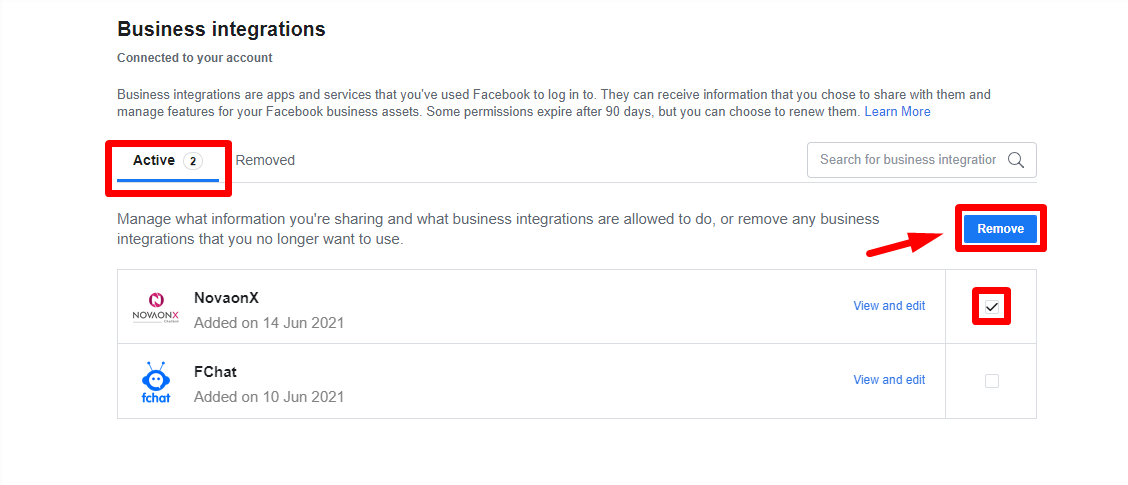 Step 3: The system will ask you to confirm again. To delete all relevant data, please check the Delete post, videos or events that [Application] posted to your timeline, then click Remove.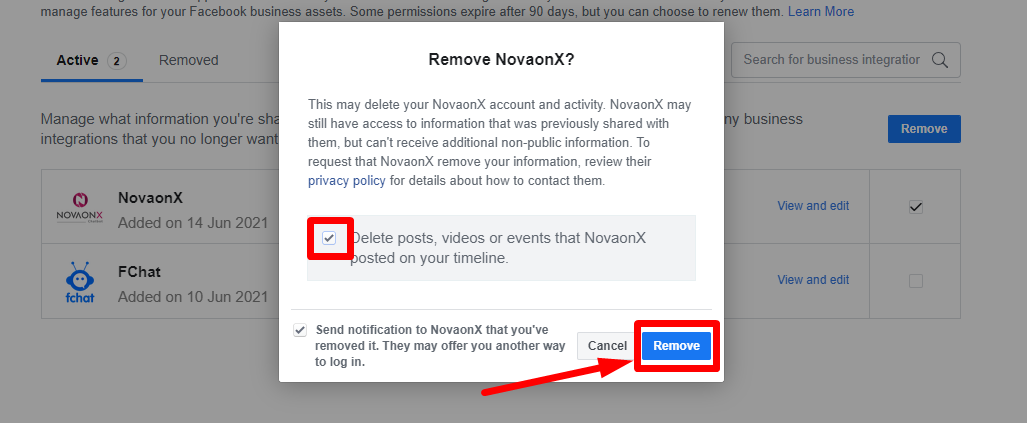 Once removing the app, a notification will appear as shown below, press the Done button.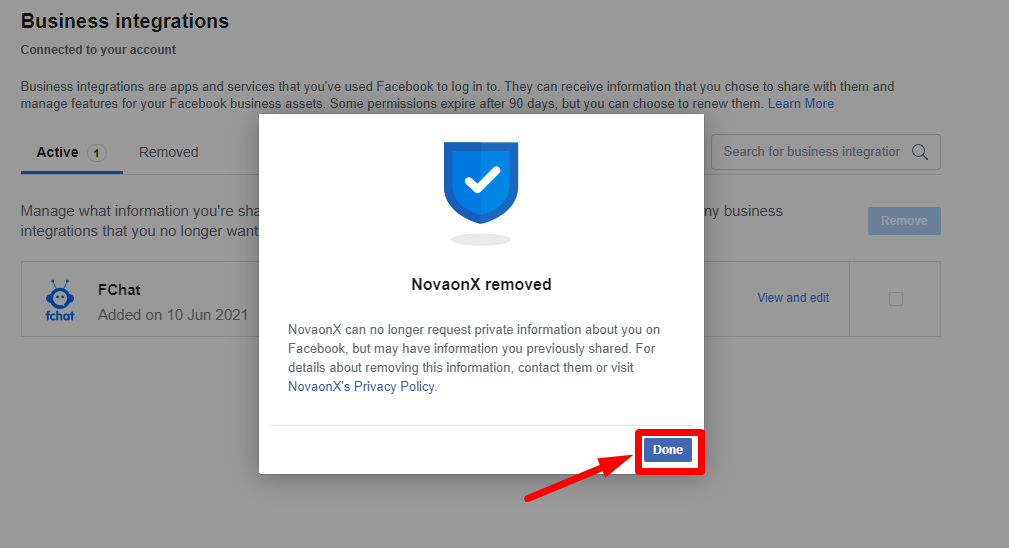 Step 4: Returning to Advanced messaging, delete the home page link (domain name) of the application removed from Fanpage, and then click Save to finish.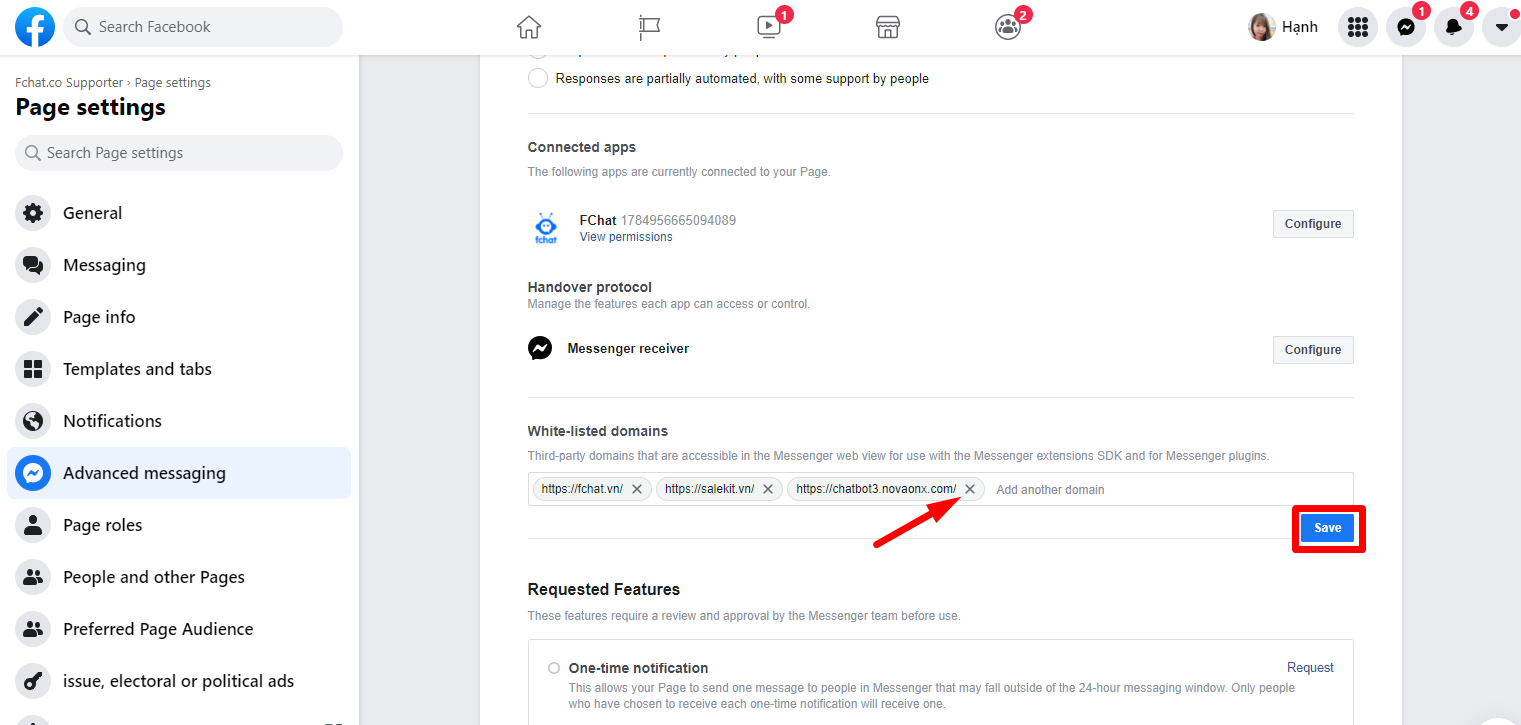 Wishing you a successful business with Fchat!