Attract customers to Chatbot with Facebook Ads
To create Facebook Ads and attract customers to Chatbot, you first need to create a messenger ad campaign: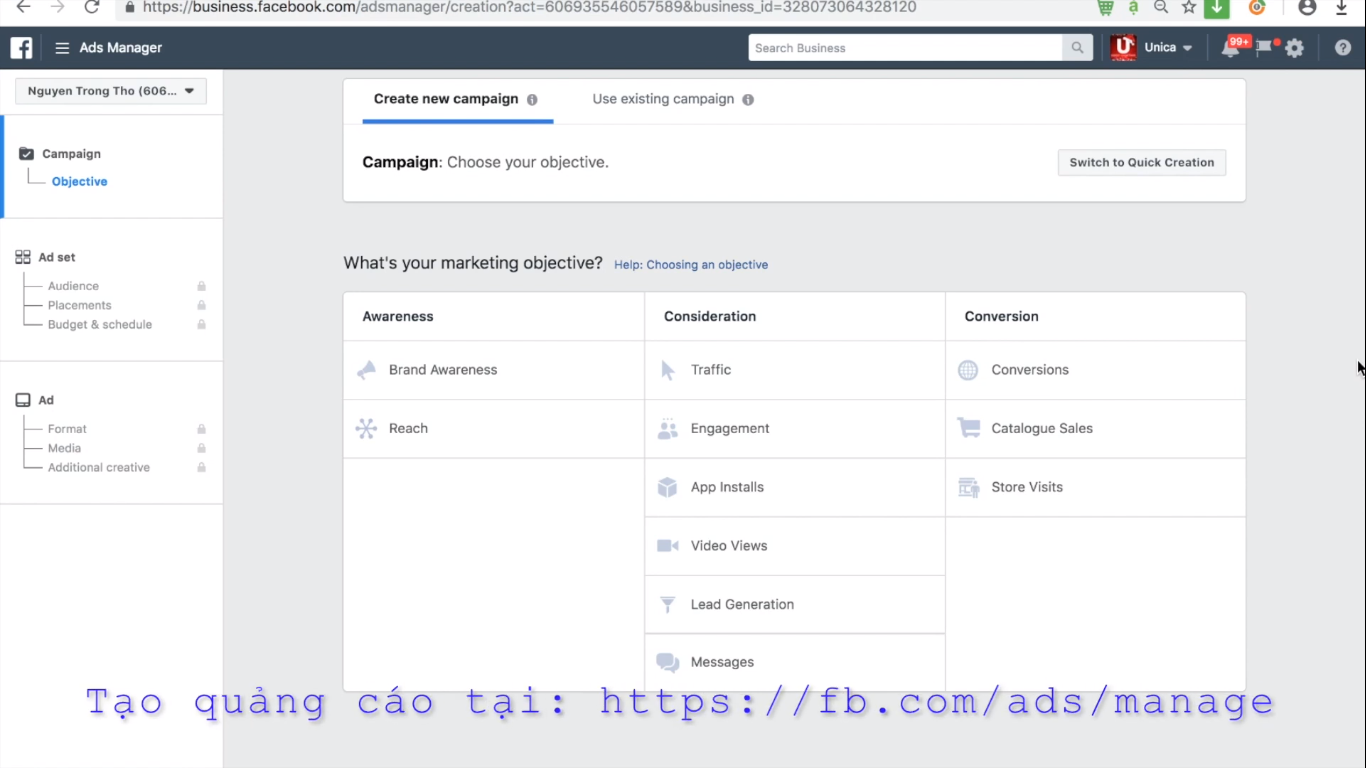 In the ad settings section, you can customize the parameters of the target area, target age, budget, ad form ... according to your product ads. However, the following factors should be kept in mind:
- Set Edit Placement item:
+ Do not select the MarketPlace item
+ Do not run on Instagram
+ Only run ads displayed in Messenger or customer's newsfeed
- Ads must run on a fanpage connected to Fchat
- Set up Ad content:
+ Use the send messenger button: there are two ways to do this: 1, use the welcome content written by yourself in the advertiser; 2, use welcome content generated from Chatbot.
+ If you use your own welcome content, you need to edit the welcome content with 2 ways to create buttons:
1, Quick reply: connect to the block on Chatbot by copying the ID of the block you want to connect to the advertiser on Fchat, then paste it into the section Load bot data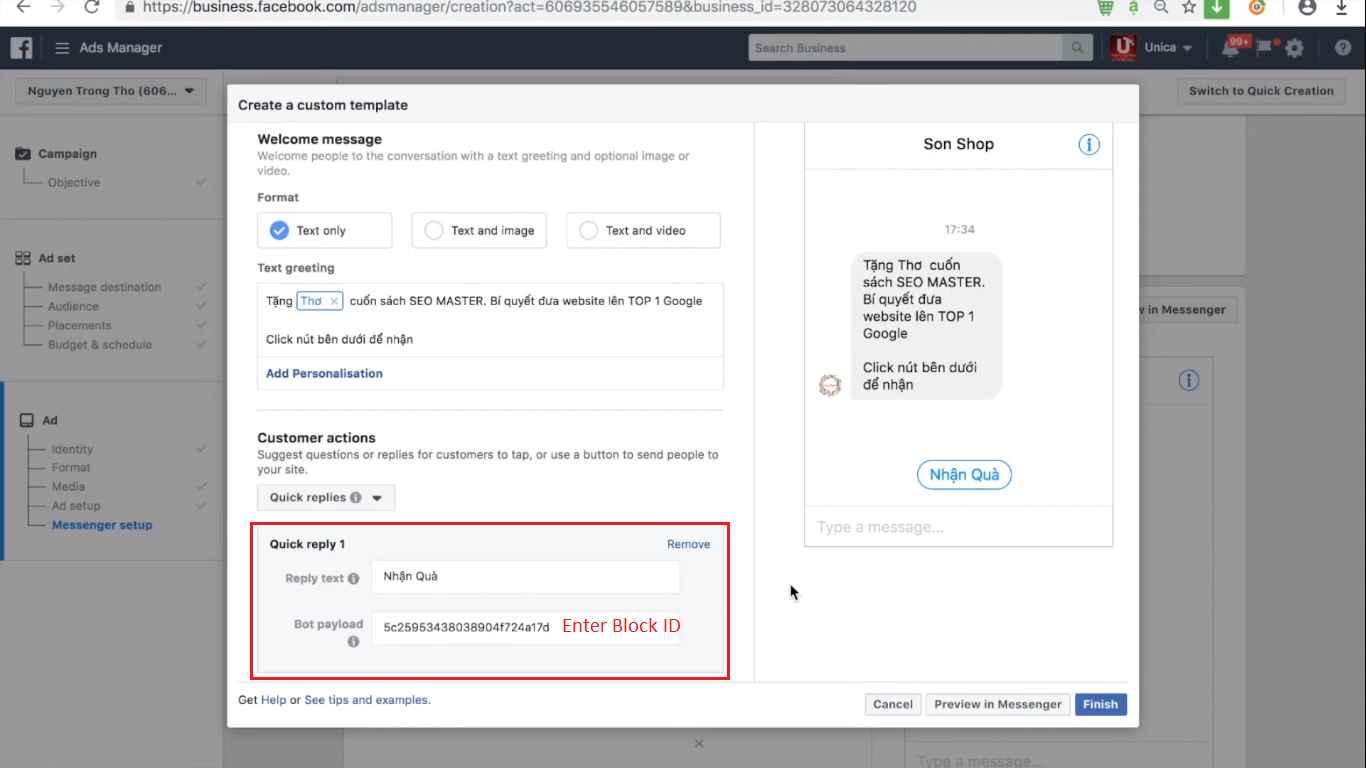 2, Button: Select action: Send a postback and copy the ID of the block on Fchat, then paste it into the section Bot playload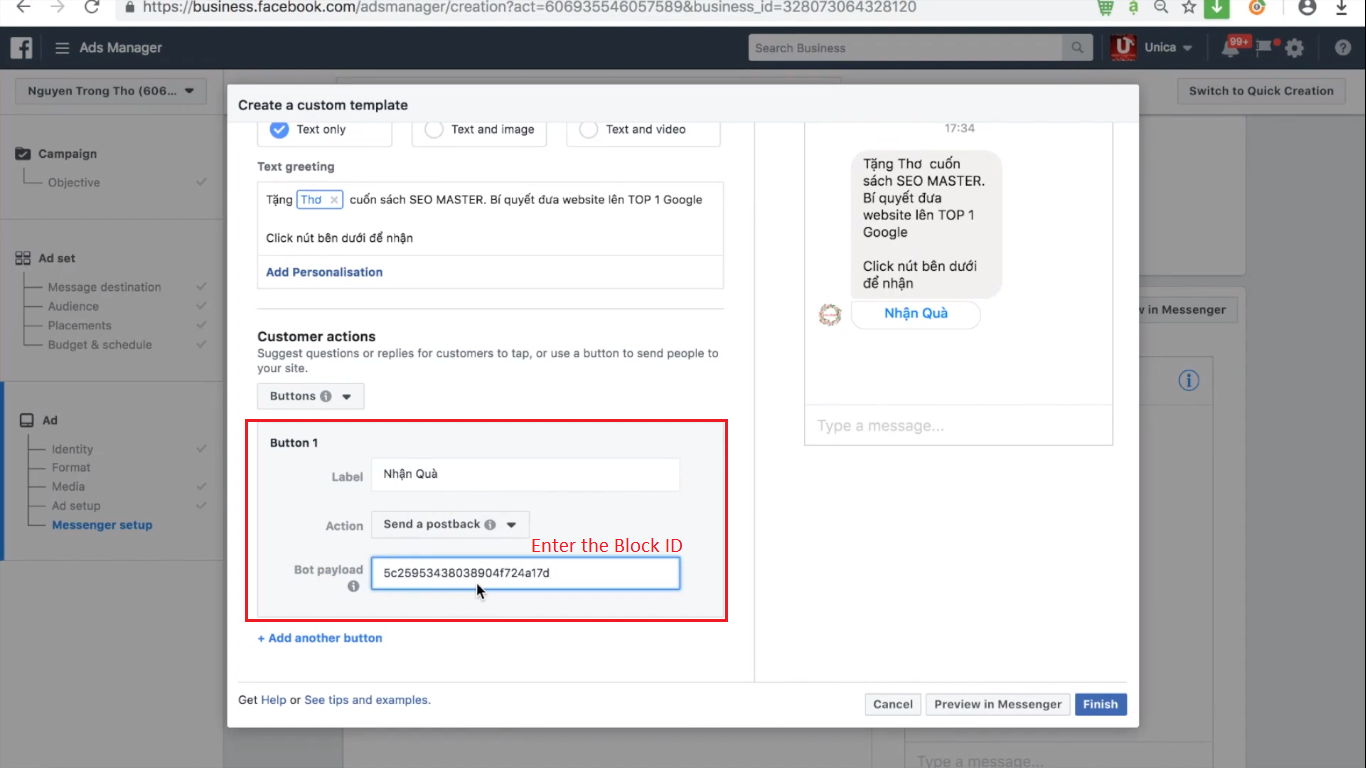 To get Block ID, go to Message > select the desired block > copy the string of numbers at the end of the block's URL as shown in the image below: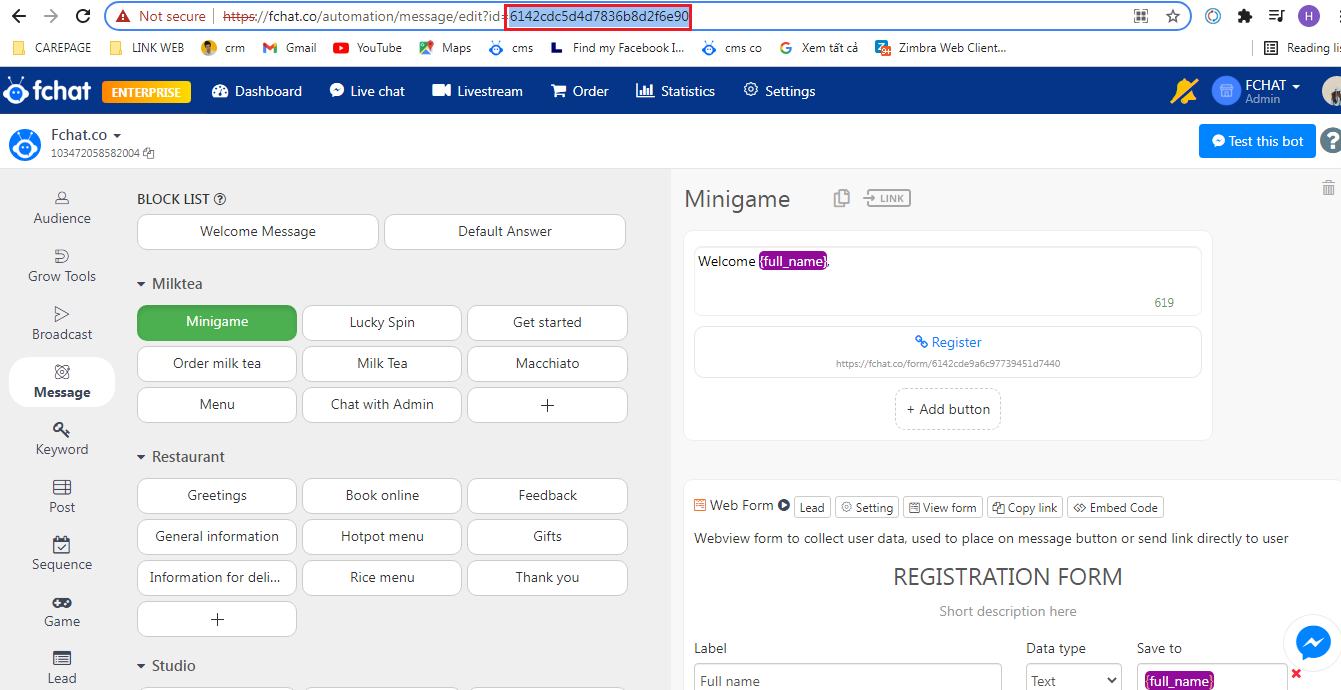 Consequently, the advertiser becomes connected to the block on Fchat, visitors who click on the ad will be sent the automatic script you installed in Fchat.
You can also put a ref/aff link in your ad by selecting Button > Website URL: enter your ref/aff link
This is one way to increase the number of subscribers to the chatbot.
Good luck!