How to connect Fchat to Salekit
Salekit is a sales management software, you can synchronize orders from chain stores, Website, Landing Page, Facebook, Chatbot, Shopee, Lazada…
To connect Fchat to Salekit and push customer information from Fchat to Salekit, follow the instructions below:
Method 1: Create customers and manual orders from live chat (performed by live chat staff)
Step 1: Connect Fchat to Salekit
From the Dashboard screen, go Shop Settings >> Connect to configure Salekit in Fchat.
Tick Salekit.vn and select Connect to Salekit.vn.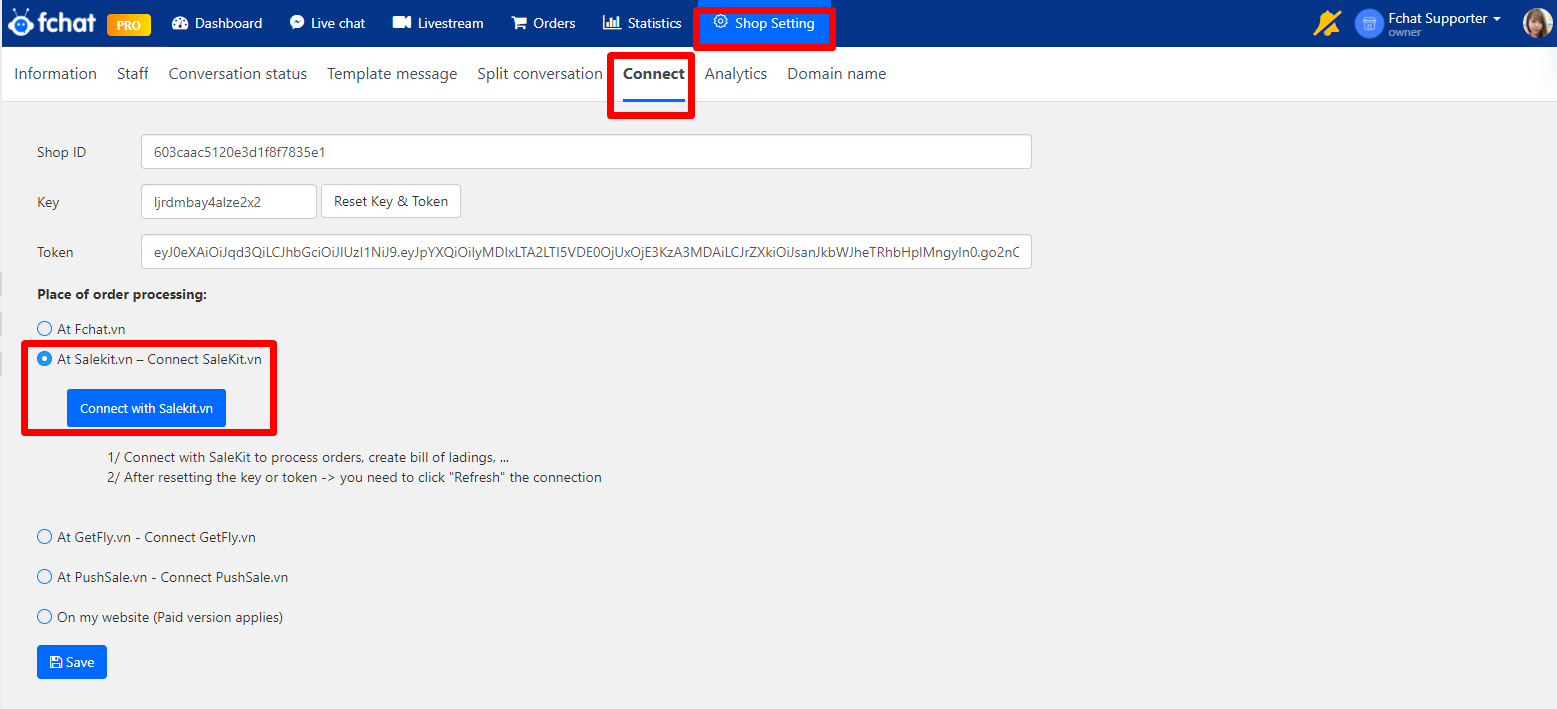 Then, the screen displays your existing shops on Salekit, click Connect to the shop that you want and Refresh >> Save Settings to complete the process.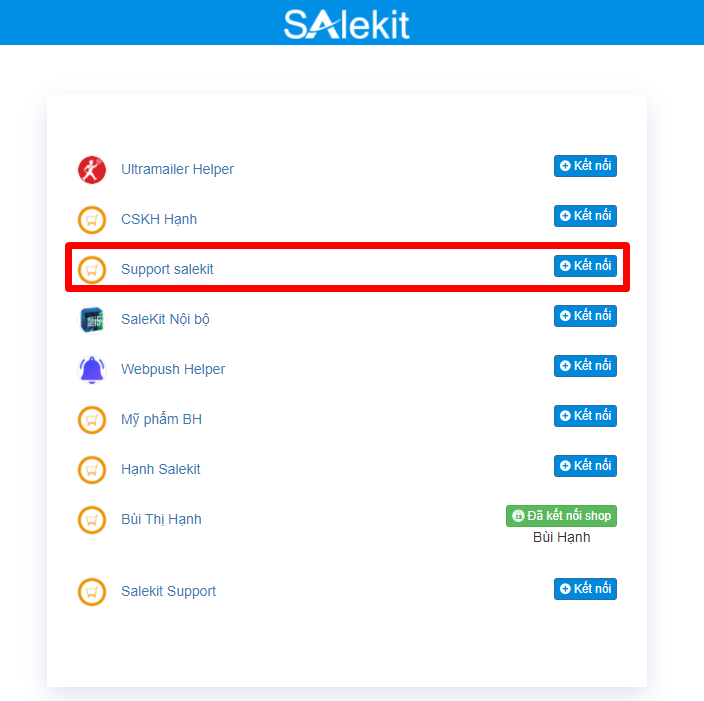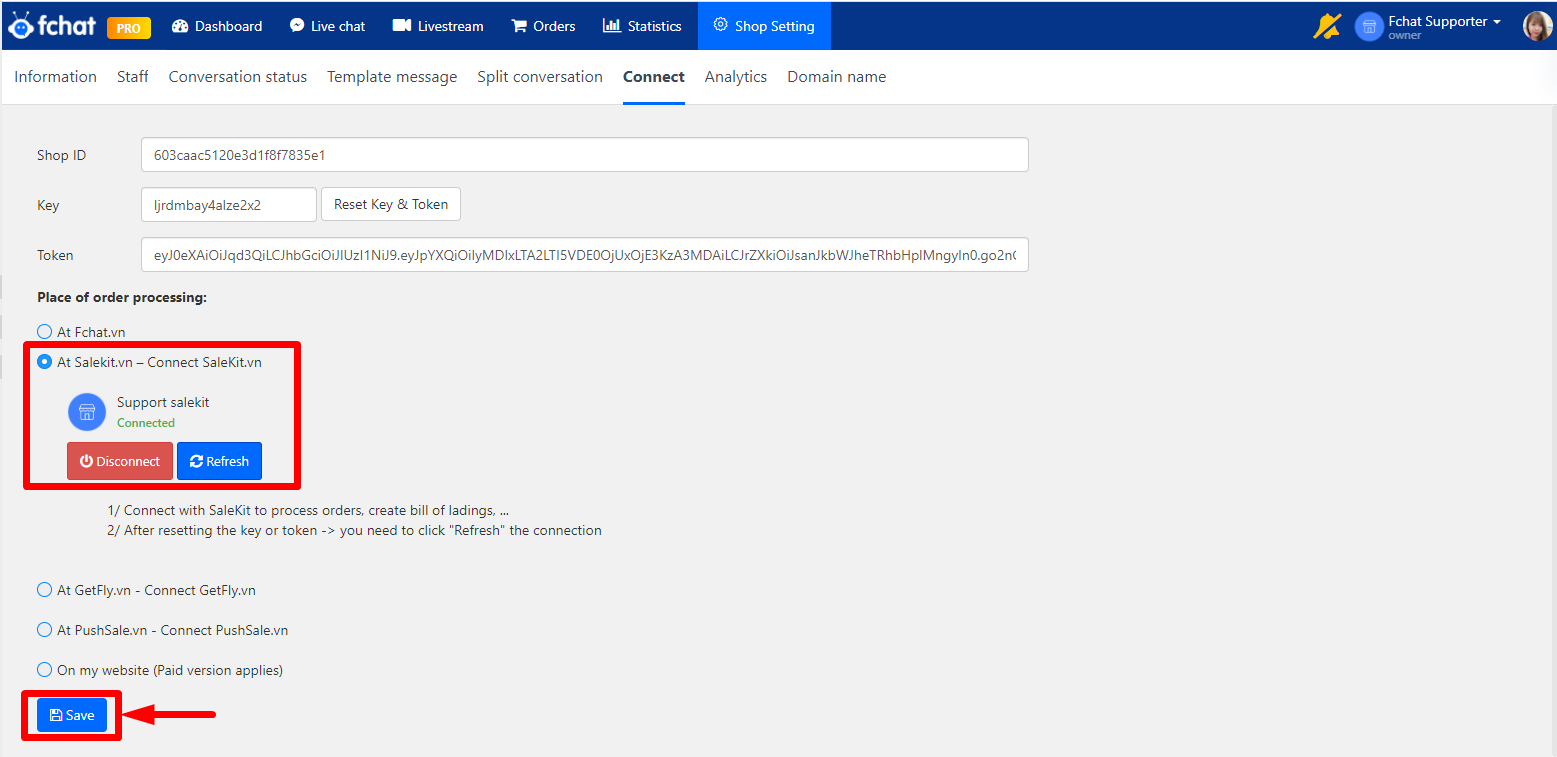 If you don't have an account and shop on Salekit, please register an account and your company at salekit.vn and make a connection.
Step 2: Create orders from Livechat
Once you've connected Fchat to Salekit, the on-site staff will create orders from Livechat.
When you click on a conversation with a specific customer, the framework connected to Salekit is to the right of the screen, go to the Order section, update customer information, select products (which are already installed on Salekit) and click Create Order to push the order information to Salekit.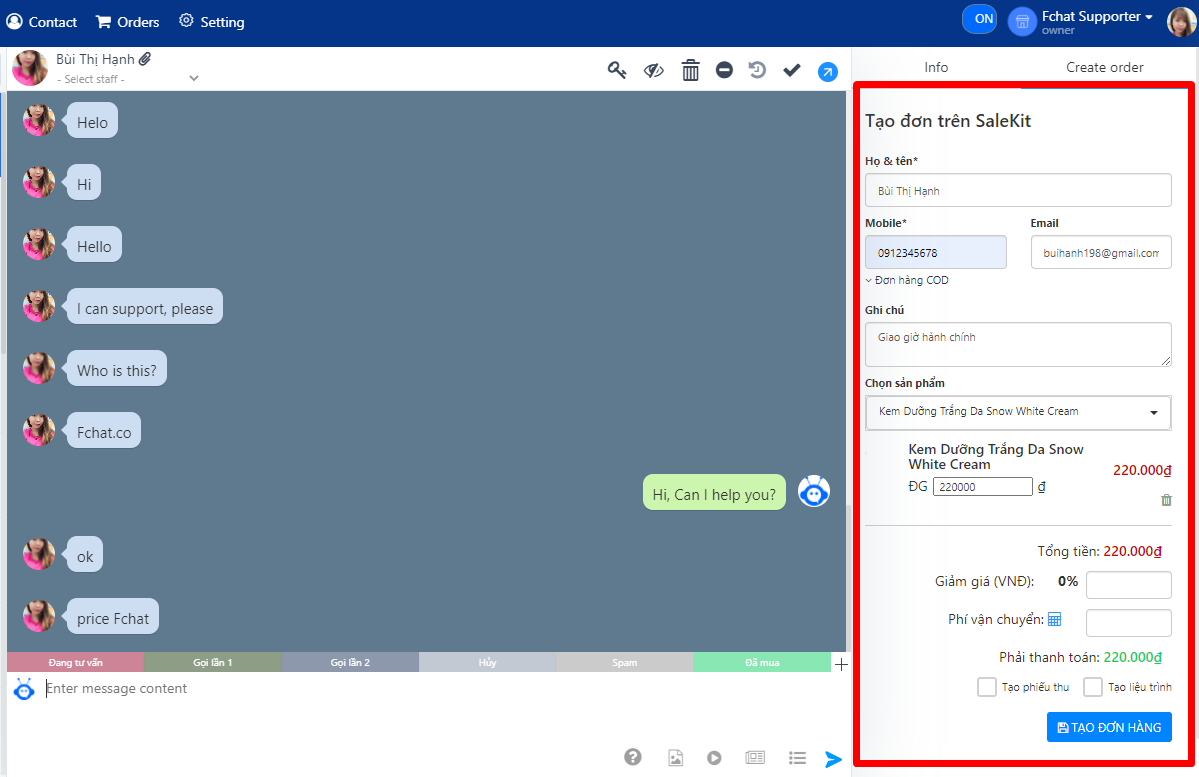 After you have created an order, you can send order information Messenger to your customer from Salekit by setting in the section Order >> The Salekit Email template settings.
Method 2: Create customers and automated orders in the Message block
After obtaining customer information from Fchat using User Input/Webform, you can push the customer information provided automatically to Salekit to manage through the Message block.
In the Message block, click More to add the SaleKit object in the Connect CRM section after having installed User Input/Webform to collect customer information.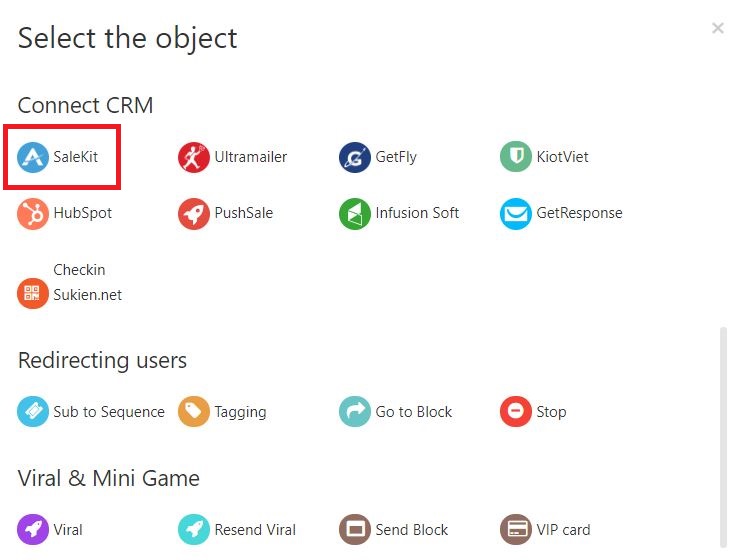 Here, you need to import API Key from Salekit by selecting Get Key then copying Key from Salekit to an empty box, clicking Refresh to update, and selecting Create customer / Create order and product (which are taken from Salekit).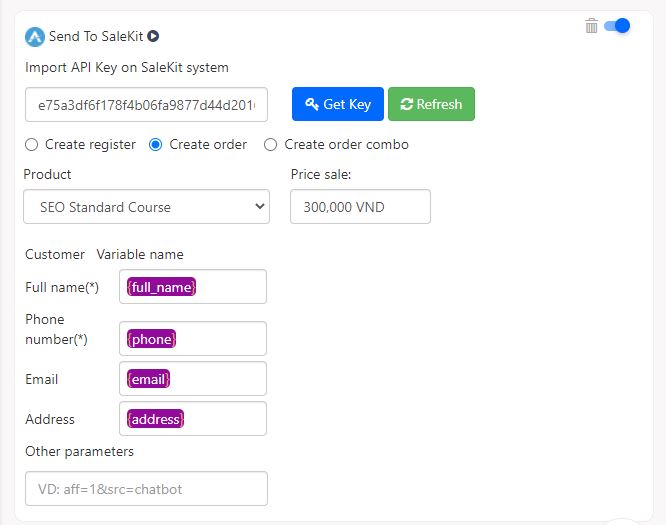 Thus, when a customer runs through the Message block, the customer/order is pushed automatically to Salekit for your management.
Wishing you a successful business with Fchat!