How to Connect Fchat to Hubspot
Connecting Fchat to Hubspot helps push customer information from Fchat to the Hubspot system for processing. To connect Fchat to Hubspot, follow these steps below:
Step 1: Create and get tokens from Hubspot
From the Hubspot home screen, select the Setting icon in the upper right corner of the screen.
Click Integrations >> API Key.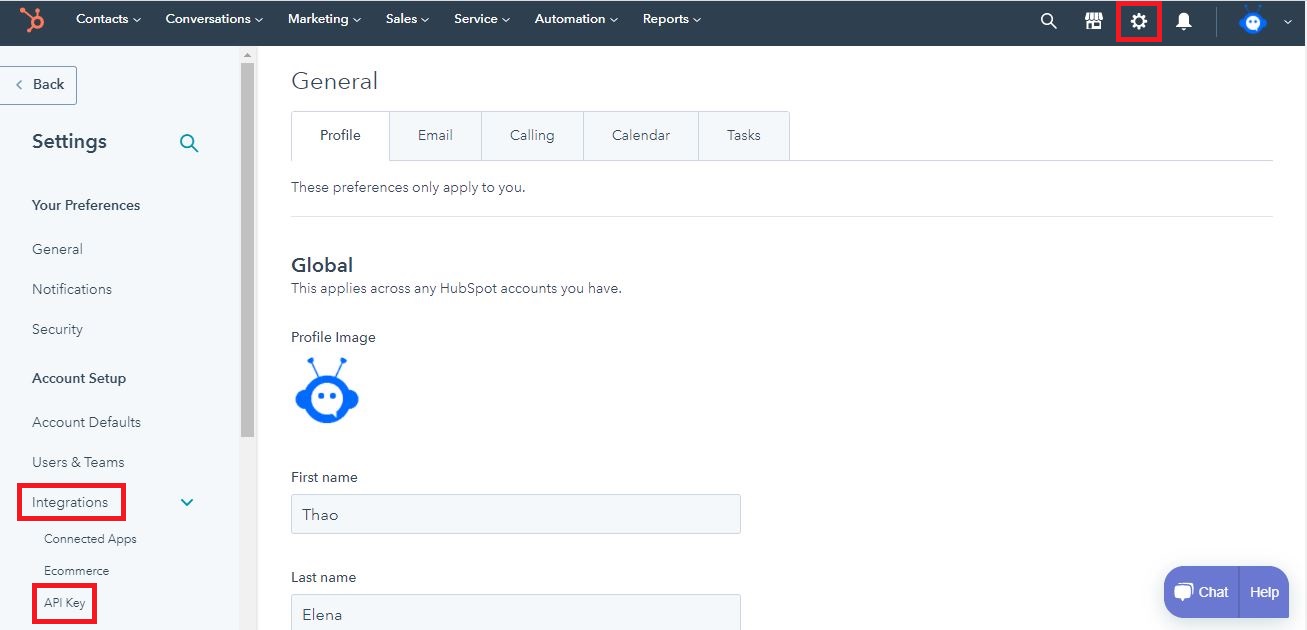 In the Active API key section of the Hubspot API window, click Create key.

Then click Rotate key >> Rotate and expire this key now >> select I'm not a robot

When the account's API Key appears, press Copy.

Step 2: Push customer information automatically from Fchat to Hubspot in the Message block
After getting customer information from Fchat using User Input/Webform, you can automatically push the customer information you've provided to Hubspot for management.
In the Message block, add the Hubspot object in the Connect CRM section after having installed User Input/Webform to collect customer information.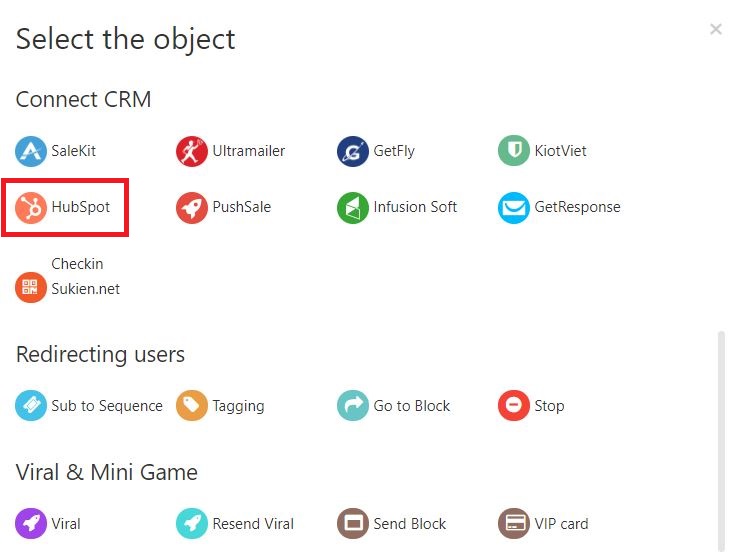 Here, enter the Key API for the connection from step 1 into the Security Code box.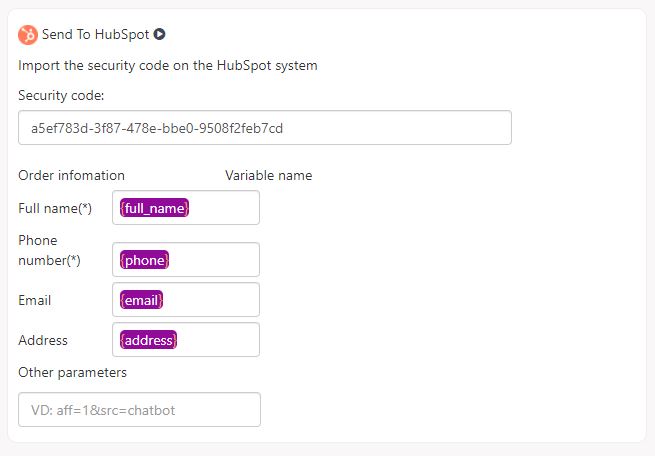 Thus, after the customer fills in the information in User Input/Webform, the information pushed from Fchat such as Customer Name, Phone number, Email, and their Address is recorded in the Contacts section of Hubspot.

Wishing you a successful business with Fchat!