Automatically turn on a chat window when entering the fanpage
Automatically turning on the chat window when entering the fanpage will help your page build trust and closeness with customers very quickly which will improve the sales opportunities of the business.
However, not all fanpages can use this feature.
To enable the feature, the rate of replying to messages from page to user must be fast and reliable. Therefore, you need to integrate Fchat chatbot into the fanpage to be evaluated by Facebook and open this feature for the page.
Go to Settings on your fanpage, select Messaging. Under Starting a Messenger conversation, select On at Automatically open a chat window on your Page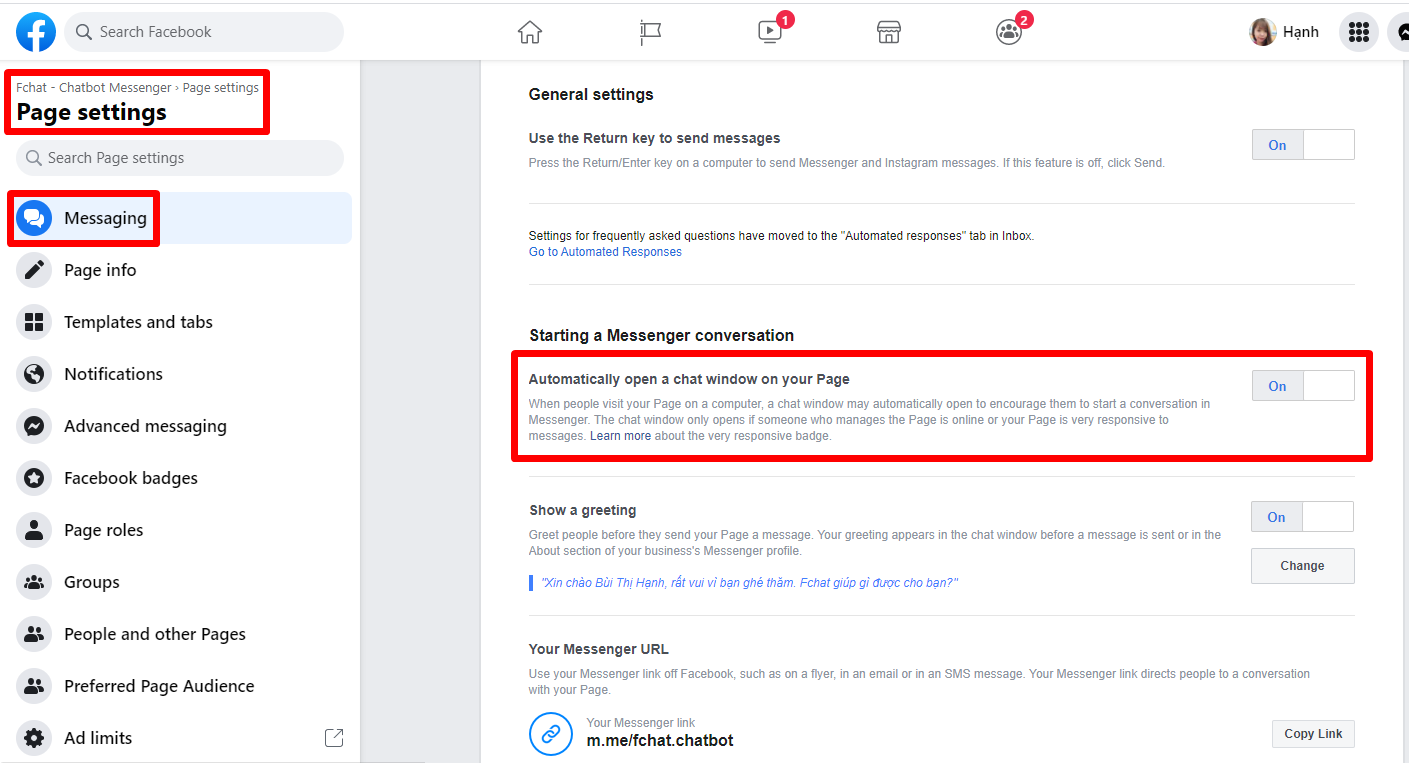 Thus, when visitors see your fanpage, the chat site with the page will be automatically turned on on the customer's computer screen so that customers can easily message the page.
Wishing you success!