Assigns conversations automatically for employees
The Assigns Conversation helps you divide conversations with each employee to take care of and manage customers. From there, the conversations will be divided equally or divided according to certain principles for employees.
Thus, fairness can be ensured for employees, as well as the work of each employee is easier to be tracked and calculated for KPIs, which would save time and effort for the shop owners.
To assign conversations to on-call staff, do the following steps:
Step 1: Select settings, Conversation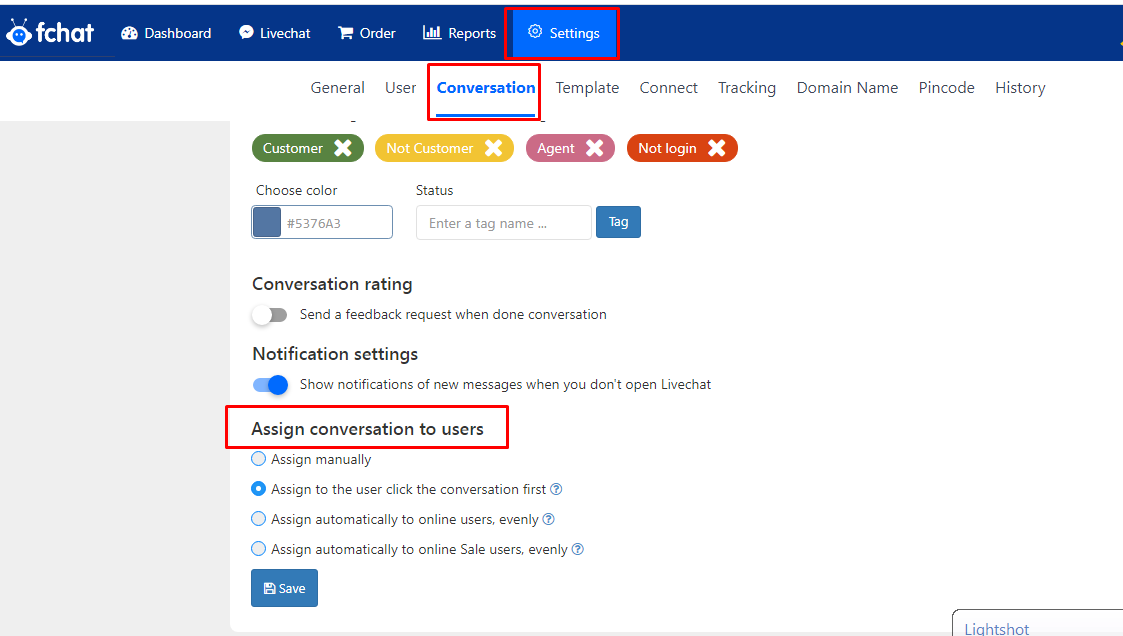 Step 2: Select Assign conversation to users
Here, the screen shows the modes you can choose to assign conversations to the handling employees.
- Assign manually: Admin decentralizes a staff to manage conversations.
- Assign to the user click the conversation first: the first person who clicks the conversation will be in charge of the conversation.
- Assign automaticcally to online user, evenly: Include all staff in the shop (owner, admin, salesperson, marketer).
- Assign automaticcally to online Sale user, evenly : only the salesperson accounts on the shop will be responsible for the task.
Select a rotation mode and click Update to complete.
Change handling staff
Change the person handling the conversation by selecting the conversation in the Live chat and specifying another staff member.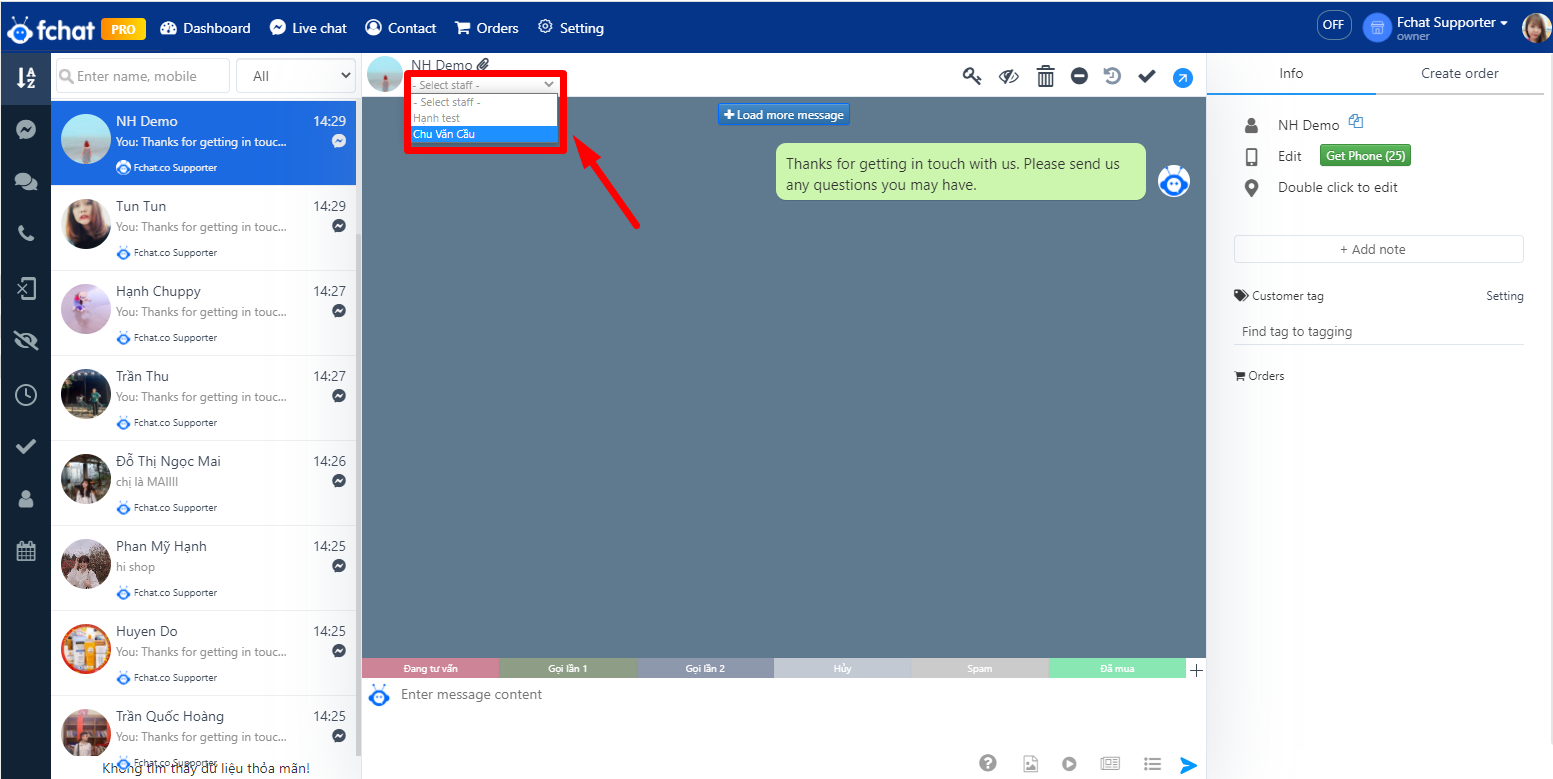 Note: Only Admin can change the conversation handling staff when assigned.
Wishing you success!