Instruction to connect Web with Fchat
1. Connect Website with Fchat
In the screen Dashboard page, you click Connect New Page, then select Connect Webchat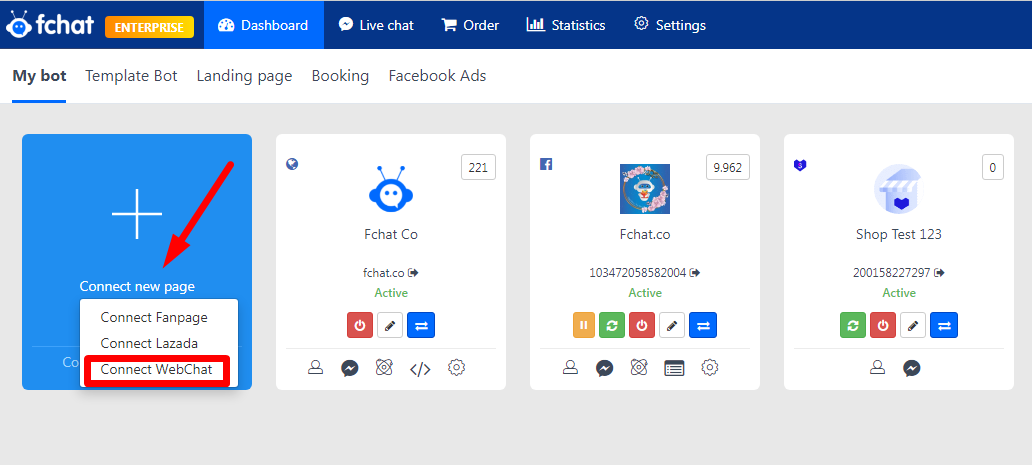 Then, the screen shows the connection as follows: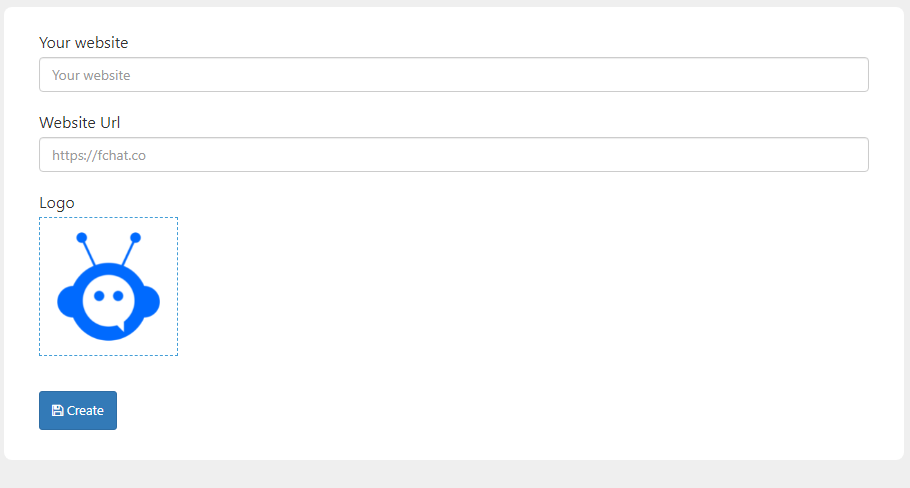 You fill in the information including: Website name, Link and logo then click the "Create" button to connect.
After successful connection, your Website will be displayed in Dashboard along with Facebook Pages (with Website icon).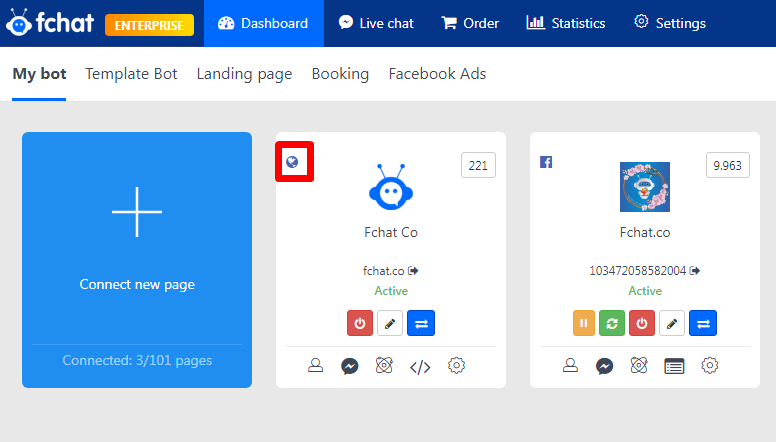 2. Setting Chat Button for Website
In the Dasboard screen, click the page settings button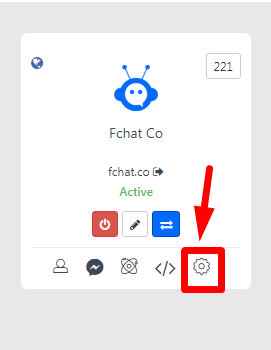 Firstly, go to the Embed code section, copy the code - switch to the Web site settings - paste the code into the Web page to display the chat button.


After successfully embedding the code into the Web page, your website will have a message icon (in the bottom right corner of the screen):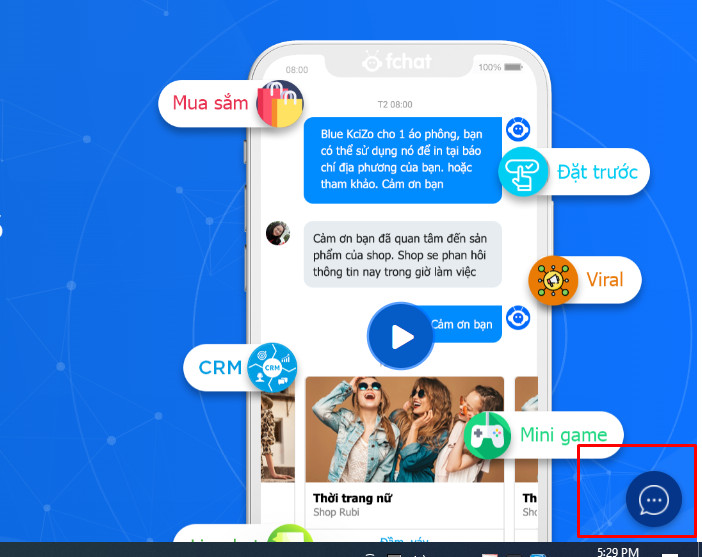 Next, you go back to the sections: Settings, Display, Text, Contact Channels ....to install more chat buttons on the Website. As follows :
* Settings section: Here you can set and edit the Website's information such as: Website Name, Website URL, Logo, Greeting and language.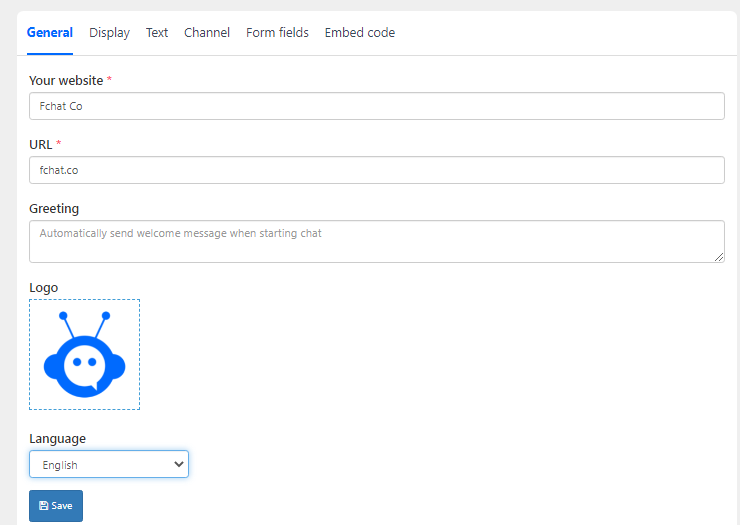 In there:
- Greeting: The message is send to the Customer when the customer creates a new chat conversation with the Website and is displayed as follows: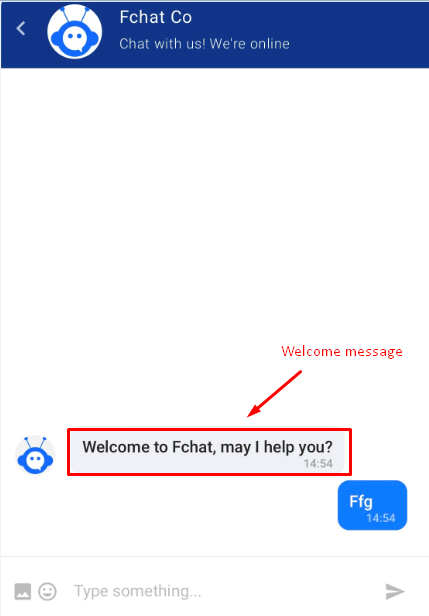 - Language: the language used in the conversation between the customer and the website. You can choose Vietnamese or English.
After setting, you press "Save" to save the information settings.
* Display : you can set the button to open the conversation, the main color, the font color, turn on/off the drag-and-drop mode when the conversation is open or displaying the employee online.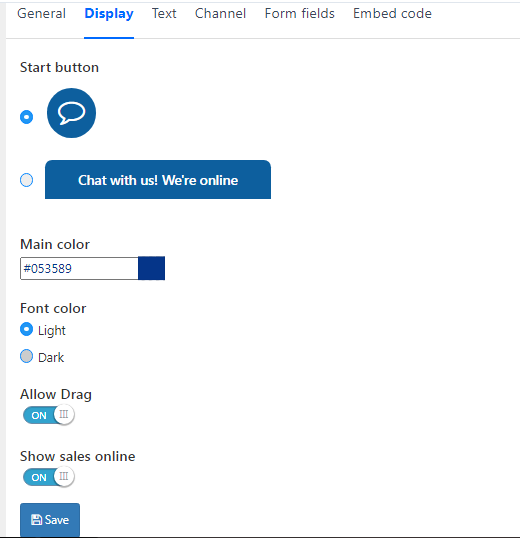 * Text : install, edit Conversation Title, Short Introduction and start chat button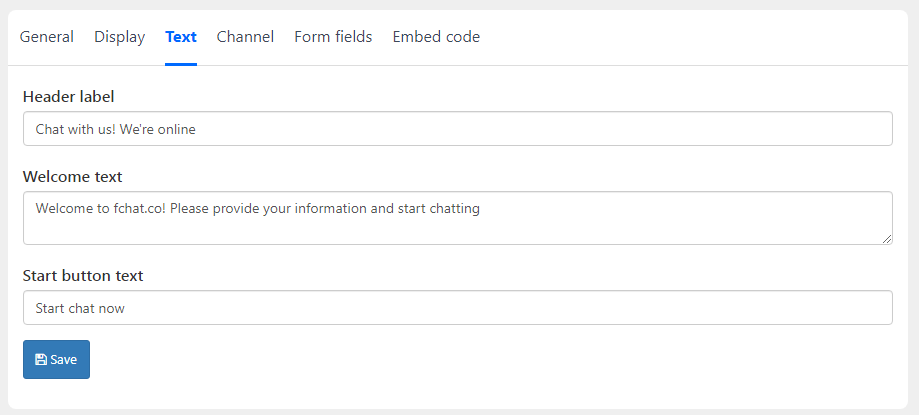 After successful installation, the conversation will display as follows: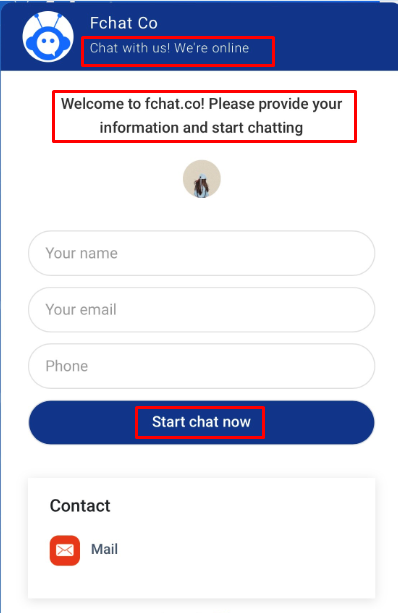 * Channel: you install other contact channels besides messages so that customers can contact the website in many different ways: Messenger, Call or send mail.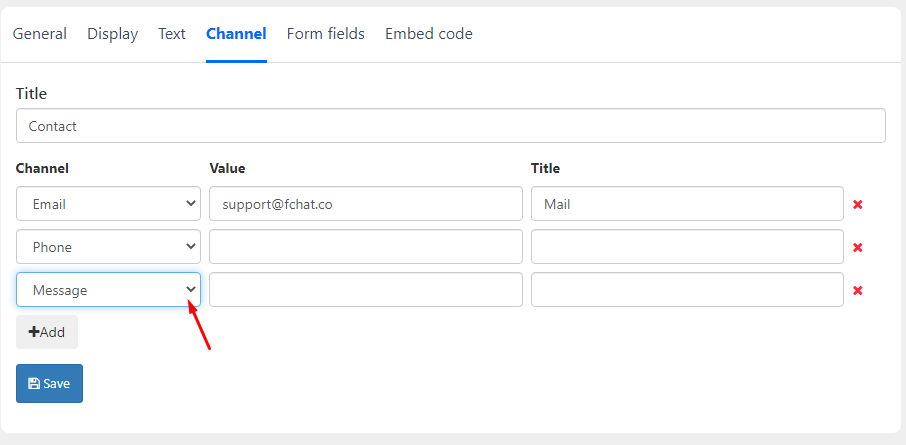 After successful installation, these contact channels will be displayed in the chat button as follows: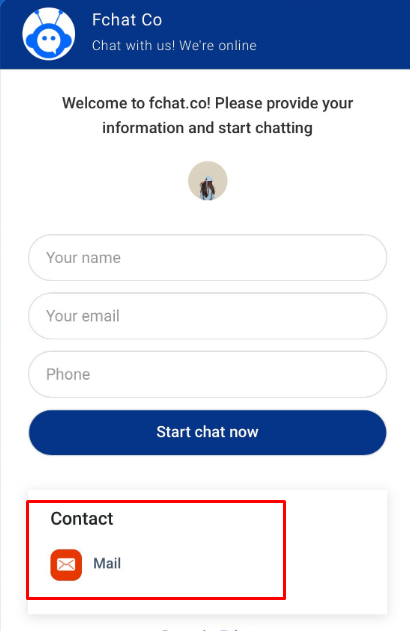 Wish you successful business with Fchat!
Best regards.