Interacting with your customers and keeping them happy is vital to any good business. The problem is that you can't be available personally every hour of every day. An automated free chatbot makes customers feel as if someone is always there and that their needs are being considered. They're also useful for answering simple questions. Building a free online chatbot doesn't have to be rocket science. These ten tools will enable you to create free chatbot.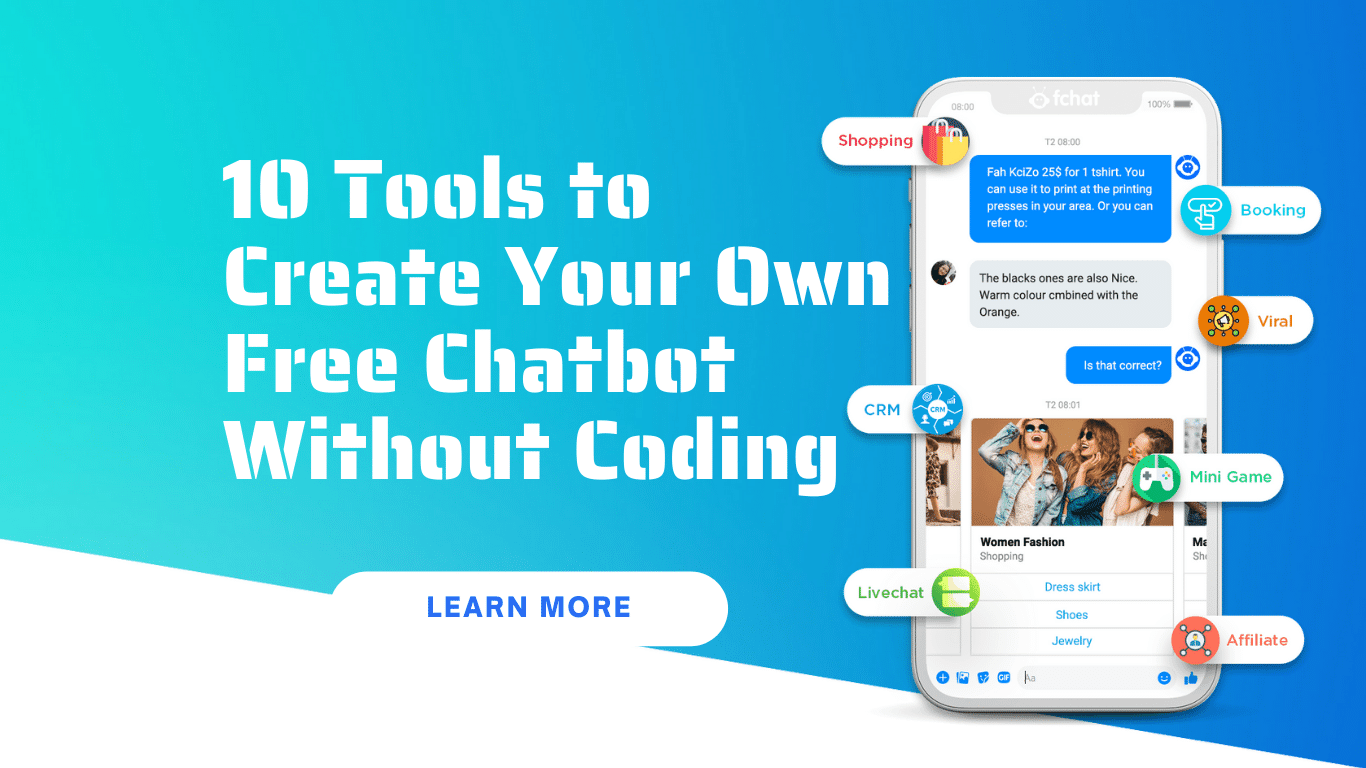 Free chatbot - Fchat.co
Regular users of Facebook should consider utilizing Fchat.co to communicate with their customers. With this tool, you'll be able to respond to customers without the need for any complex coding. It's one of the simplest platforms on the market today. It's easy to integrate any bot you create with this tool with popular eCommerce platforms like Facebook, Instagram, Lazada shop. You do not need to write any code and the best part is it's a completely free chatbot.
>>> Learn More:
What Is Chatbot? Why Are Chatbots Important?
Best Free Chatbot Platforms to Boost your Business
Fchat.co features:
Store up to 10,000 users for a lifetime of a free chatbot design package.

Easily connect chatbot to websites, Facebook fanpage. The number of integrated fanpages is unlimited.

Set up chatbot scripts with flexible scenarios such as greeting script, timer script, autoresponder script, campaign launch script, ...

Perfect live chat feature: Live chat with customers from many sources on the same operating window, manage comments, chat history, customer support group chats.

Respond by keyword, natural language, friendly interface, easy to use.

Chatbot anti-customer-poaching, automatically hide comments, customer information on fanpage.

Free chatbot software that integrates mini CRM, automatically stores customer information, supports grouping and tagging.

The feature of automatically dividing rights, assigning sales staff to best take care of customers.

Ability to create discount codes, support the launch of viral campaigns, remarketing campaigns, customer appreciation campaigns by sending bulk messages to specific target groups.

The reporting statistics feature makes it easy to track business performance.

Appointment booking feature, appointment reminder, showing professionalism in the customer reception process.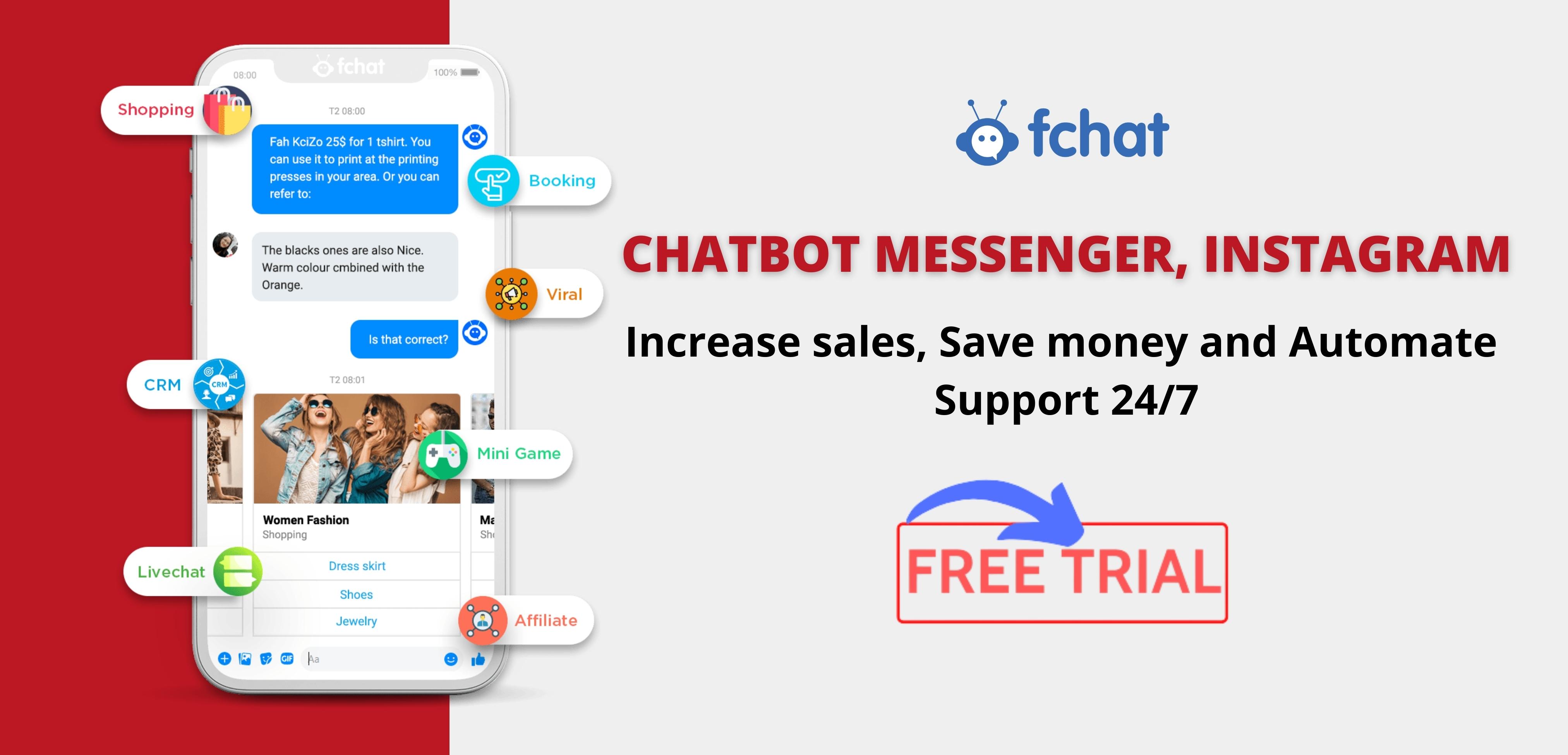 Telegram Bots
Telegram is a major messaging app. It can also be used to create free chatbots because Telegram made their code available to the open source community. Anyone can use their code to create free chatbots of their own, which means the API used by Telegram can also be used. A Telegram Bot can send customized reminders, notifications, and other alerts.
MEOKAY
Conversation is essential to making a bot work. MEOKAY specializes in helping businesses to create conversational bots. Both developers and non-developers can create a perfectly passable bot using MEOKAY. Simple scenarios can be transferred into advanced sequences of dialogue that look and feel more like human-to-human contact than ever before.
FlowXO
FlowXO is a tool that has already created bots for popular platforms like Slack. In the right hands, FlowXO can serve as the foundation for a simple chat bot to a fully human-bot hybrid. FlowXO comes with a level of artificial intelligence that would have been unthinkable just a few years ago. For the flexibility alone, FlowXO should be high on your list.
BotKit
You need a toolkit to lay the foundations of your new chatbot. BotKit is a fantastic tool that doesn't just respond to customers but can provide conversational responses. BotKit is far better at mimicking the way humans speak, thus giving your bot an edge you wouldn't get with similar options.
Smooch
Incoming chat notifications can come from anywhere. They can come from business apps like Slack and Trello. They can also come in from common messaging apps, such as Facebook Messenger. Smooch is all about bringing these notifications together into one platform. You won't have to make a single change to your choice of business app to do it.
Beep Boop
For those willing to invest in their chatbots, consider Beep Boop. It works slightly differently than the other items on this list, however. Beep Boop takes the source code created by other tools, such as those mentioned above. It then integrates this code with Facebook Messenger and Slack. You can easily connect your bot with the personal interface of your primary business platform.
Facebook Messenger Platform
Few people know that Facebook Messenger also has its own platform that you can create a free chatbot from. Although you can find it on their official page, it's designed for more complex makers of chatbots. You will need some development experience and there are many tools within the Messenger plugin you'll need to install before you can get started.
API.ai
If your business needs a free online chatbot with no bells and whistles, API.ai is the option for you. You can include dialog management support and include advanced contextual functionality without the need to do anything complicated. It's a simple three-step process. And the bot trains itself over time, so it's only going to keep getting better and better.
Chatfuel
Anyone who has a presence on Facebook may want to consider picking up Chatfuel. This tool guides you through the process of making a bot systematically. There's no coding required, therefore no need to bring in an outside developer. Customize the bot's responses by simply adding content to the tool through simple hyperlinking.
Improving Your Customer Service
To choose the right tool, you should investigate exactly what your customers need from you. Look up the most common questions and program them into your new chatbot. It will save you hours of time and effort, plus your customers will appreciate having support 24/7. If you want to know about more tools there is another great list of bot building tools here.
Which tool will you use to build your free chatbot?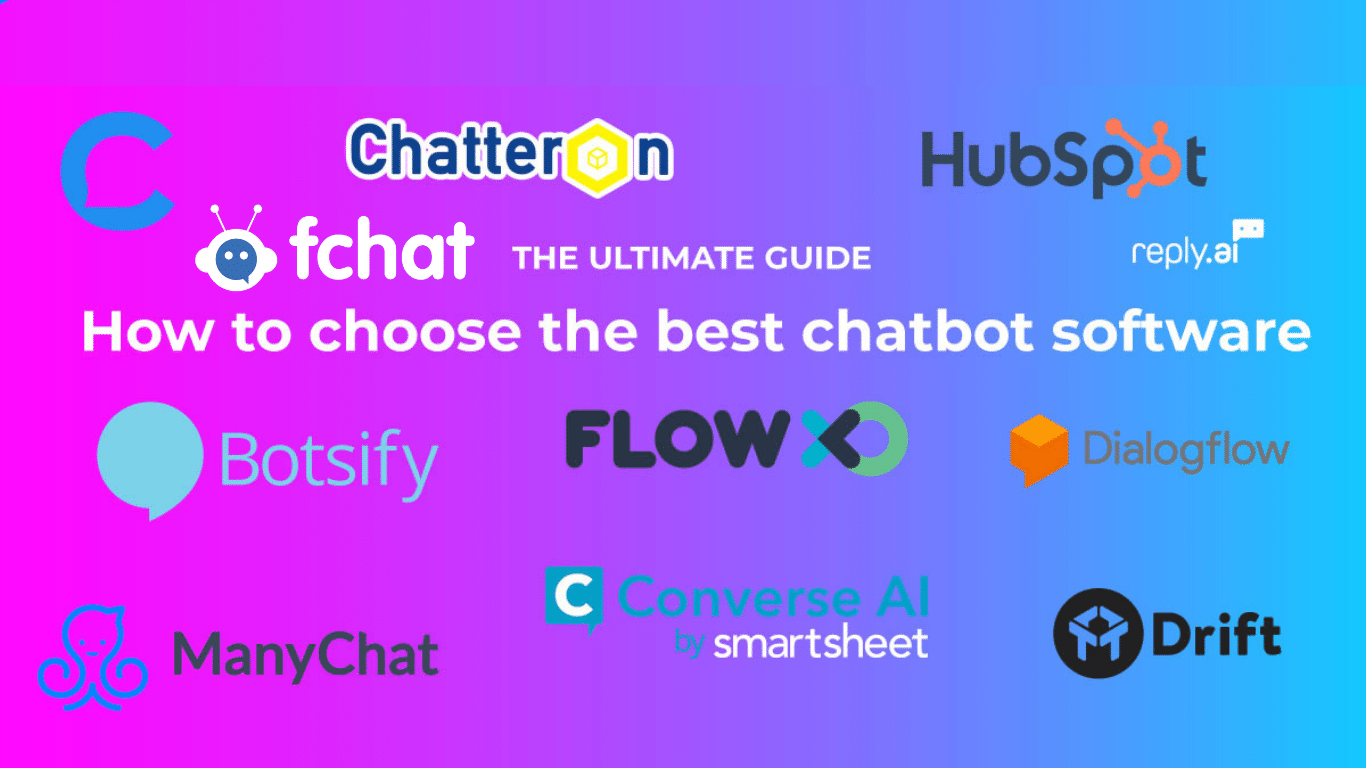 We hope you enjoyed this article. If so, you might enjoy these resources: