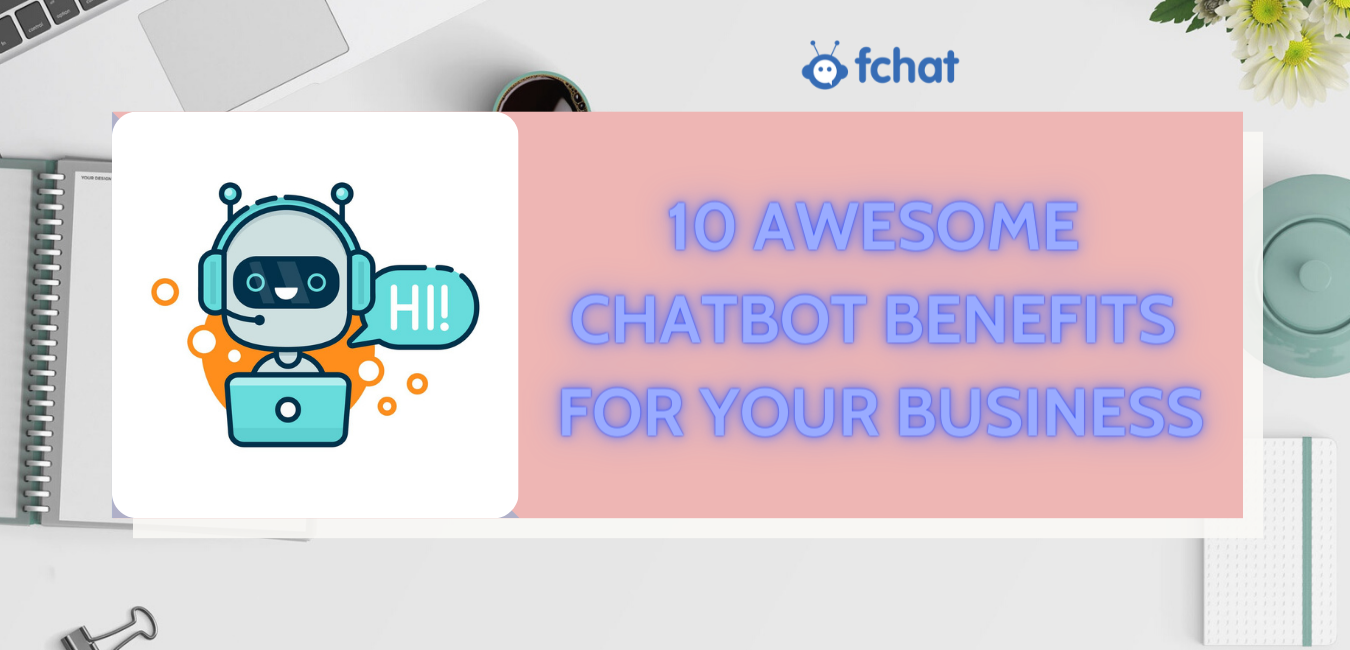 Nowadays, the application of chatbot in business has been chosen by many businesses to increase sales efficiency. Because Chatbots are an important part of the sales automation process, more and more types of chatbots for different platforms are born such as: facebook chatbot, Instagram chatbot, Website Chatbot, … So what are the benefits of chatbots that more and more businesses choose chatbots to increase business efficiency?
Chatbots Benefits for Customers
The need to stay available all the time is at the center of the ever-growing popularity of chatbots across industries. And if your business wants to engage customers round the clock and improve their experience, it must use a bot at some point in the time. This will help manage customer requests with instant responses and boost satisfaction levels.
>>> See more: WHAT IS CHATBOT? WHY ARE CHATBOTS IMPORTANT?
Chatbots are quite advanced and they ensure many advantages for customers.
24/7 Availability

– Customers needn't wait for the next available operator when chatbots are part of the communication strategy on a round-the-clock basis.

Instant Response

– Chatbots can handle the queries of thousands of customers instantly as well as simultaneously and improve the average response time.

Consistency in Answers

– The use of chatbots can help businesses maintain a great level of consistency in answers and improve customer experience with the brand.

Omni-channel

– chatbot comes with omni-channel messaging support features which help customers communicate with businesses through various channels such as chatbot websites, chatbot Facebook, chatbot Instagram, etc.

Personalization

– Bots can ensure a touch of personalization by engaging customers with one-on-one conversations, maintaining a natural-sounding tone, and by being good at interactive communication.

Multilingual

– Your business can program the sales bot to answer queries in the language of customers and expand the reach to new markets or territories.

Order without human help

– Thanks to bots-driven automation, customers can book orders or do transactions without any human help.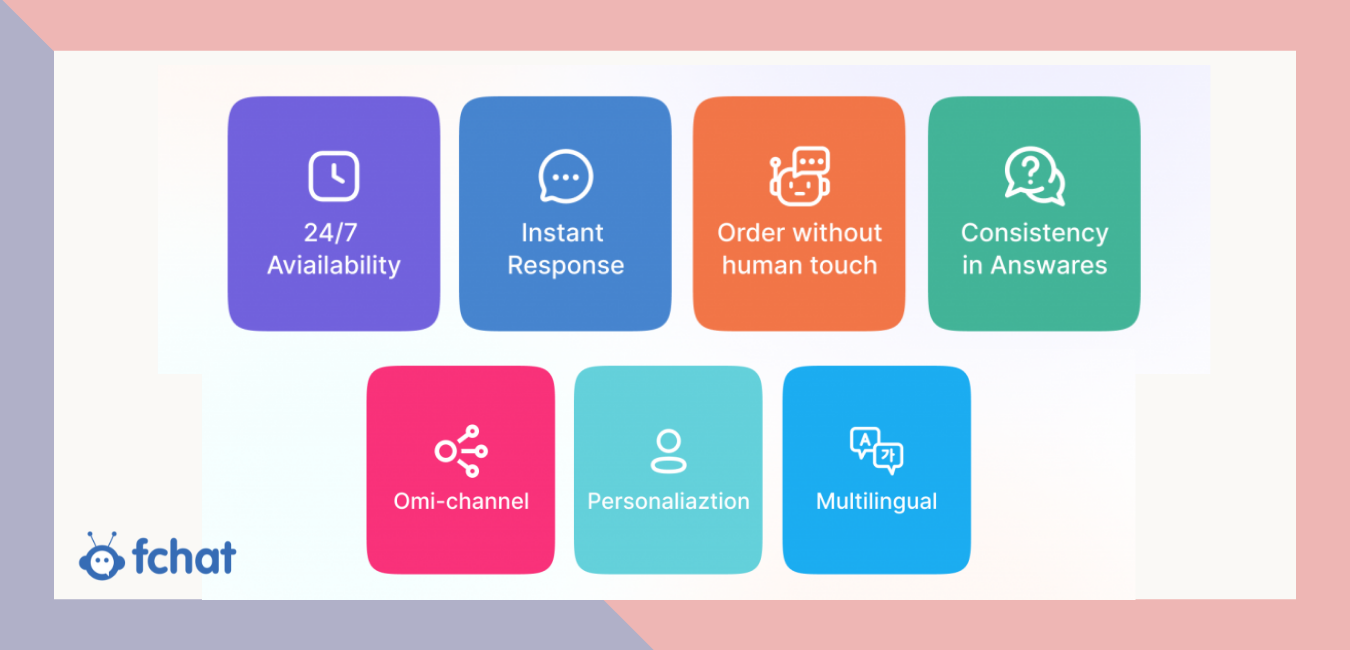 Have you seen the great benefits of chatbots for Customers? Install automated chatbot for free now!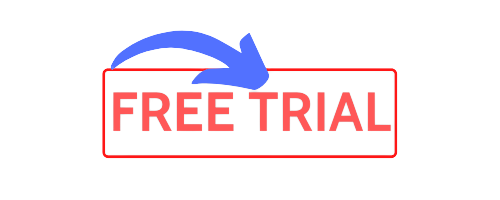 Chatbots Benefits for Businesses
Chatbot Automation can be an incredibly useful tool when it comes to forging good customer relationships. Your business can leverage it to build strong connections by engaging, and interacting with, users coming to the website. By integrating chatbots, you not only achieve marketing goals but also drive sales and improve customer service.
There are many different ways a chatbot can positively impact customer communication and drive business growth.
1. Increase Customer Engagement
Chatbots can help businesses take customer engagement to the next level. By using conversational chatbots, engagement can be driven based on the user data and made more interactive. What's more, chatbots can deliver consistent answers and this helps you avoid dishing out irrelevant information to customers.
With chatbot websites, when relevant and quick responses are delivered, customers can stay longer on your website and maintain the conversation.
2. Improve Lead Generation
Chatbot Instagram và chatbot Facebook are quite advanced and also very effective at engaging customers with personalized messaging throughout their journey. In fact, your business can use chatbots for lead generation to guide customers in making quick decisions.
Chatbot can use a preset questionnaire to persuade the visitors for lead generation and ensure higher conversion rates.
3. Reduce Customer Service Costs
Implementing chatbots is an investment to optimize customer service costs. By investing in chatbots, you can save extra costs that otherwise go into hiring more support resources.
With chatbots, a business can reduce costs on different levels:
Salaries

Training

Infrastructure
Similarly, customer service with chatbots can benefit in many way:
Scale their chat support during busy hours

Automate routine business processes

Enable new customer service models
In addition, chatbots can be scaled during the peak hours of business without any further costs. Besides, by ensuring a brand experience that is simpler and more seamless for customers, bots also reduce a significant amount of money and add value to the bottom line.
>>> You might need:
Instructions on how to connect Fanpage to Fchat

Here

Instructions on how to connect Instagram to Fchat

Here
4. Monitor Consumer Data to Gain Insights
Chatbots are an excellent tool to track purchasing patterns and analyze consumer behaviors by monitoring user data. This data can help companies market the products differently and expand their reach. Similarly, bots can be used to collect feedback through simple questions and improve products or optimize the website.
5. Devise a Conversational Marketing Strategy
Conversational marketing is all about using the power of real-time customer interactions to help move buyers through the sales funnel. It can help your business create authentic experiences and build relationships with customers. When brands use chatbots for marketing, they easily engage with people through targeted messaging and smart chatbots, therefore, driving the conversion rate.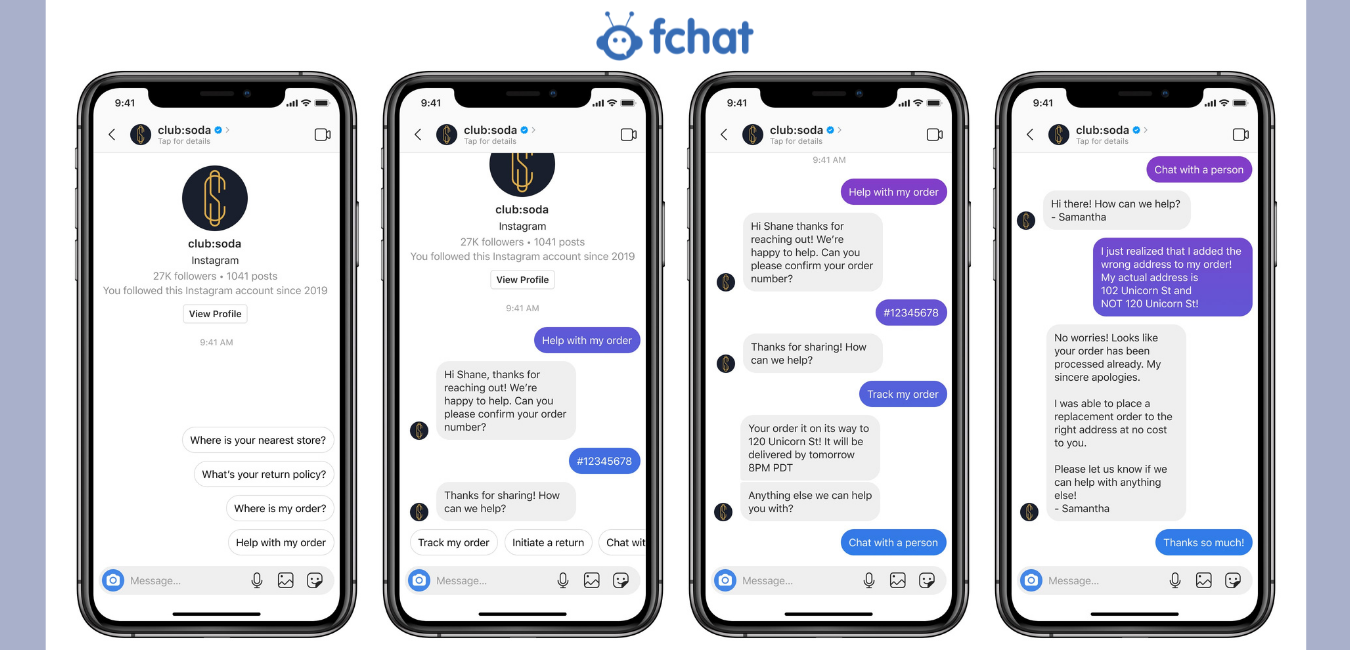 6. Balance Automation with Human Touch
Combining AI technology with a human touch can help brands deliver seamless customer support. Likewise, integration of chatbot and live chat software together means you empower customers to self-serve and connect with a human agent when needed. By using AI-enabled chatbots as the primary channel, your business can deliver real-time support, promptly answers queries, and boosts customer satisfaction.
However, there might be instances when the bot is not able to identify the user intent in the request and so it needs to make a human handover. For that reason, you need to understand the difference between chatbot vs live chat and try to integrate them together for better customer service.
7. Meet Customer Expectations
Customers expect quick responses to complaints or queries. Since chatbots are increasingly getting smart, brands can use them to automate some of the routine interactions and meet customer expectations.
With automation as one of chatbot use cases, customers won't have to wait for human agents for engagement and this can definitely improve their experience with the brand and contribute to retention as well.
8. Achieve Scalability of Support
For any customer-centric business, having an option to scale the support should always be among the first of priorities. And by achieving the scalability of support, it can have the ability to successfully handle any traffic surge — like the festive seasons or peak hours — without much investment.
This is where chatbots can help — they ensure your business is able to manage conversations during peak hours without adding more support experts or without providing training, etc.
9. Streamline Your Customer Onboarding Process
Customers love being guided and pampered. No matter how many tutorials or content guides you provide, they will still show some reluctance to find the information on their own.
After all, customers prefer brands that show them the way. This is where chatbots can prove handy as your business can use them to educate customers and ease the onboarding process.
10. Make the Customer Journey Smoother
Losing prospects halfway through a sales funnel is a never ideal situation and no business would like that to happen. There are many reasons that could stop customers from purchase, like a cumbersome check-out process or hidden costs. Chatbots can prove effective in helping brands reduce customer churn and make the customer journey smoother. You can create the right bot scripts and effectively engage customers and answer their queries at different stages of the journey.
You can refer to some reputable chatbot companies to use chatbots for free such as Fchat.co - A business providing chatbot services in many markets in Southeast Asia. I Hope you have useful knowledge about chatbot and can apply it to your business.
Chatbots are gradually transforming the contours of customer communication. They are adding a new dimension to different aspects of the industry be it customer service, sales, marketing, and engagement. So, your business needs a plan to get the most out of bots in terms of lead generation, customer insights, onboarding, and customer support scalability.