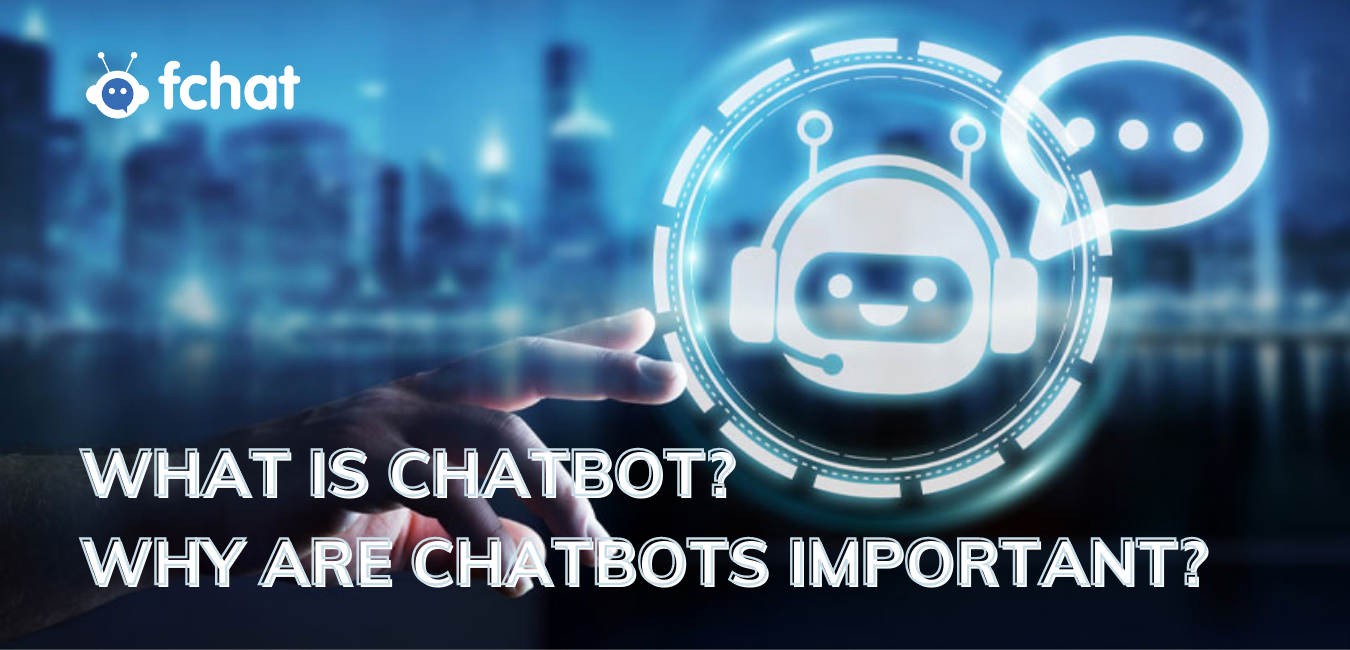 In today's time, where customers believe that the experience a company provides is as important as its products or services. That's where Chatbot Automation comes in. You can pretty much say that bots are a critical part of customer service automation. Chatbot online is applied in a variety of platforms such as: Chatbot facebook, chatbot Instagram, Chatbot Website, ....
These are some common questions that arise when you think about deploying a chatbot to your business. According to Forbes, the chatbot market is forecasted to reach $1.25 billion by 2025.
So what is a chatbot? How does it help to accelerate your business yield? How can you build your own chatbot?
What is a chatbot?
A chatbot can be defined as an AI based computer program that simulates human conversations. They are also known as digital assistants that understand human capabilities. Bots interpret the user intent, process their requests, and give prompt relevant answers.
Bots can communicate through voice as well as text and can be deployed across websites, applications, and messaging channels like online chatbot: chatbot facebook, chatbot instagram, chatbot whatsapp.
Fchat chatbot is one of the chatbots being used by many business units in many countries in Southeast Asia such as: Vietnam, Thailand, Indonesia, Philippines, … Up to now, Fchat has more than 100,000 thousand users in many countries. You can experience and try Fchat Chatbot for free here!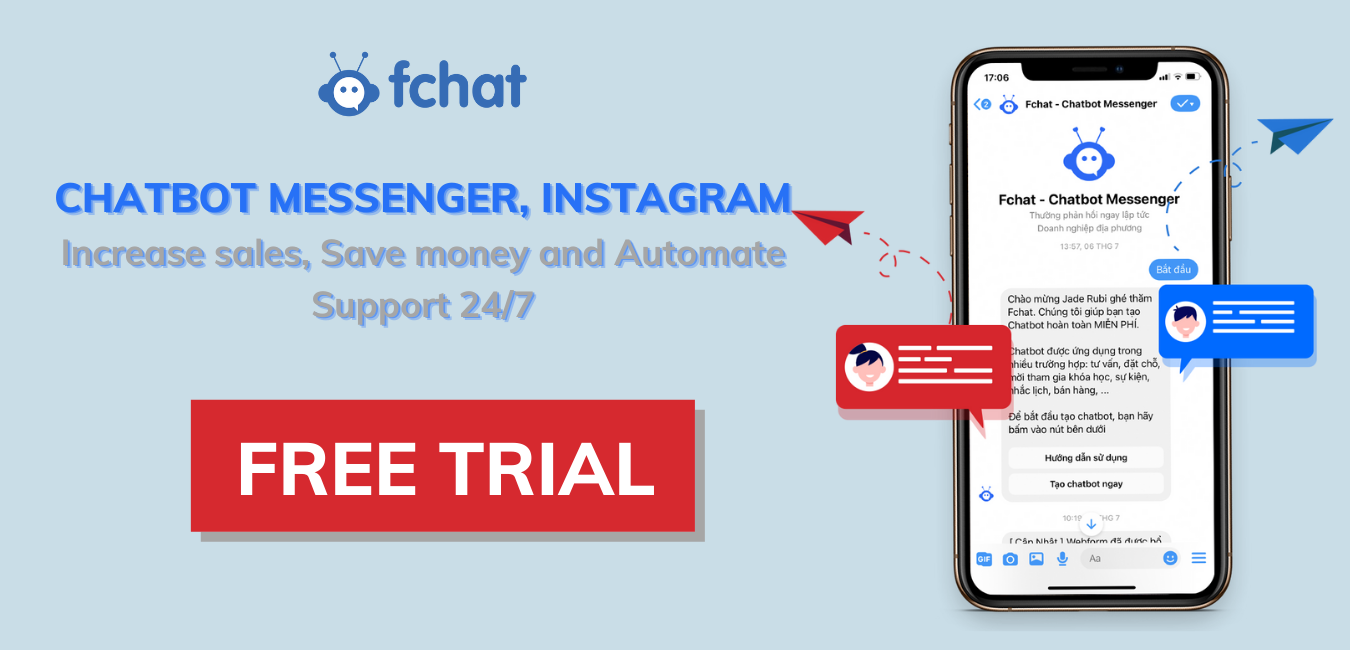 Why are chatbots important for your business?
80% of marketers plan to start using a chatbot in some way or another. It is a significant reason why brands are investing in improving the customer experience.
Chatbots boost operational efficiency and bring cost savings to businesses while offering convenience for customers. Businesses can automate FAQs and reduce the need for human interaction.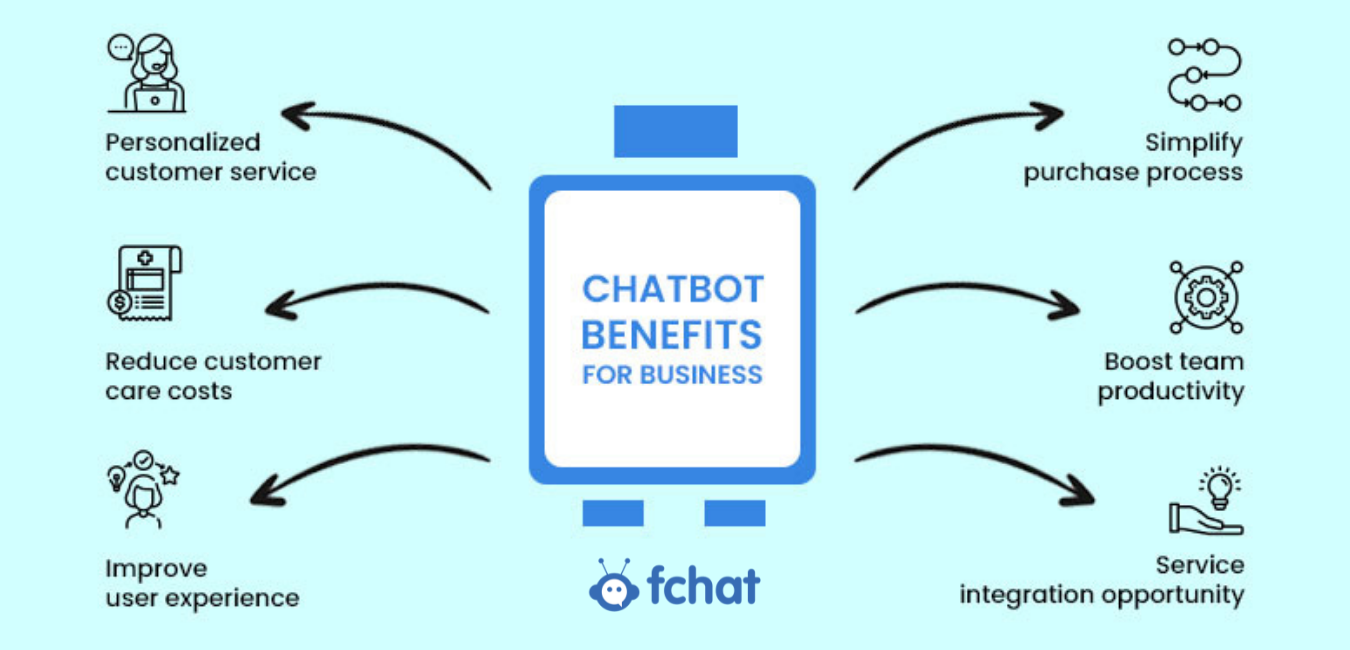 Below are the key reasons why more and more businesses are adopting the chatbot strategy and how they are a win-win formula to acquire & retain customers:
Reduce customer waiting time – 21% of consumers see chatbots as the easiest way to contact a business. Bots are a smarter way to ensure that customers receive the immediate response that they are looking for without making them wait in a queue.
24×7 availability – Bots are always available to engage customers with immediate answers to the common questions asked by them. The top potential benefit of using chatbots is 24-hour customer service.
Better customer engagement – Conversational bots can engage customers round the clock by starting proactive conservation and offering personalized recommendations that boost customer experience.
Save customer service costs – Chatbots will help businesses save more than $8 billion per year. Bots can be easily scaled which saves customer support costs of hiring more resources, infrastructure costs, etc.
Automate lead qualification & sales – You can automate your sales funnel with chatbots to prequalify leads and direct them to the right team for further nurturing. Being able to engage customers instantly increases the number of leads and conversion rates.
=> See also: How to connect Facebook page with chatbot
How to build a chatbot?
For each sales channel, the way to build a chatbot is different. Chatbots help to automate main business functions like sales, support, and marketing. Here are the six main stages that will help you to create your first chatbot to deliver conversational support to your customers.
Define your business objectives – You have to outline your business functions that need to be automated. What exactly will your chatbot do?
Choose the right channel to engage with your customers – Identify the channels your customers prefer to communicate with you across your website, mobile app, Facebook Messenger, Instagram, Telegram, or other messaging platforms.
Train your bot for giving the right response – You can train your bot with comprehensive FAQs depending upon your business needs. This will help the bot to deliver relevant answers to your customers or visitors.
Give your bot a voice and personality – You can enhance your bot personality by giving a name and picture that complements your brand message.
Create a balanced approach – Most of the chatbots may not be that effective and customers look for chat support at some point. You can define at what particular stage, your customers can get a chance to connect with the human agent.
Test, launch, and iterate – After you have defined your bot flow you can test to check if it is meeting the use case correctly or not. Once you launch your bot you have to measure bot performance and make the required iterations from time to time.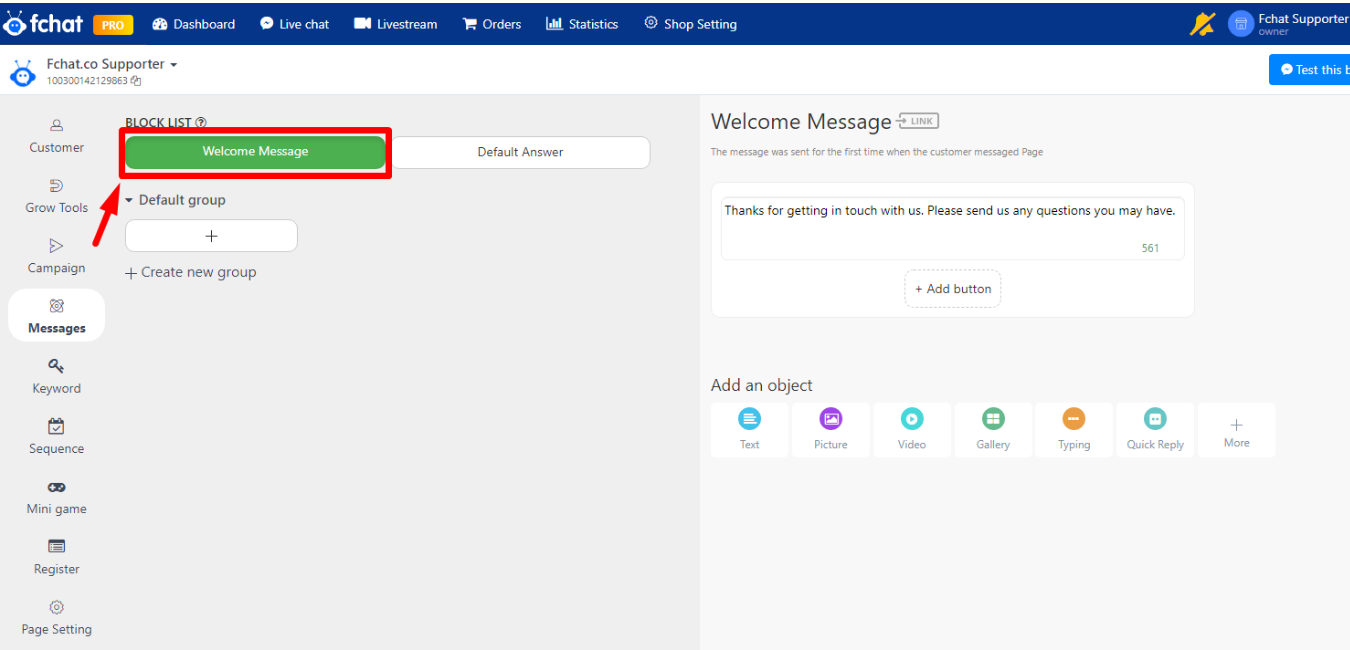 Read now: How to build Welcome Message - Message welcoming visitors to the fanpage for the first time
Now, as you are aware of what a chatbot is and how important bot technology is for your business. You will certainly agree that bots have drastically changed the way businesses interact with their customers.
Chatbot Automation will become a vital part of customer engagement strategy going forward. Near to future bots will advance to enhance human capabilities and human agents to be more innovative, in handling strategic activities.
=> See details of benefits you will get, Free trial HERE.