Since the pandemic brought them back into the spotlight, chatbots are having their renaissance. And so, this article doesn't just show you how to create a chatbot website but also how to do chatbot website examples quickly, efficiently, and without complicating well-established workflows.‍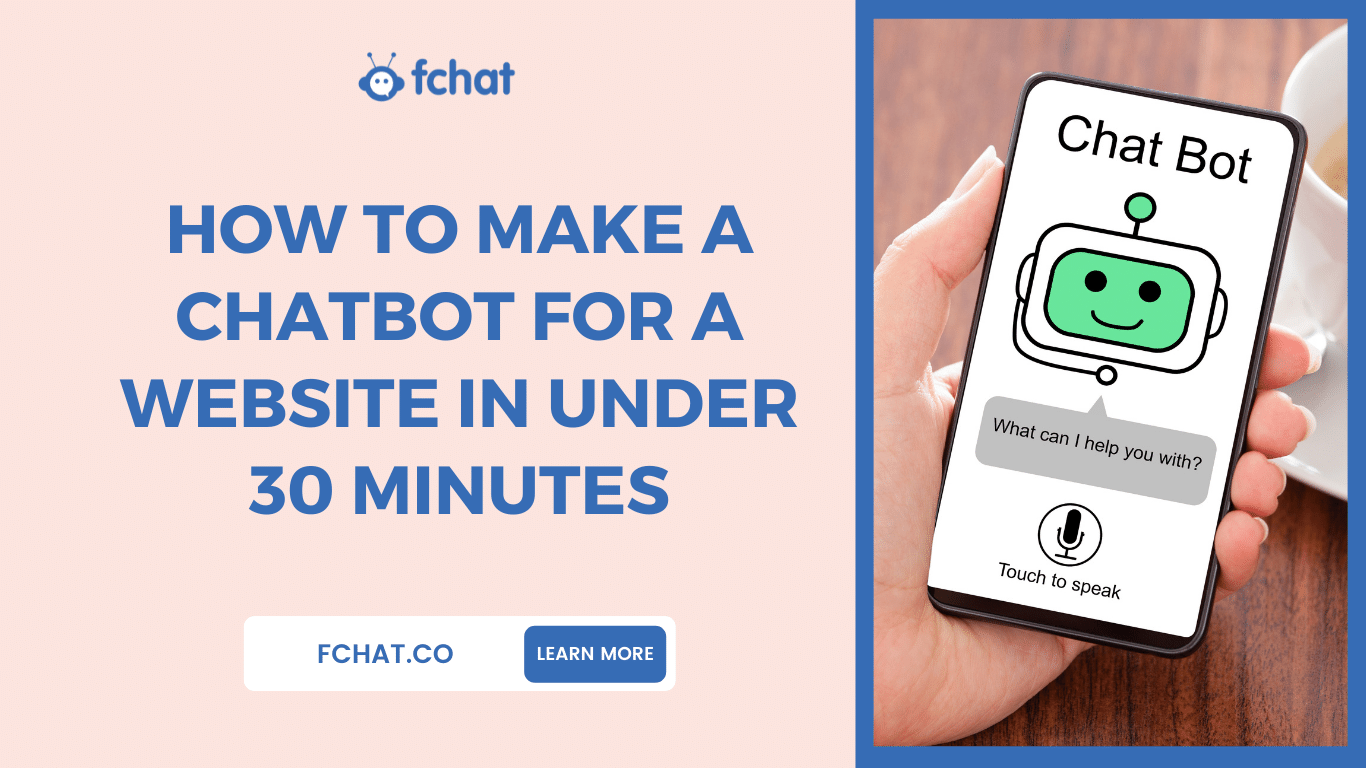 What is a Chatbot Website?
Chatbot Website or chatbox is a computer program that simulates conversations with people over the Internet. Today, it is known as a marketing automation software capable of communicating over the Internet. Simply put, a chatbox acts as an assistant robot that communicates with humans through messages. It is a "virtual friend", a tool to assist business owners in customer interaction and consultation.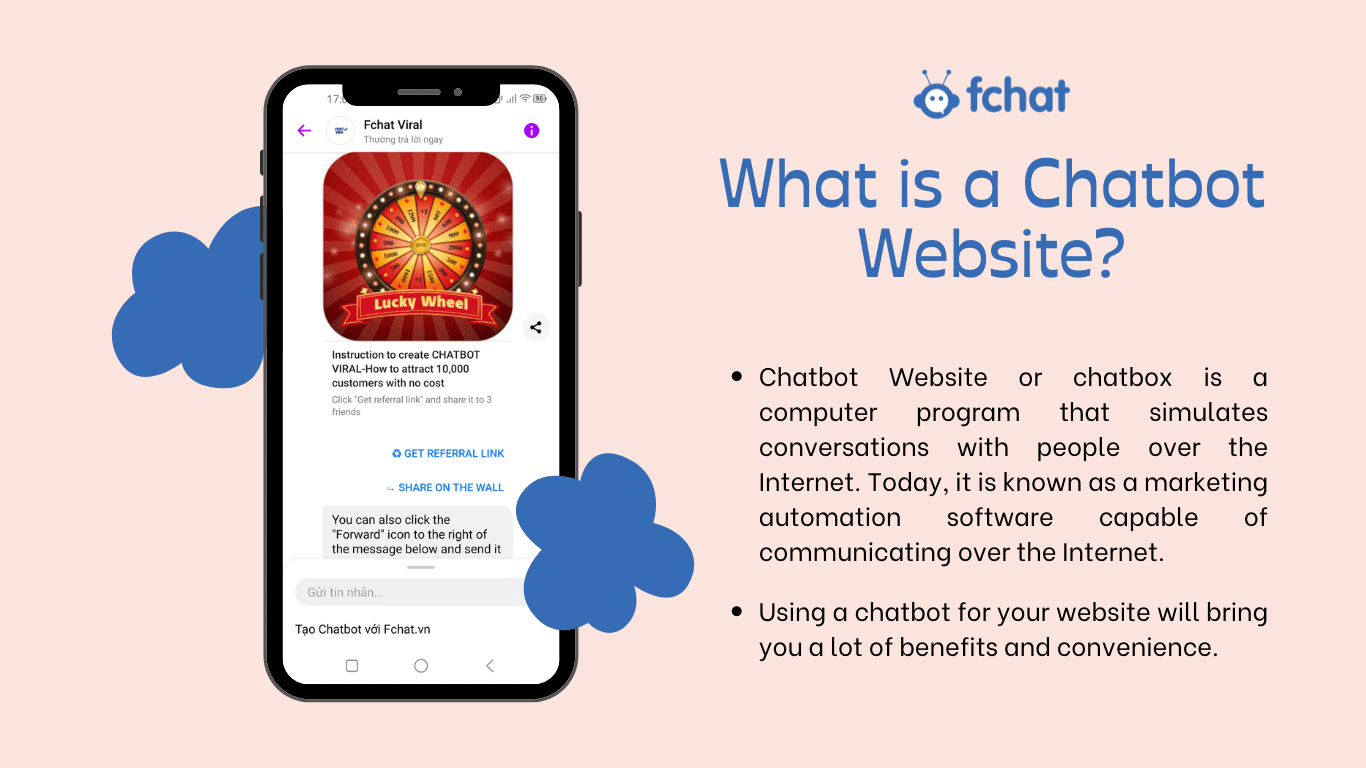 Using a chatbot for your website will bring you a lot of benefits and convenience. Among them, the most prominent benefits include:
Save time and effort with automatic chat with customers

Increase the success rate for closing orders

Cut down on the costs for hiring staff for live chat positions, customer care...

It can be said that the use of chatbots not only creates a professional working style but also leaves a good impression on customers. Besides, it also plays an important role in the success of advertising campaigns.
Read more:
Fchat.co - The best chatbot for websites to improve customer service
Fchat is a sales chatbot software that helps businesses automatically give consultations, close orders and take care of customers effectively. Currently, Fchat has been present in many different markets such as Vietnam, Thailand, Indonesia, Philippines with more than 100,000 users. Fchat supports online shop owners and businesses of all sizes to build smart and flexible free chatbot software for all industries. Using Fchat's chatbot website template, businesses can use a full set of features such as:
Store up to 10,000 users for a lifetime free chatbot design package.

Easily connect the chatbot to an unlimited number of integrated websites.

Set up chatbot software with flexible scripts such as greeting script, timer script, auto-responder script, campaign launch script, ...

Perfect live chat feature: Chat directly with customers from many sources on the same operating window, manage comments, chat history, customer support group chat.

Respond by keyword, using natural language, friendly interface, easy to use.

Prevent customer poaching, automatically hide comments, customer information on fanpages.

Free chatbot software that integrates mini CRM, automatically stores customer information, supports grouping, and tagging.

Automatically divide rights, assign sales staff to support customers.

Create discount codes, support launching viral campaigns, remarketing campaigns, customer gratitude campaigns with the feature of sending mass messages to specific target groups.

The reporting statistics feature makes it easy to track business performance.

Appointment booking feature, appointment reminder, showing professionalism in the customer reception process.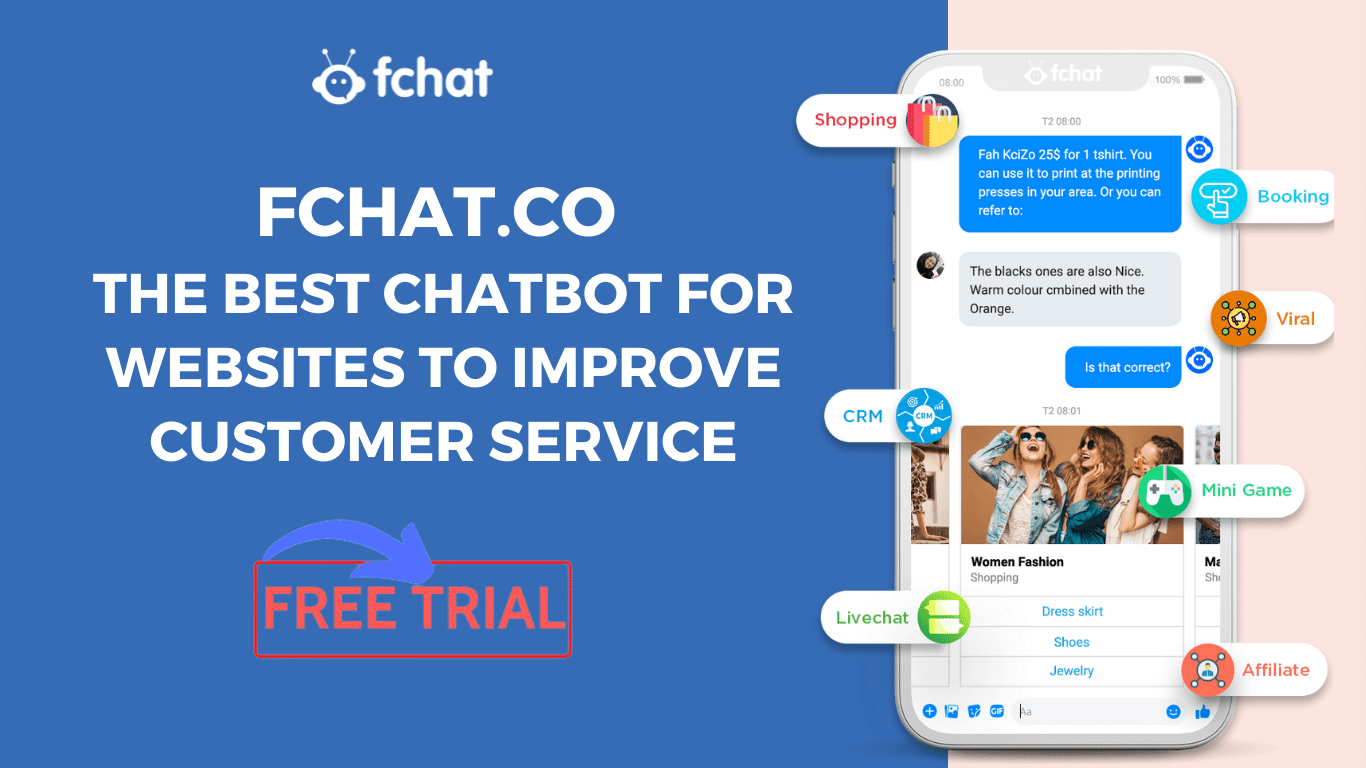 >>> You can completely create your own Chatbot for your Website here!
How to Create a Chatbot Website Free Without Coding in Minutes
Connect Website with Fchat.co
In the screen Dashboard page, you click Connect New Page, then select Connect Webchat: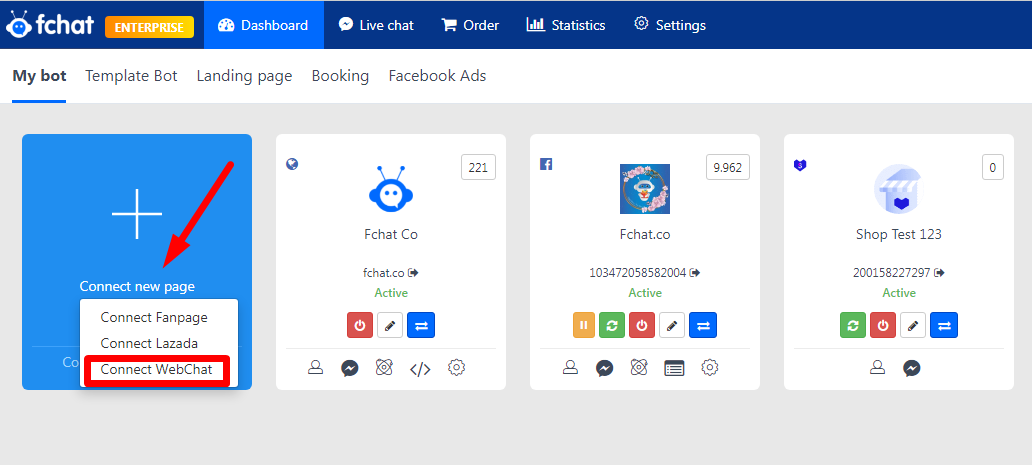 Then, the screen shows the connection as follows: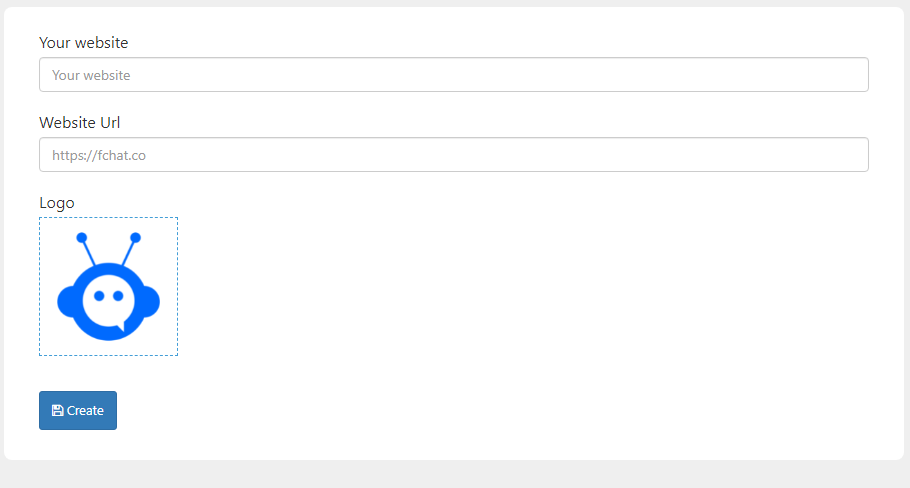 You fill in the information including: Website name, Link and logo then click the "Create" button to connect.
After successful connection, your Website will be displayed in Dashboard along with Facebook Pages (with Website icon).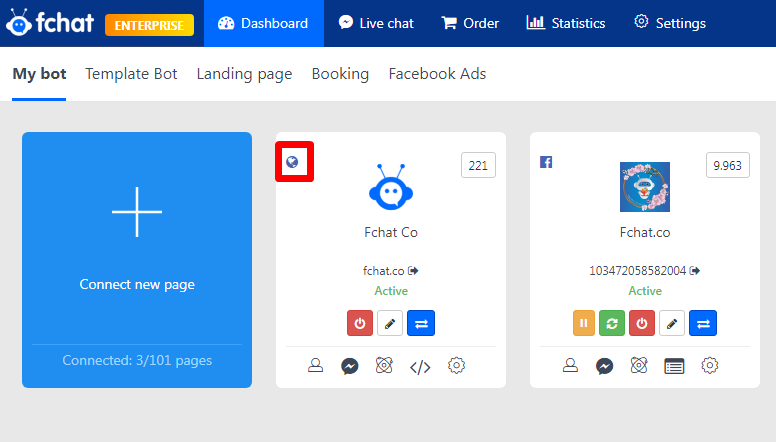 Setting Chat Button for Website
In the Dashboard screen, click the page settings button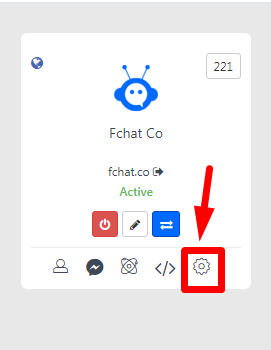 Firstly, go to the Embed code section, copy the code - switch to the Web site settings - paste the code into the Web page to display the chat button.


After successfully embedding the code into the Web page, your website will have a message icon (in the bottom right corner of the screen):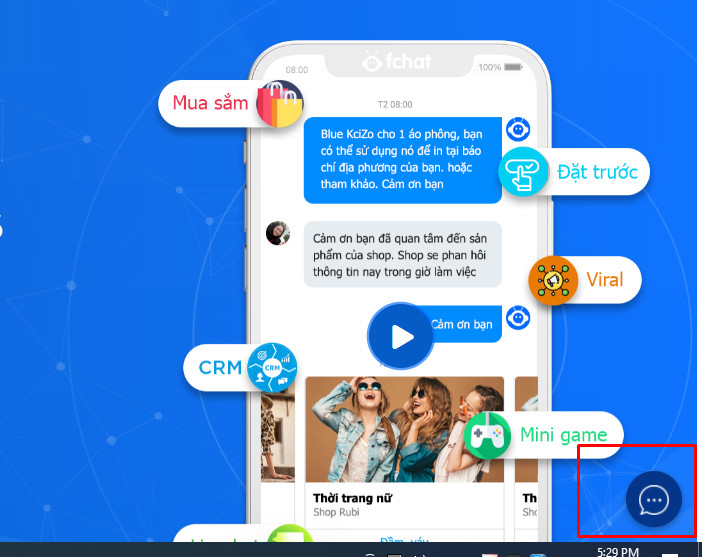 Next, you go back to the sections: Settings, Display, Text, Contact Channels ....to install more chat buttons on the Website. As follows here: https://fchat.co/help/Webchat
Creating a chatbot website is extremely simple. You can completely use chatbots for free from many chatbot service providers like Fchat. Hope you will gain useful knowledge about online chatbot to easily use and apply in your business.