Conversational commerce is gradually bringing familiar contexts and personalization on messaging apps, transforming the customer experience by making it more convenient for both businesses and customers. Because customers use online platforms such as Facebook and Instagram to message store owners directly to ask for information about products and services. Therefore, online chatbot was born to increase sales conversion of businesses on this platform. In which, Chatbot instagram emerged as an effective sales support tool for brands.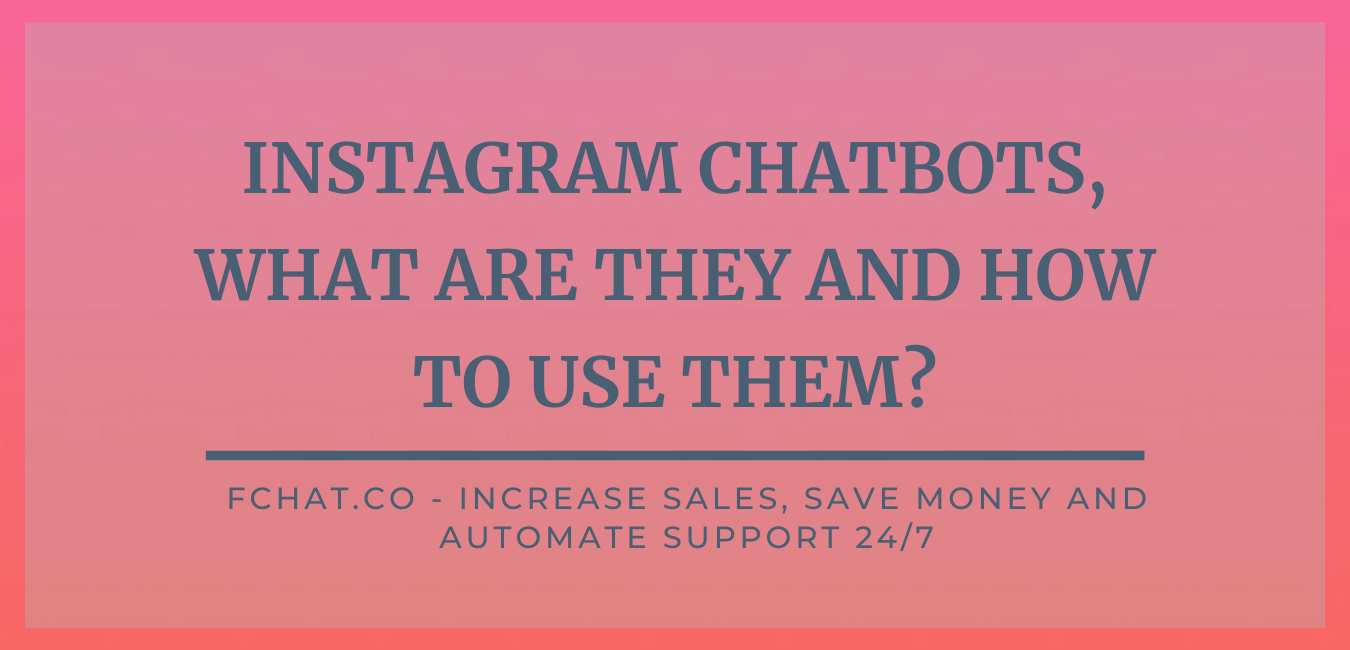 What is an Instagram chatbot?
Chatbot is an automated chat partner. It makes human-computer conversation easier. So what is an Instagram chatbot? It is an automated chat partner on Instagram Direct. Normally, you chat with another person on Instagram, but with a chatbot, you are not talking to a real person but to a computer.
Regarding the field of chatbots, there are countless areas that can be used such as customer service (help desks), health and well-being, e-commerce, education, chat, job interviews, recommendations, emotional and social support, work and productivity, search, human resources, arts, map orientation, online communities, charity, finance, safety critical environments, group discussion and many other areas.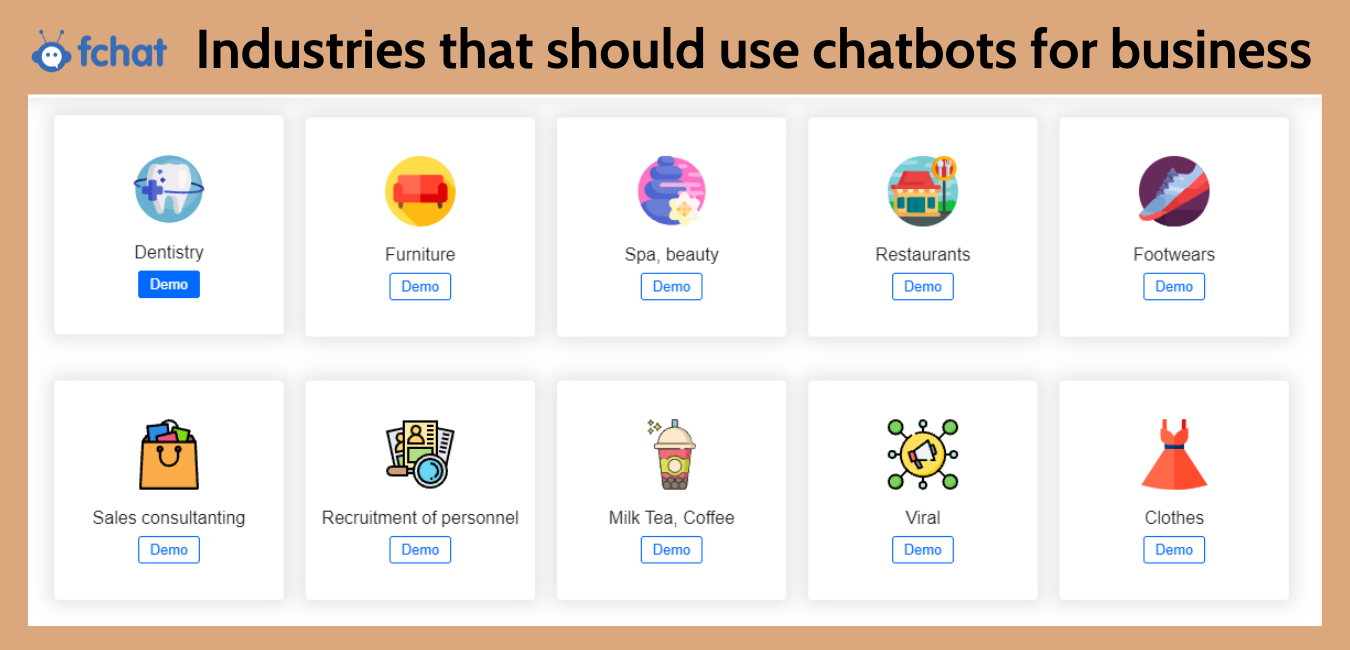 >>> See more: WHICH BUSINESS SHOULD USE CHATBOTS?
Why should brands use an Instagram chatbot?
Instagram has 1 billion monthly active users. And 500 million users are using Instagram stories every day. One of the good aspects of Instagram is that most of the young people use it. 71% of the one billion users are under the age of 35. Besides, 50% of Instagram users follow at least one company, so more branding activities are needed. One of the most important reasons why you should use Instagram is this: 80% of Instagram users decide whether to purchase a product or service on this platform. That's why you should use Instagram.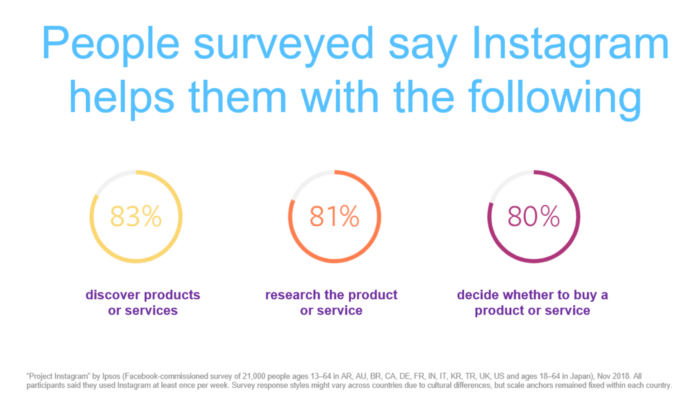 And it would be great if you had a chatbot on Instagram, because people can message you whenever they want. You will use that opportunity to deliver a better customer experience and increase your sales. If you've ever interacted with messenger marketing tools (aka chatbots) on a Facebook page, bots for Instagram are essentially the same thing. HOWEVER, there are currently some limitations on Instagram compared to Facebook such as the fact that you can't randomly message people whenever you want. Even so, Chatbot is still an automated response tool that will send specific messages via direct message to users, based on the input they provide. It can be a single word or a common phrase that will trigger an automatic response from the bot when you send it via DM(Direct Message). It can be very helpful in providing quick answers to your customers when they have a simple question or providing them with specific information based on their needs.
For example, someone might want to know your business hours or address. Or maybe someone wants to check the status of an order. Or a potential customer might want a product information sheet or have a question about a specific product. You can easily set it up in autoresponders to generate the exact answer a person is looking for.
>>> See more: HOW TO CREATE A CHATBOT FOR INSTAGRAM

Chatbots are going to transform how you use Instagram the platform
You've already seen a number of reasons why a chatbot would be useful to you on Instagram like it saves time and makes it easy to perform customer care services. However, Instagram is now built in a way that chatbots will improve your ability and opportunity to communicate with your customers, making it easier and more efficient to sell on the platform.
Normally, keeping the affiliate link in the bio is mandatory for brands because it is the only way customers can access your Web site. That's why affiliate traffic on Instagram is so important. But with Chatbot Instagram, sending affiliate links to customers is extremely simple. By using the bot tool, you will be able to move your customers from a comment of a post to a DM. Depending on how you build the script, you should be able to send them a link or request their email (which you can collect through the integration) immediately before providing the link or asking a question. to claim the link they want or whatever. You're very excited, aren't you? I told you it will change the way you use Instagram!
Also, you must be prepared to build and manage chatbot scenarios. For example, do you want people to sign up for your newsletter, campaign, webinar, or event? You can completely send them directly to the registration page, or you can even build the registration steps into the chatbot. You can send people a free PDF guide or guide after they give you their email address. There are many creative ways you can use chatbots to serve your needs.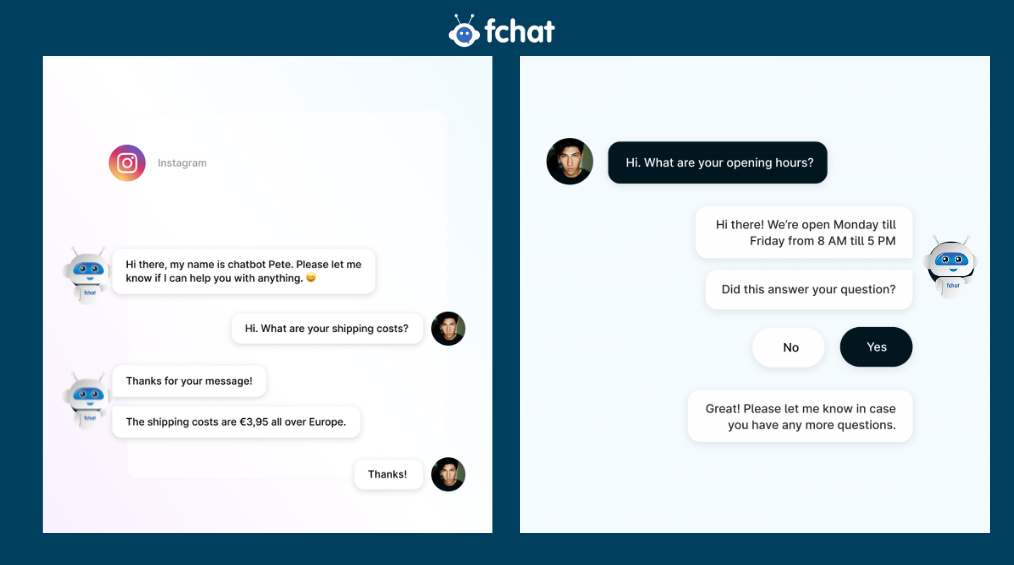 Some of the benefits of Instagram Chatbot that you need to know:
Social listening - You can program the chatbot to respond with a message after a customer comments or mentions you in any post. Also, if you're running a giveaway, the chatbot can automatically give everyone who DMs your page a reminder about the program.
Campaign tracking - You can use chatbots to manage and track your sales campaigns to increase efficiency. You can track the number of giveaways, the number of coupon code requests, and email subscriptions or event registrations. The bot will allow you to manage and track all conversations so you can determine which campaigns are most effective for your brand.
Strengthen your ads - Chatbots can also integrate with ads. Ads can be associated with conversations and open conversations automatically. Similar to all organic content, you can run ads for any content and combine with chatbot to automatically collect email addresses, get some information or give customers the items they requested.
The good news is that from August 16, 2021 - All Instagram business accounts can create chatbots! You can create a test account to test the features of Instagram automation here!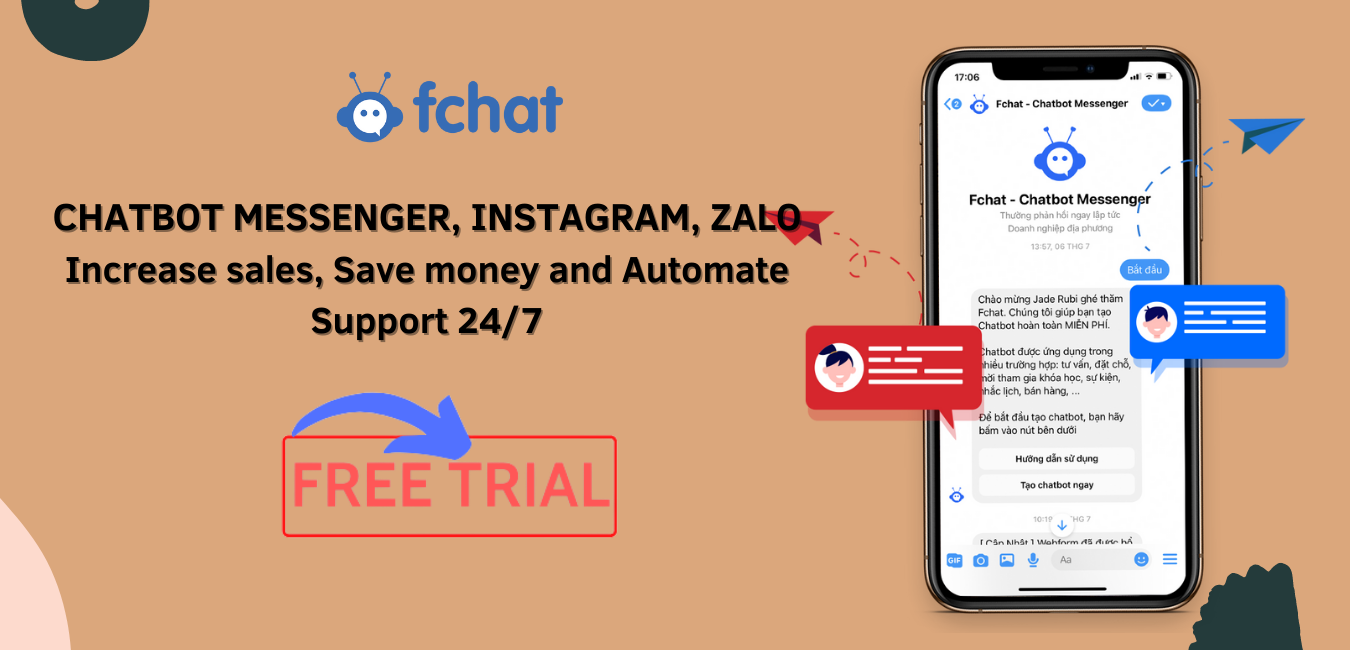 How to Create an Instagram Chatbot
There are many Free chatbots on the market that you can refer to to try. And Fchat.co is one of the chatbots you can start trying for free right away. Fchat is a chatbot service that includes all the features you need for a successful business. The simple chatbot creation process makes it easy for anyone to create and build their own Instagram chatbot. You can completely connect and use fchat chatbot by following the steps below: https://fchat.co/help/instagram
Chatbots are gradually becoming an effective tool for brands' business activities. Especially on a billion-user platform like Instagram, the application of chatbot is definitely necessary for every business. You can completely connect and experience the free trial of Fchat chatbot to see its outstanding performance on the Instagram platform. Good luck!