Creating a Facebook chatbot is a way to help you interact directly with users automatically. To create your own Facebook chatbot, you don't need to have too many coding skills. The only thing you need to do is set up a page for the Facebook messenger chatbot to run on. The following article will help you create your own free Facebook chatbot in just 3 easy steps.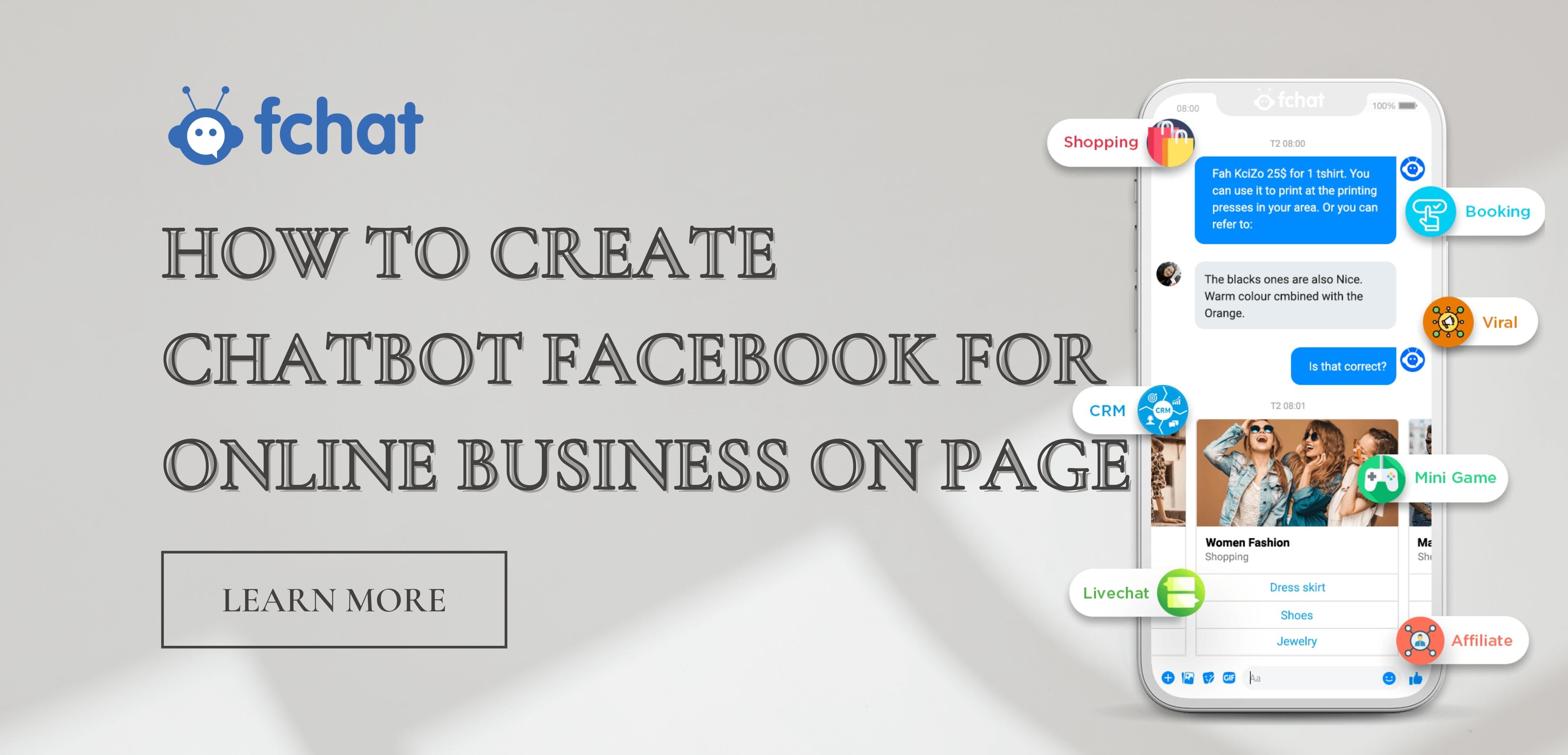 What is Facebook Chatbot?
Facebook Chatbot (also known as Facebook Chat Box or Facebook Bot) is a small program that works inside another big messaging application, in this case, Chatbot Facebook messenger. Once installed, the Facebook Chatbot can automatically interact with users, allowing website visitors to access a range of different services.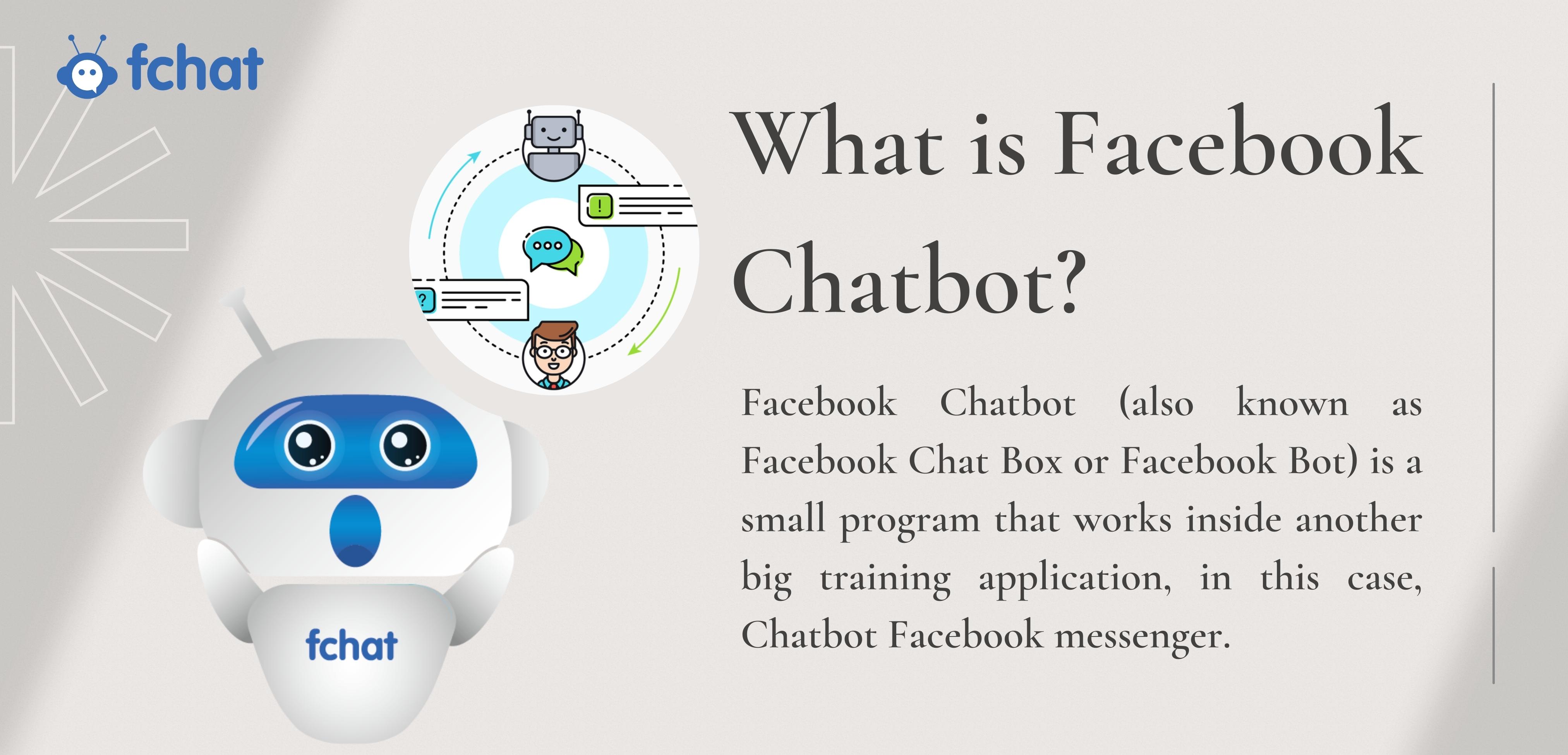 While you may not know what a Chatbot means and how it works before, you've probably had some interactions with it online. From chat programs designed to improve customer service to chatbots that answer frequently asked questions or recommend products, these little snippets of code are ubiquitous these days on the Internet. Most companies use chatbots to improve profits and better customer care services.
>>> You might need: WHAT IS CHATBOT? WHY ARE CHATBOTS IMPORTANT?

Benefits of Facebook chatbot
The purpose and scope of use of the Facebook Chatbot will be decided based on the needs and qualifications of the creator. It is commonly used in customer service and is programmed to recognize and provide answers to highly sought-after questions or requests.
Facebook Chatbots can also be used in marketing strategies to support employees and increase their productivity throughout their work. From recommending new products based on past purchases to making product recommendations based on user searches, this is a really useful marketing tool for companies, whether on a large or small scale.
>>> More detail: 10 AWESOME CHATBOT BENEFITS FOR YOUR BUSINESS
One of the best things about the Facebook messenger chatbot is that it is so perfect that many times users don't realize that they are talking to a machine. It can answer questions, suggest products, and suggest solutions to customers' problems. This is also the reason why chatbots for Facebook pages is becoming more and more popular and widely used in all fields.
>>> Fchat chatbot - Consulting chatbot software, automatically closing orders according to scripts for all industries, helping businesses increase 200% of revenue, save 50% of costs.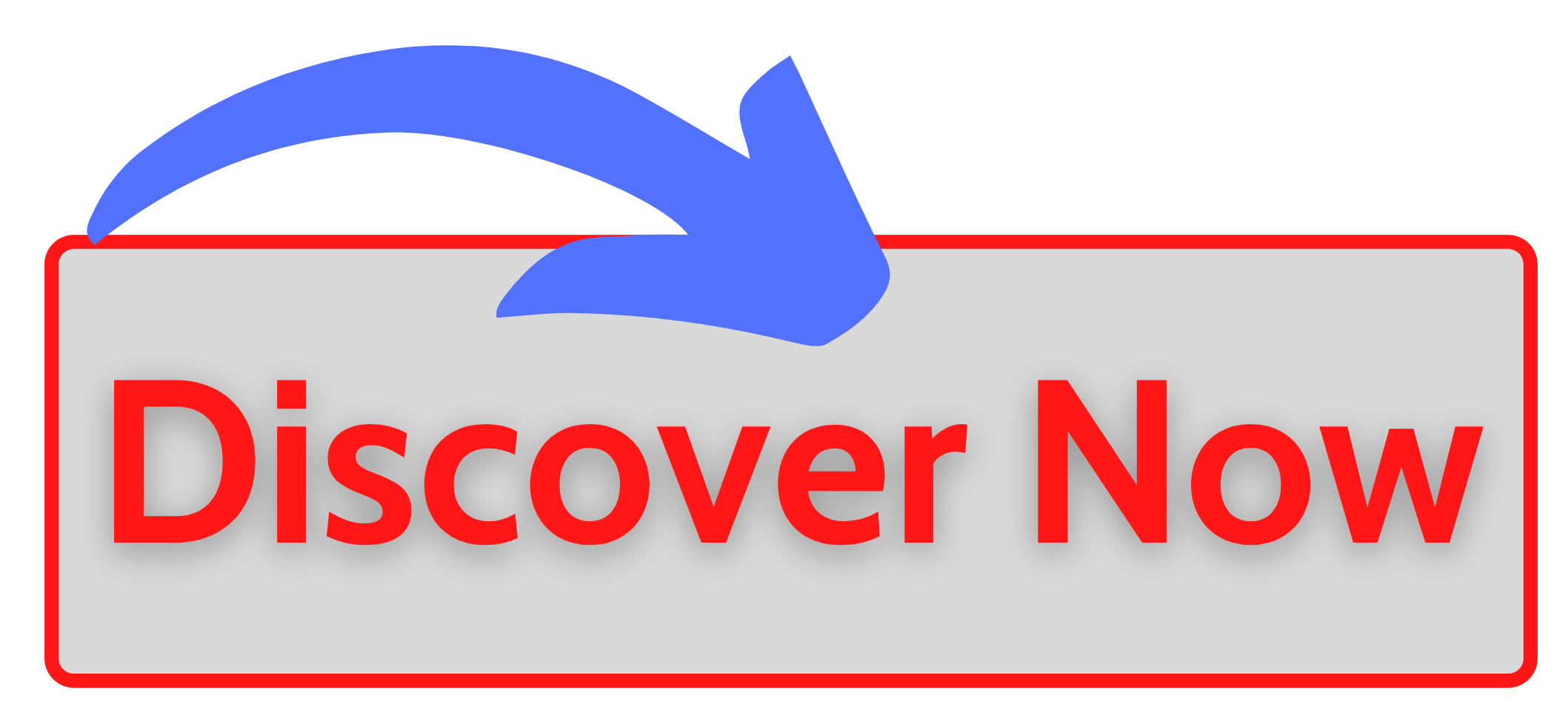 3 Steps to create Facebook Messenger Chatbot with Fchat chatbot
As mentioned above, creating your own Facebook chatbot is extremely simple. It requires very little skills but brings a lot of great benefits to businesses. Here are the basic steps to guide you on how to create your own effective Facebook chatbot.
Step 1: Sign up for a free Fchat account via your personal Facebook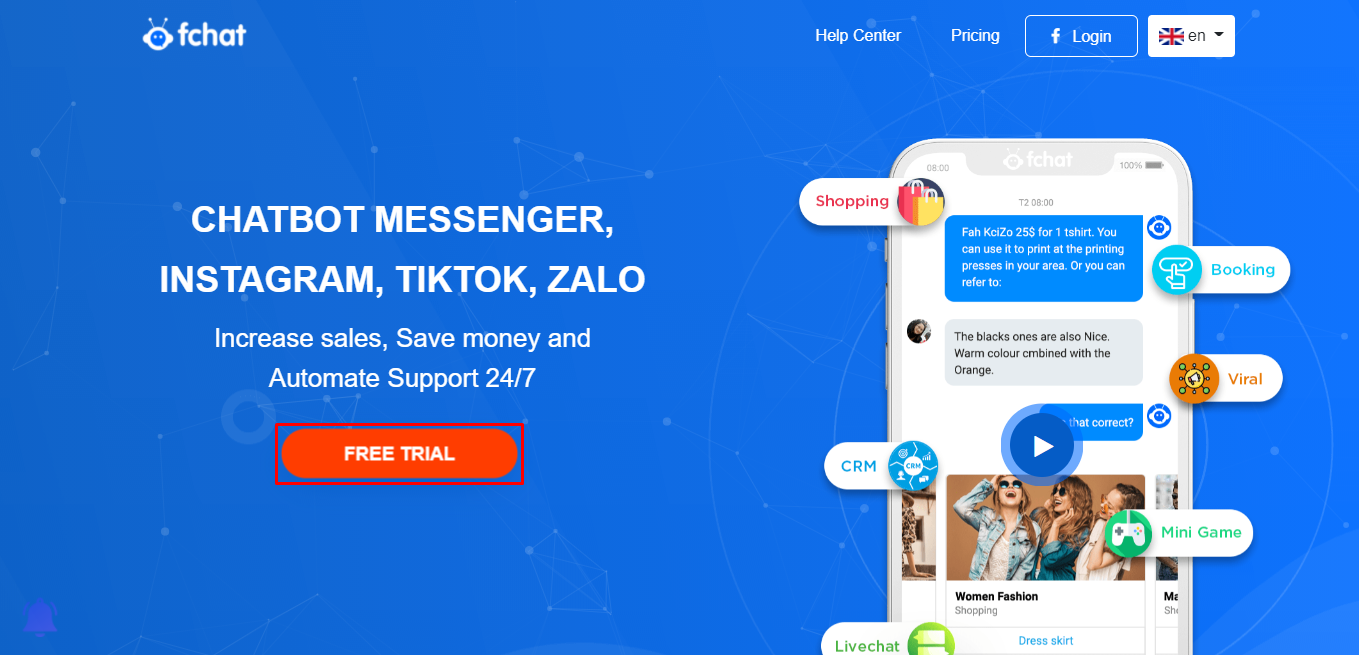 Fill in the account registration information, click "SAVE AND START NOW"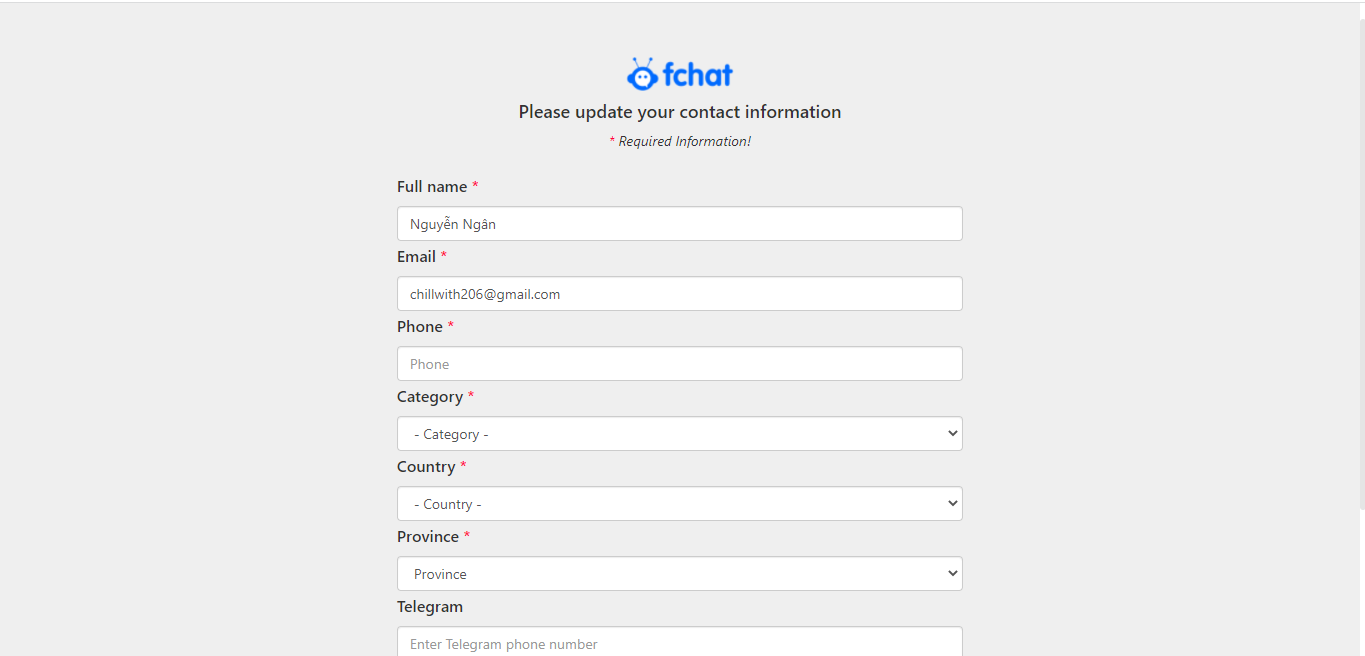 Continue to connect your Pages with Fchat to start using the features of the Facebook chatbot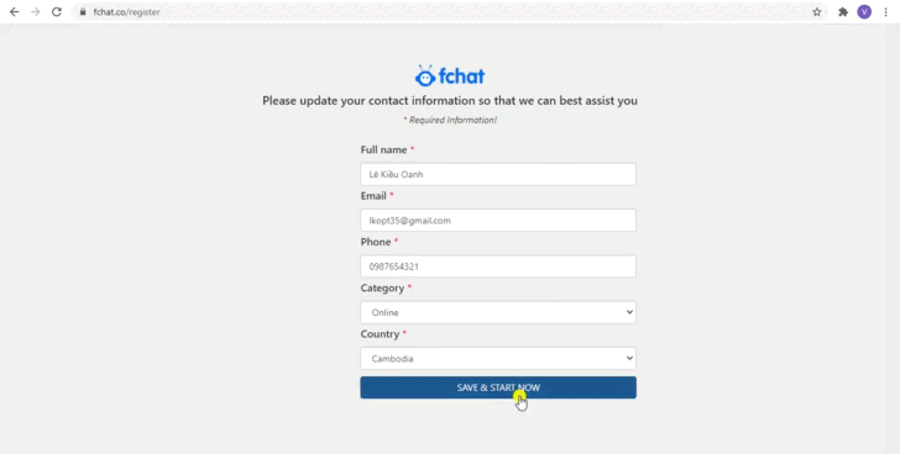 Step 2: Install "Welcome Message" - The message welcoming first-time visitors to the fanpage
Welcome Message allows pages to automatically reply to customers' first inboxes. Customers who click "Get started" will receive the content you set up in Welcome Message.
To install Welcome Message, in the Dashboard screen, click on the page name or page avatar to adjust.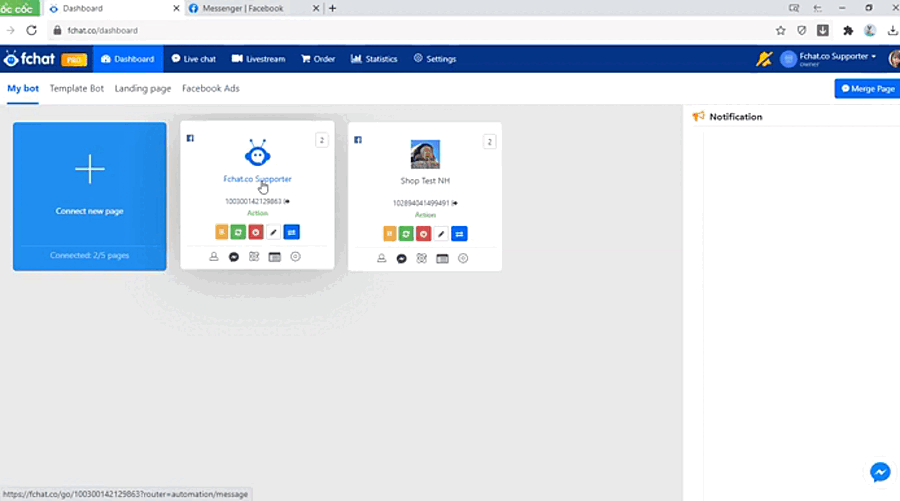 The Message window appears as follows: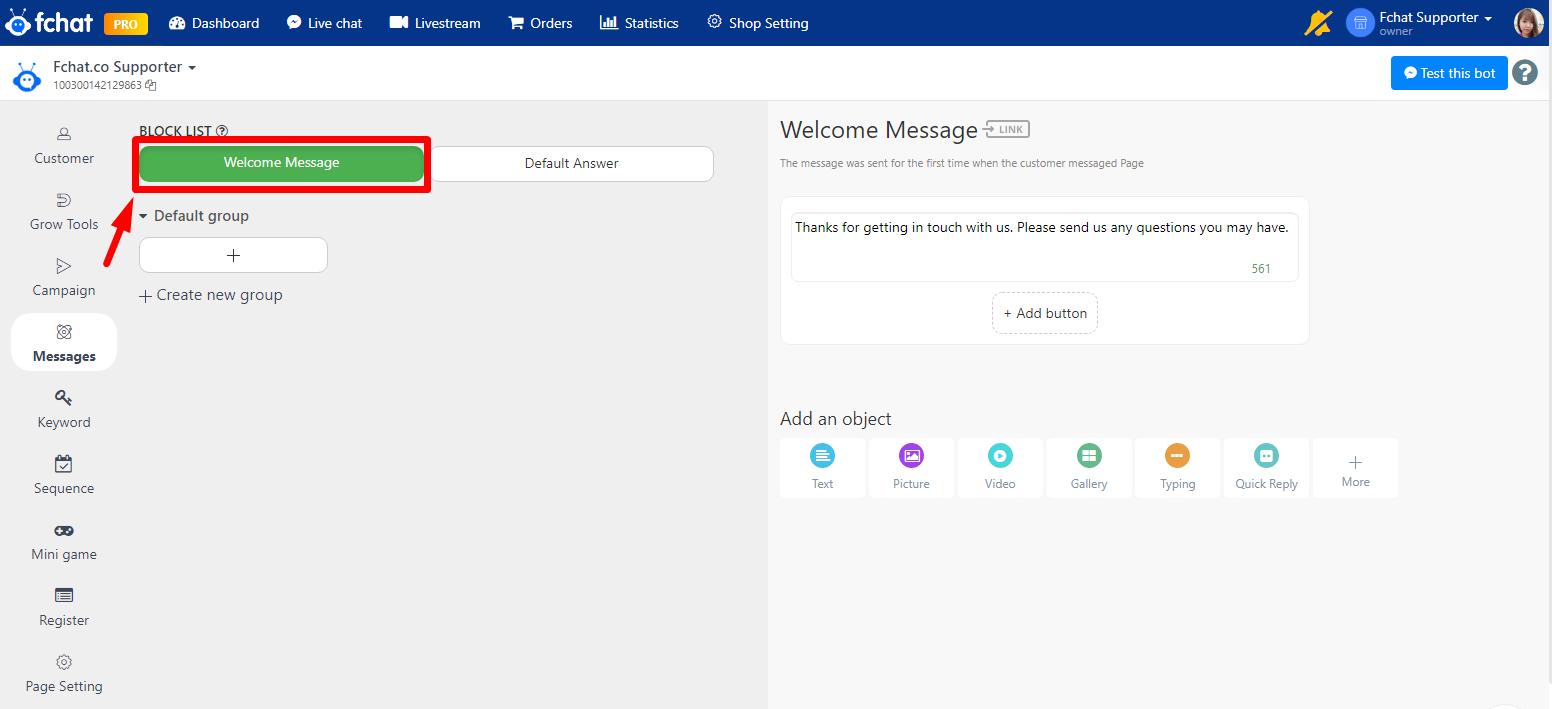 Here, you can edit pre-installed Welcome Message messages, add "Buttons" and other objects (click more in the lower right corner of the screen).
Step 3: Access Livechat to manage customer comments and inbox
To manage customer Comments and Inbox content from all pages in the current Shop, click on the LiveChat section to get started.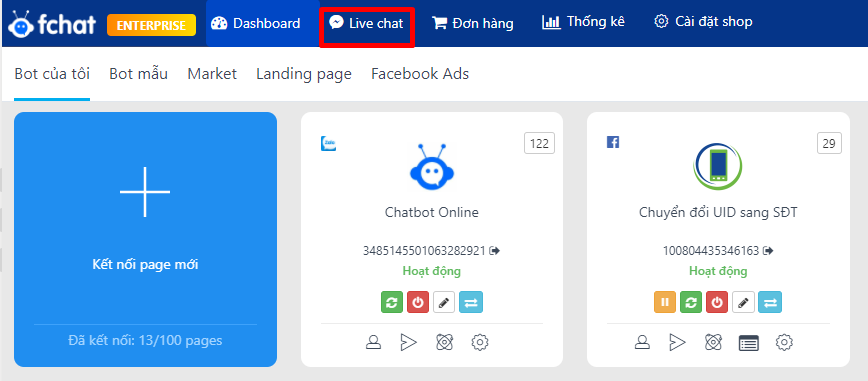 Above are 3 simple steps for you to create a Facebook chatbot for your Page when doing business online. You can see details on how to create an effective Facebook messenger chatbot here!
Fchat chatbot - The solution to creating Free Facebook chatbot that automatically sends professional messages
Fchat is a service, built and developed for many years, that helps you create a professional and effective Facebook chatbot that automatically sends messages. With many years of experience and long-term contact with many customer groups, Fchat receives a certain amount of interaction and trust from major partners. The unlimited features that Fchat brings will surprise you because no other unit has it and especially, it's completely free.
Has a huge amount of user storage.

Responds to comments and messages automatically.

Automatically assigns customers to support staff.

Integrates chatbot to a website and some other social networking sites.

Implements promotional campaigns, discounts and minigames.
In particular, Fchat brings effective solutions for your chatbot:
Saves more than 50% of live chat time.

Sends mass messages quickly and easily.

Replies, hides, likes comments automatically on fanpage posts.

Has instructions for replying to messages by keywords.
It can be said that Fchat is an extremely effective and optimal automated chatbot creation solution that you should choose for your business. Because the features and benefits it brings are undeniable.
Creating your own Facebook chatbot has never been too difficult for you because to do the above, you do not need to have too many skills or knowledge about creating bots. If you are not confident about your skills or qualifications, then Fchat is the optimal and best choice to help you create a Facebook chatbot that satisfies all your requirements and brings certain economic benefits to businesses using it.