Chatbot is currently an extremely effective tool to help individuals and businesses take care of customers effectively, thereby increasing the sales closing ratio and bringing high revenue efficiency. Therefore, creating an effective fanpage chatbot is an issue that many people are interested in today. Join Fchat to see detailed instructions on how to create a simple and effective chatbot in the article below.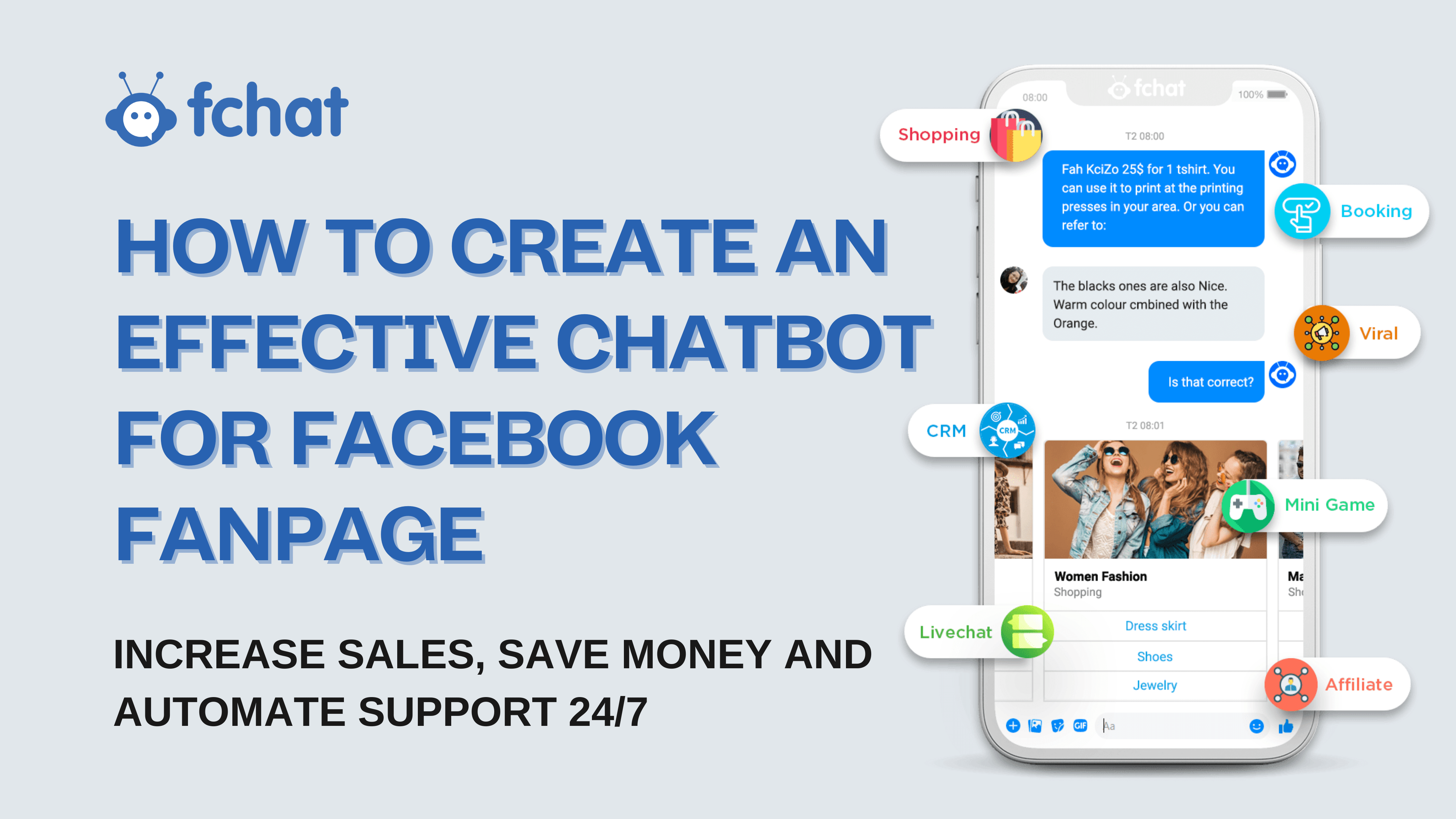 What is Facebook Chatbot?
Facebook Chatbot (also known as Facebook Chat Box or Facebook Bot) is a small program that works inside another big messaging application, in this case, Chatbot Facebook messenger. Once installed, the Facebook Chatbot can automatically interact with users, allowing website visitors to access a range of different services.
While you may not know what a Chatbot means and how it works before, you've probably had some interactions with it online. From chat programs designed to improve customer service to chatbots that answer frequently asked questions or recommend products, these little snippets of code are ubiquitous these days on the Internet. Most companies use chatbots to improve profits and better customer care services.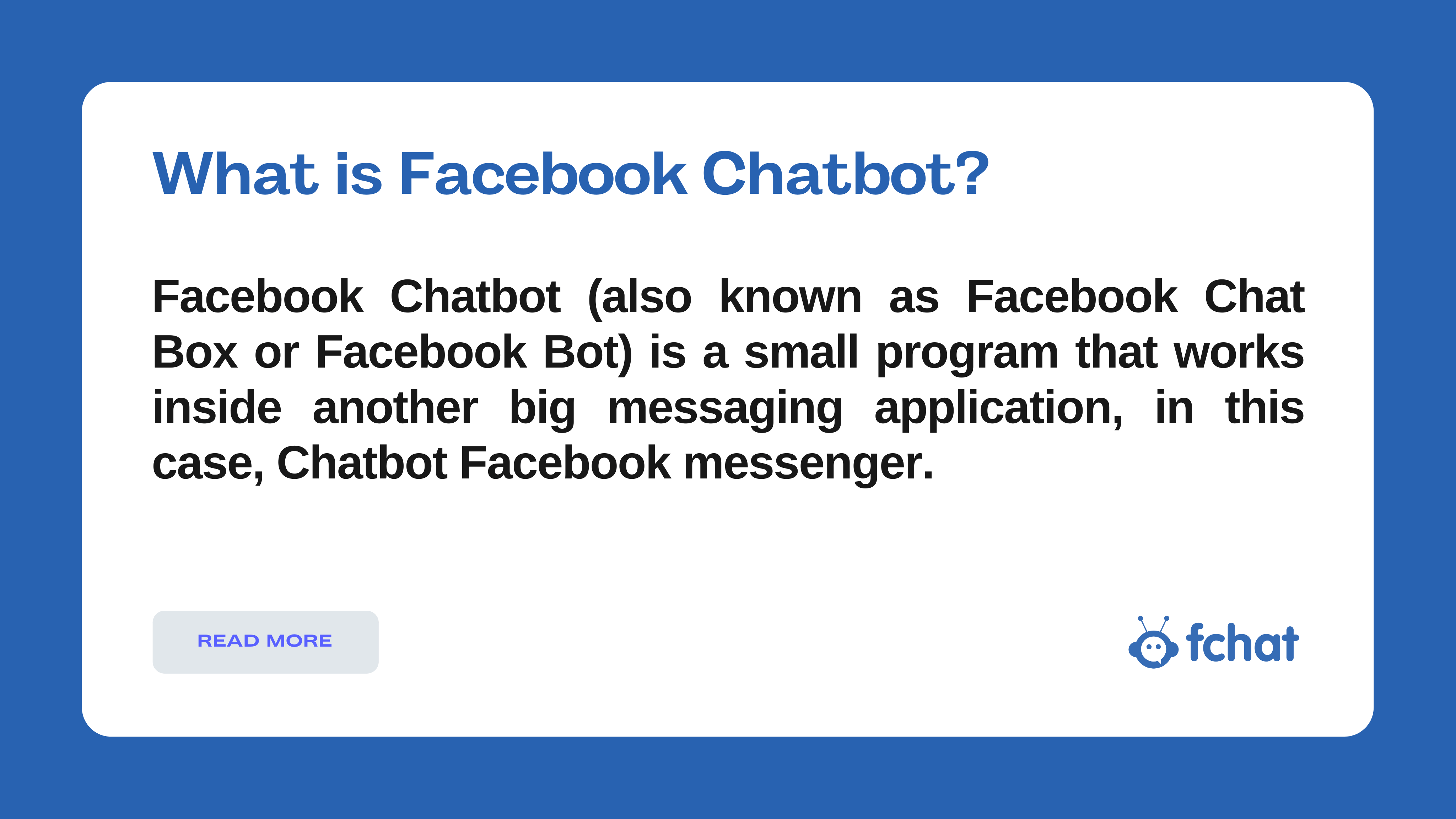 Instructions for creating a simple and effective Facebook page chatbot on computers
Fchat will start with instructions on how to create a chatbot for your fanpage on a computer. Installing this tool on your computer is not difficult, you just need to follow these 8 steps:
Step 1: Log in to Facebook -> Create Page

Step 2: Access the link https://developers.facebook.com/ -> Select 'My Apps' -> At Facebook Developer interface, click 'Create app' -> New interface is displayed

Step 3: Enter your desired name -> select 'Generate App ID' -> Reconfirm the 'captcha' code -> Select 'Send' -> A new interface is displayed

Step 4: Go to 'Messenger' -> Select 'Settings' -> Go to 'Access Tokens' -> Select 'Add or remove pages' -> A new dialog box appears -> Select 'Continue as. ..' -> Click, select a page, point to the fanpage to create the chatbot -> select 'Next' -> Some information about the terms appears -> Select 'Done' -> click '.

Step 5: Open a new browser -> visit

https://fchat.co/

-> Select 'LOGIN' -> Create a free account with a personal Facebook account-> select 'Continue as... ' -> select 'OK' -> Dashboard interface -> Select Connect Fanpage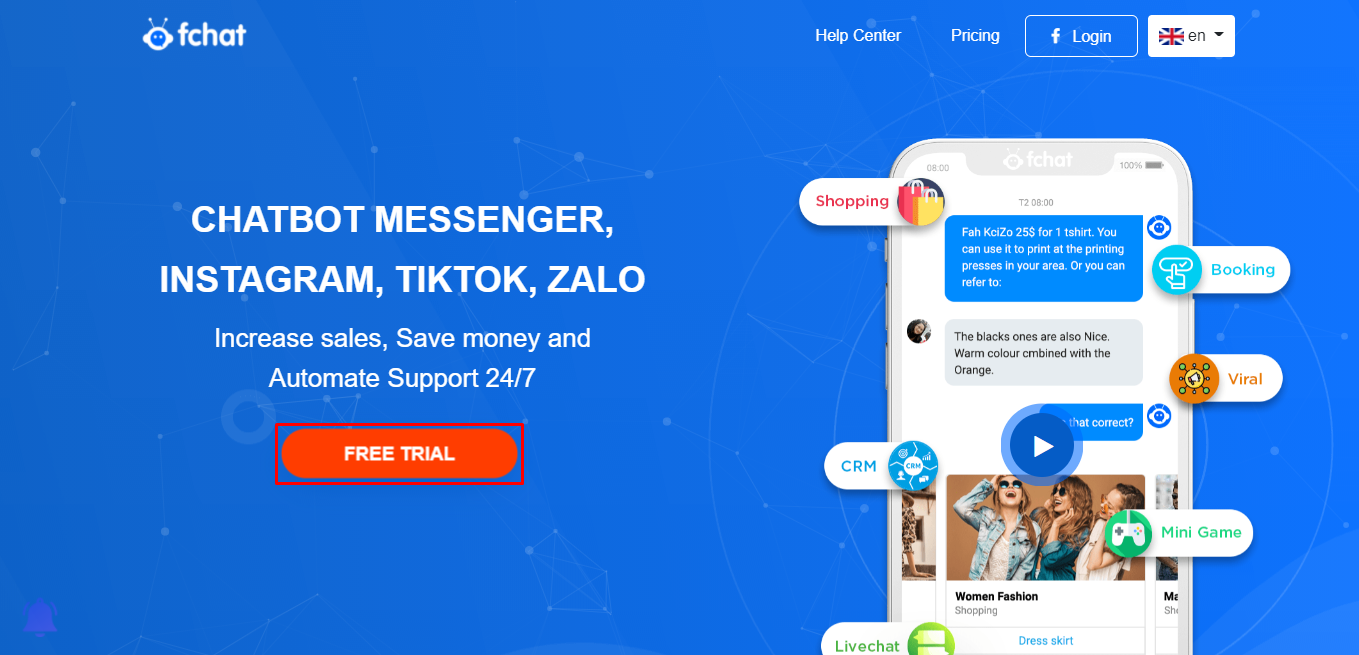 Step 6: The list of pages you manage appears -> Select 'Connect' at the pages where you need to create a chatbot

Step 7: Access the message section of the Page to set up the chatbot introduction; The first message displayed when the user talks to the chatbot and the message displayed when the bot does not understand the question are at the "Welcome Message" and "Default Answer" sections.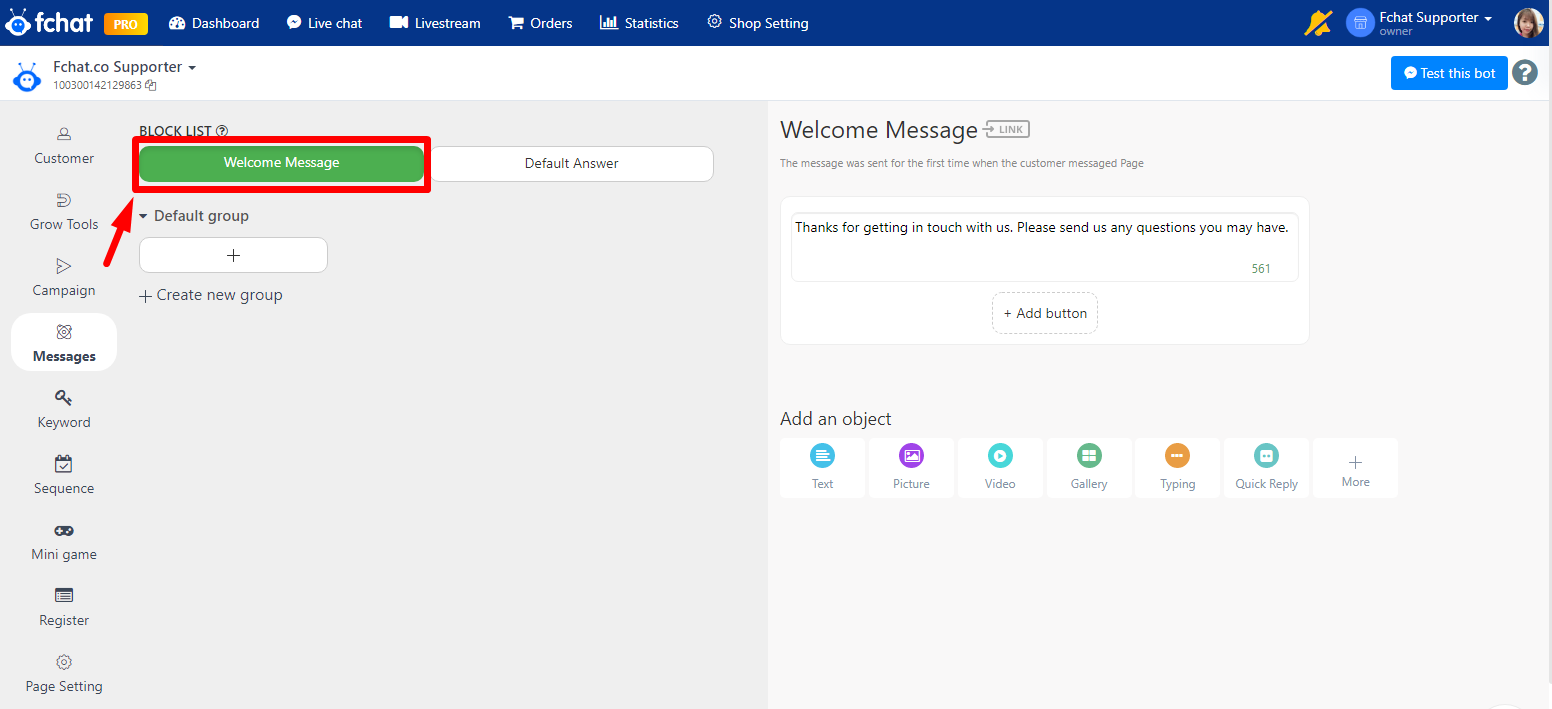 Step 8: "Update completion" notification -> Click "Test this bot" to preview the chatbot's flow.
A few notes for creating a Facebook fanpage chatbot
When creating a chatbot for your fanpage, to prevent possible problems and mistakes, you need to keep a few things in mind. For example, your goals, platforms, content, command buttons that have a leading role, action orientation, etc.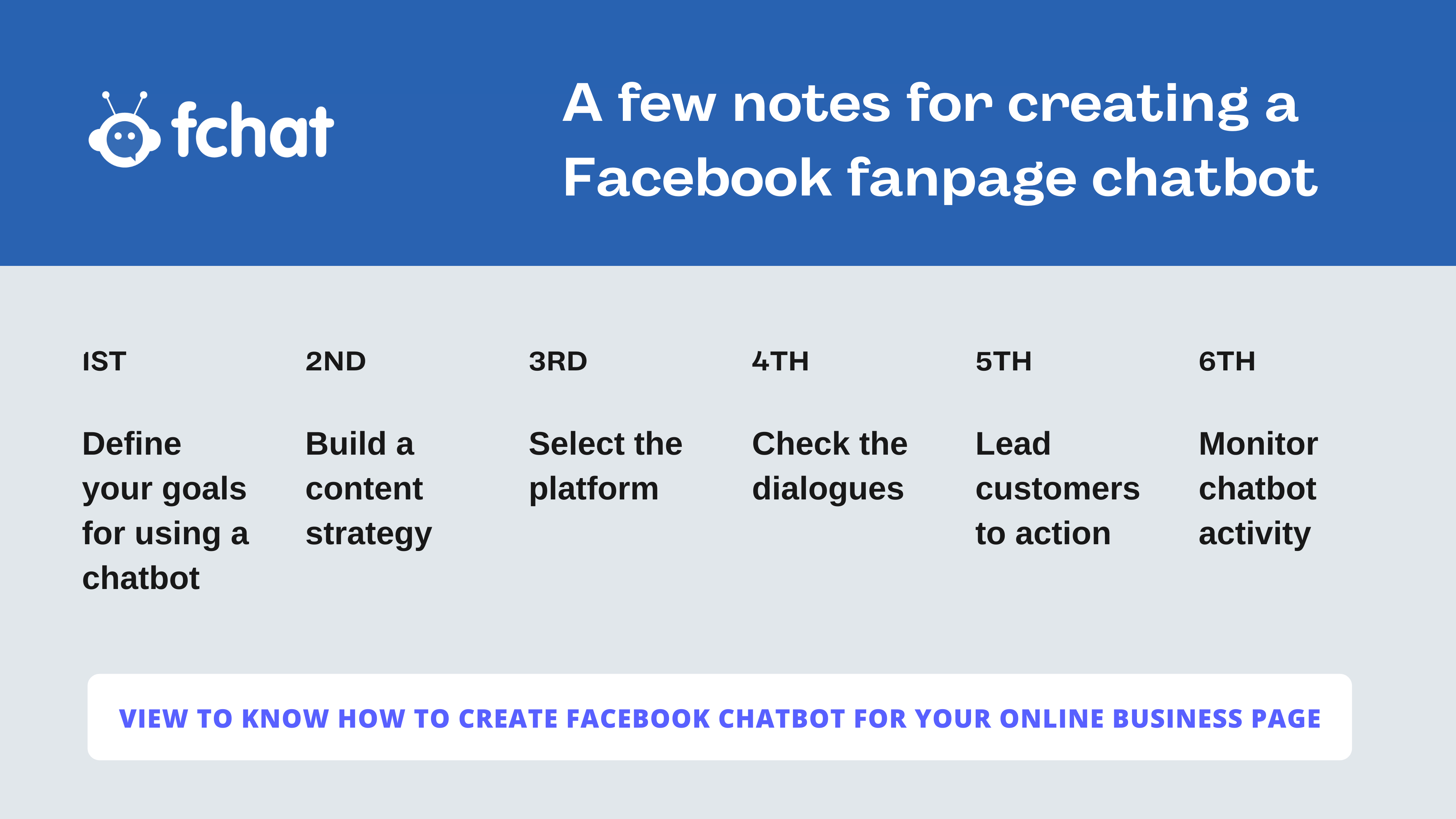 Define your goals for using a chatbot
The first thing you need to keep in mind when creating a Facebook fanpage chatbot is to determine your purpose. This action is directional in building chatbots. Chatbots for product promotion will be completely different from chatbots for customer care or customer conversion.
Defining the goal will help you plan better and more optimal content for the chatbot. Remember to consult the communication and customer care department before creating a Facebook page chatbot.
Build a content strategy
The most important factor for the success of a fanpage chatbot is the content. Once you've chosen the right platform, you need to craft a content strategy as detailed as possible. This content will be used by the bot in the process of interacting with customers.
Select the platform
The second thing you need to pay attention to when creating a Facebook page chatbot is choosing the appropriate platform. Choose the most suitable platform based on users' needs and forms of social networks. The 3 platforms that often need chatbots are business websites, Facebook Messenger and Instagram. Depending on the platform, users also need to adjust and set up the bot accordingly.
Check the dialogues
To avoid errors in the interaction process, you can check the conversations between the bot and the customer. Most chatbot creation platforms for fanpage support preview function, so you can do this easily.
Lead customers to action
The next note in creating a chatbot fanpage is the call-to-action button. The job of the call-to-action button is to encourage customers to take specific actions. It will take customers to specific product categories, urge them to purchase or share feedback, etc. to accomplish the goal mentioned in the first part.
Monitor chatbot activity
Finally, when creating a chatbot page, remember to track its activity. Ensuring that the bot interacts with customers 24/7 will help increase the performance of your fanpage and give customers a professional experience.
If your business is small, creating your own Facebook fanpage chatbot is very simple. But with large fanpages or long-term goals, used in business activities, etc., you should seek the support of units that provide professional chatbots solutions to optimize the functionality of the tool.
Fchat - The solution provider for creating chatbots for automated messages and effective selling processes today with more than 100,000 customers putting their trust in it. Fchat chatbot automatically responds to customer comments and messages, integrates an ecosystem of digital transformation tools such as Website, CRM or Email Marketing...
>>> REGISTER to receive the "BUY 1 GET 1" offer when using Fchat's chatbot software here: