Tourism is currently one of the fastest growing industries today. Chatbot is therefore also widely applied in this industry to boost revenue and increase the competitiveness of businesses. Below, Fchat.co will guide you to create an effective Chatbot for the tourism industry for those who are interested in this issue.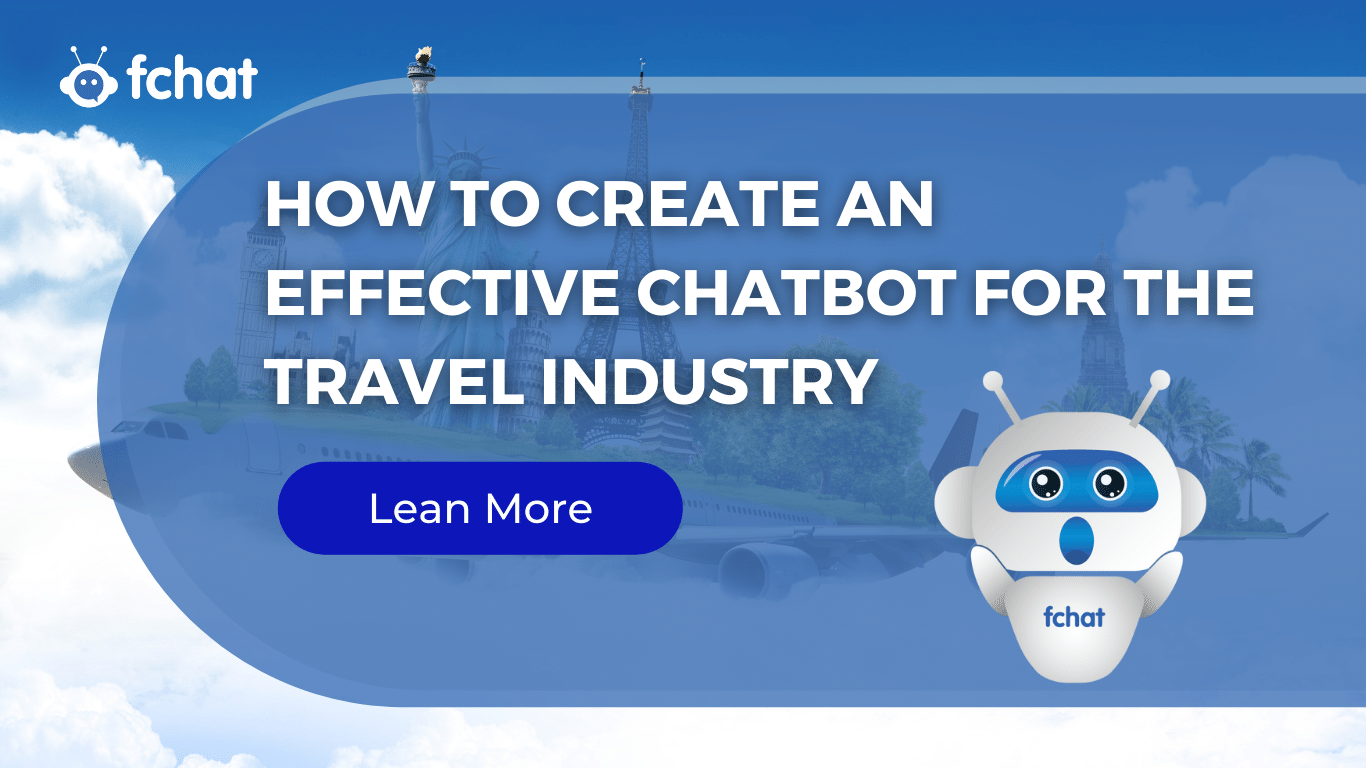 How will the tourism industry change when combined with Chatbot?
Book an appointment and pay online easily
One of the most effective uses of Chatbot when applied in the travel industry is to help businesses easily and quickly book appointments and pay online for customers. This helps you to save maximum human resources and time while ensuring accuracy in these "mechanical" operations.
Fchat - Consulting chatbot software, automatically closing orders according to scenarios for all industries, helping businesses increase 200% of revenue, save 50% of costs.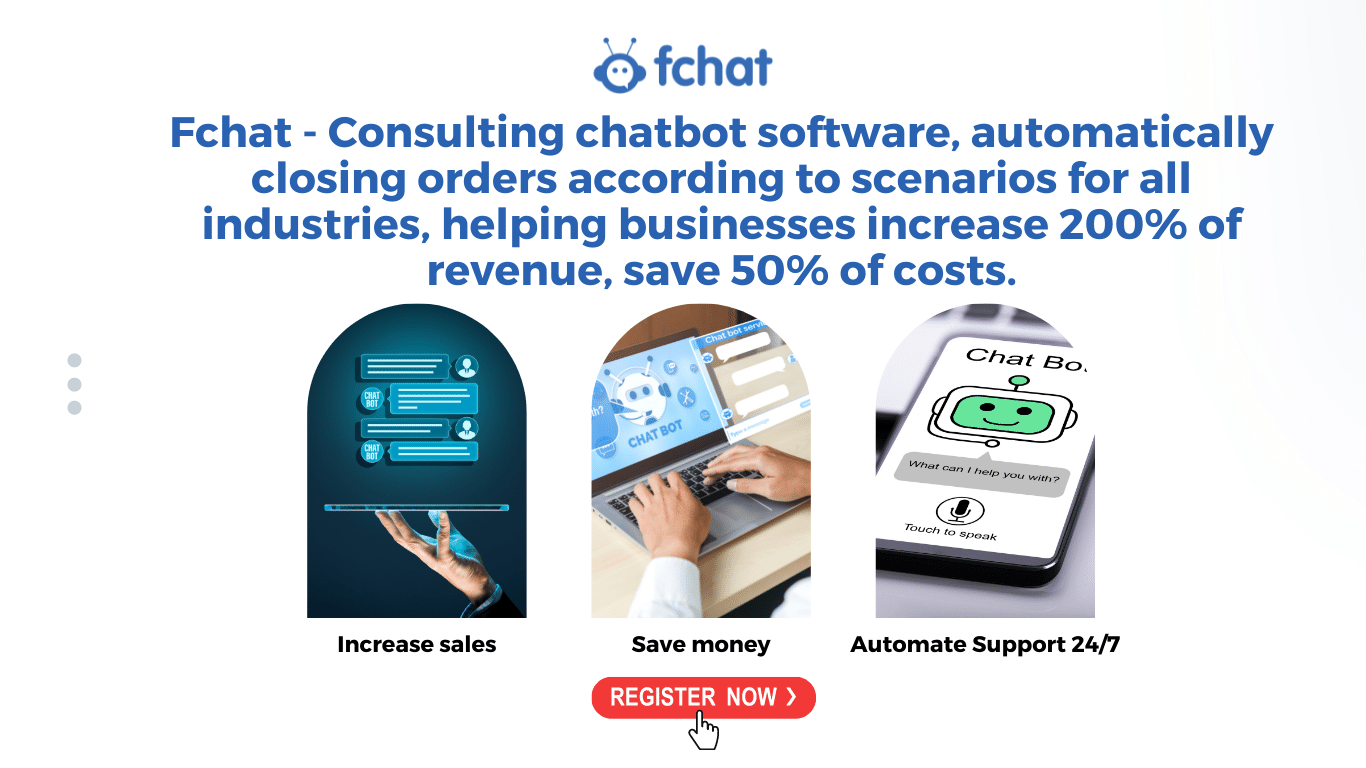 Grow potential traffic
It is undeniable that Facebook is one of the effective marketing channels for tourism. Specifically, the appearance of travel bloggers and fanpages has stimulated the needs of many customers to visit resorts. It is increasingly popular to find information about customers' trips as well as the need to promote tourism of businesses on Facebook.
Accordingly, the application of Chatbot on the Facebook Messenger platform not only helps to reach customers more deeply, but also develops potential traffic for businesses. Searching for information from Facebook through Chatbot will help customers quickly access your website.
24/7 customer care
Creating an effective Chatbot for the travel industry allows you to take care of your customers 24/7 without worrying about being affected or interrupted due to lack of personnel, late nights unable to interact, holidays, Tet...
As a result, your customers will always have basic issues answered quickly and easily without the need for the support of a consultant or waiting for the phone to respond. Especially in cases where it is necessary to rebook air tickets, book/change hotel rooms…
Chatbot shows the ability to handle problems quickly and with fewer errors than real people. Obviously, with common customer care problems, you can set up Chatbots, let them take care of helping in the simplest and most effective way.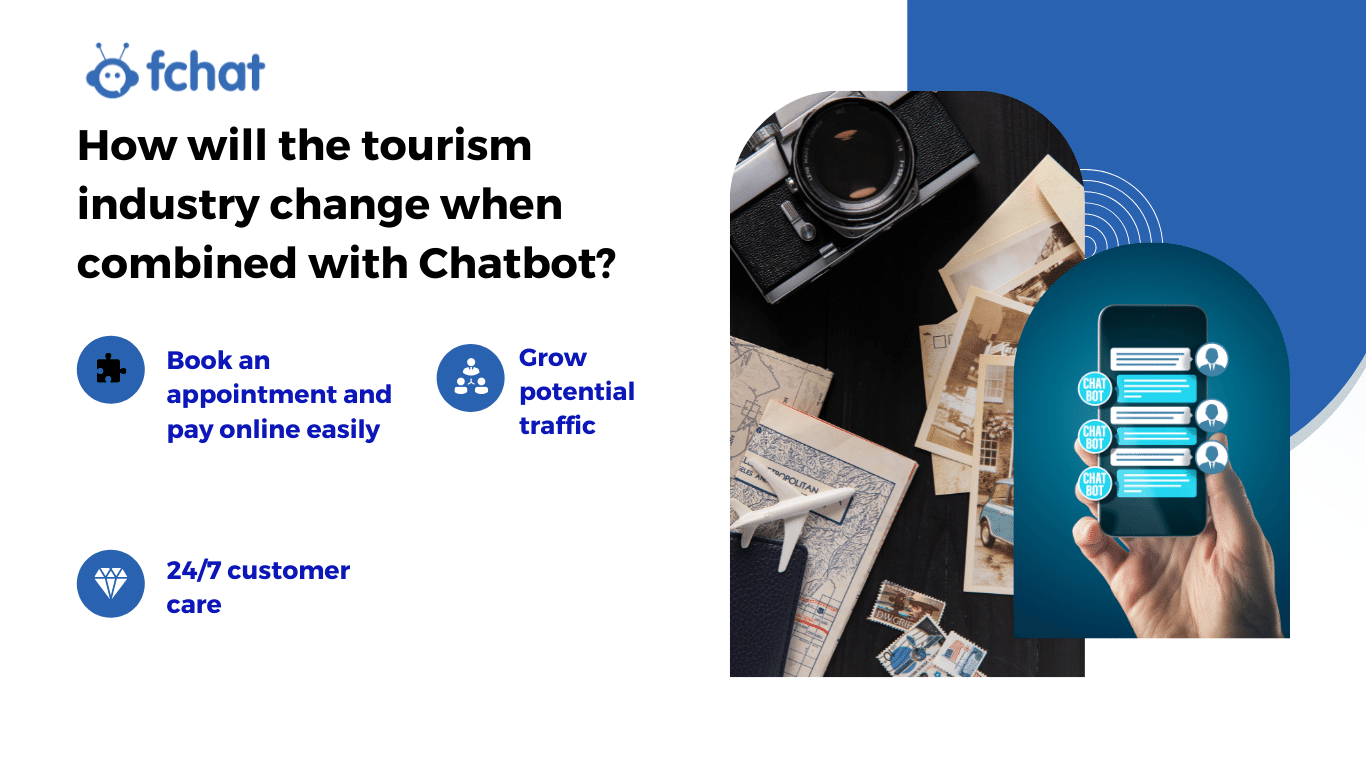 => Maybe you are interested:
How to create an effective Chatbot for the travel industry
Find out the target audience
Just like every other field, to create an effective Chatbot for the travel industry, you should carefully understand who your customers are? What are their concerns? What are the tasks that Chatbot can take care of and support customers?...
>>> This will help you get the most out of your Chatbot application in the travel industry.
Create personality for Chatbot
Chatbots are considered as "virtual employees" of businesses in reaching customers. Therefore, in order to create professionalism and consistency, Chatbot not only requires quality and useful interactive content for customers, but also has to be in sync with the brand of the business.
Accordingly, if the business personality that you are pursuing is thorough and serious, the language that Chatbot uses also needs to carry these characteristics and vice versa.
Engage users from comments
In addition to interacting with customers directly on Messenger, Chatbot also helps you attract more users from interactive comments on facebook. Specifically, for customers who interact with posts on fanpage or comment on important keywords related to products, Chatbot can send them messages.
For example, your Chatbot can send informational messages about your Bali trip to customers who interact with a post about Bali on your fanpage. Or for customers who comment on the topic of travel and resort, Chatbot can send messages to provide them with choices about famous hotels and resorts... From there, it helps to reach customers easily and increase revenue more effectively.
Connect Chatbot with Ads
The trend of Facebook advertising through Messenger is becoming more and more popular and attractive thanks to its privacy advantages, reaching the right customers, high ad click-through rates, which increase the chances of effective conversions.
Using Chatbot allows you to build many different groups of advertising scenarios to reach many different customers at the same time. At the same time, responding, confirming trip bookings, booking tickets, booking rooms, buying tours from customers also becomes easier and less complicated thanks to the automatic reply feature from Chatbot.