A Facebook account with a lot of followers and Likes, you probably won't need to do anything, the posts can also be visible to a lot of people, making the order rate increase significantly. Increasing followers brings so many benefits, so many sellers on Facebook are trying to find ways to increase their Facebook subs quickly and effectively.
So how to increase followers on Facebook? Do you know any ways to increase real followers on Facebook? Let's find out with Fchat in this article.
What is a Facebook Follower?
Sub (short for Subscriber) aka Follower means someone who follows your Facebook account. Your Facebook account when you open the following function will display the number of people following you on your profile and through following, they can see your public posts on the daily message board without having to make friends.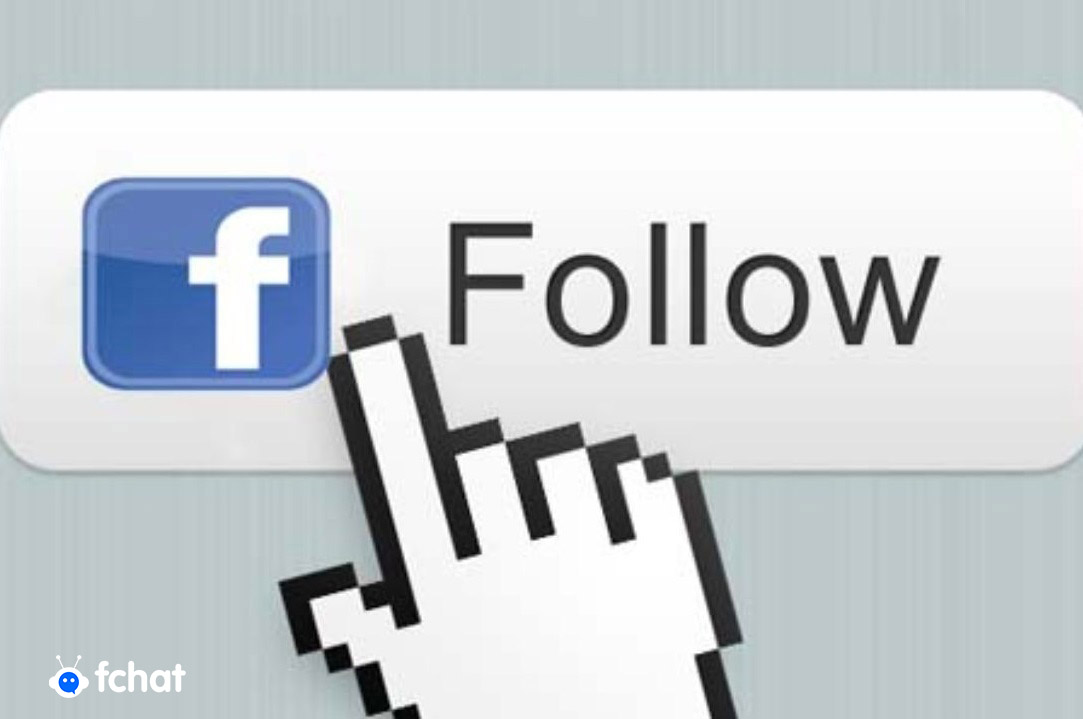 Facebook followers can be real or hacked for the purpose of the user, so sometimes it will give users a bad impression when the number of virtual followers is too much. Facebook followers are currently of two types:
Virtual followers: are people who follow the sub list created by you or use the measurement tool some websites provide. The virtual follower is calculated by the multiplier so it is usually very large and it does not bring useful values.

True Followers: is someone friending you without your consent or they click to follow you. Real Facebook followers help create a one-way interaction between followers and followers. Knowing how to increase real followers on Facebook will bring many benefits if you are a salesperson and a business.
Benefits of increasing followers on Facebook
Increasing followers on Facebook brings a lot of benefits to users, especially those who are doing business on this social network. Specifically, increasing followers will bring users the following benefits:
For those who do online business: selling clothes online, online gadgets, or providing online recharge services... The increase in Facebook followers will increase the chances of reaching potential customers. . This helps their business succeed and attracts many customers interested in their products, increasing the rate of closing orders.

For celebrities: increasing followers on Facebook will help them gain new fans, giving them the opportunity to earn more money by posting ads. This is considered an effective way to build celebrity images and is being paid attention today.

For regular Facebook users: Increasing followers on Facebook is a way for you to make new friends, interact and chat with many people.
How to increase real followers on Facebook
Currently there are many ways for you to increase followers on Facebook, but how to be effective and that must be real Subs, not everyone can do it. Below we will share with you some ways to increase followers on Facebook you can refer to to apply yourself such as:
Open Facebook's public function
There are many Facebook users who do not know or do not pay attention to this function. If you want to increase your followers on Facebook in the most natural way, the first thing we recommend you to do is to make Facebook public so that anyone can follow you. This is considered an important step in how to increase followers on Facebook that you cannot ignore.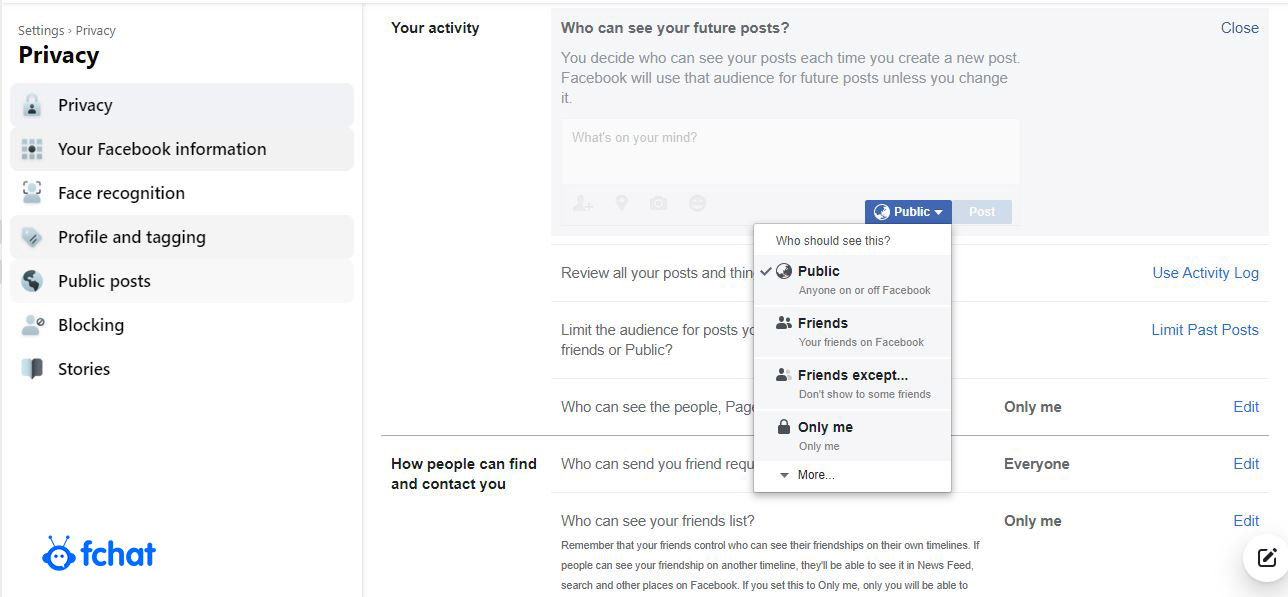 Post articles with attractive, quality content, images, and videos
Articles with new, attractive, trending content along with sharp images will get more attention and that's also an effective way to increase followers on Facebook. Because images and videos are things that easily convey information and attract the attention and attention of many people.
You can also share content such as: photos, funny videos, poems, ebooks or interesting excerpts, .. on your Facebook, combined with tagging friends. This way you will reach more people and increase Subs naturally. If you can create viral content or videos from the product itself, it is a great success.
Use hashtags
A hashtag is a word or series of contiguous characters placed after the hash sign (#) that people use on social networks. Hashtags will make the content of your posts easily accessible to people with similar interests, even if they don't follow or already like your page.
You can still use hashtags in normal posts to increase your real followers on Facebook. However, to achieve the best effect, you must choose the following hashtag to match the post content.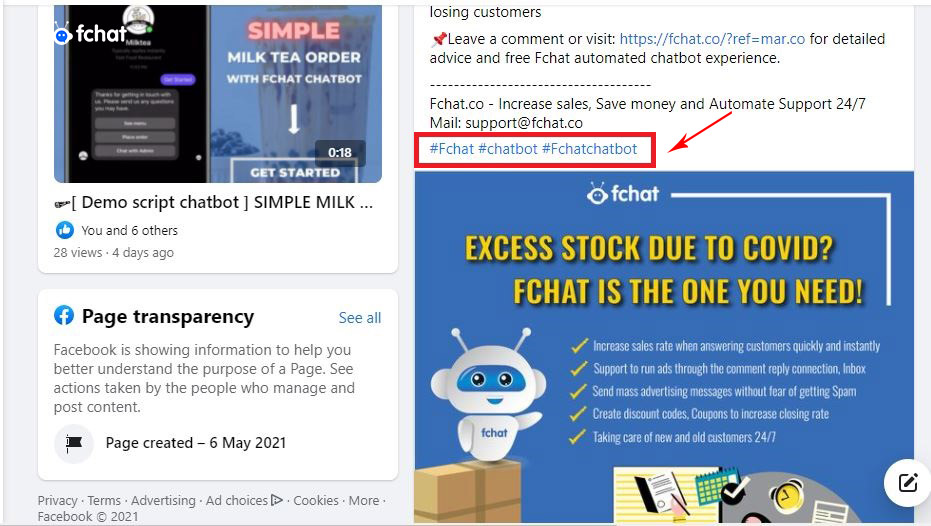 For example, if you post products about kitchen appliances, you can use directly related hashtags like: #blender, #dishwasher, #coffeemaker…
Join Fanpage, Community Group
Participating in Fanpages, community groups and then sharing and promoting your personal page, good writing is also an effective way to increase Facebook followers today you should not ignore. These activities will help your Facebook appear more widely and popularly and attract the attention and followers of other Facebook users.
Join the list to increase Facebook subs
This is considered a fast, safe and completely real way to increase subs that is being applied by many Facebook users. To do this, you just need to follow a list of users on Facebook that they call "List Sub" that has a few thousand to several tens of thousands of different accounts. Then you just need to notify the owner of the list and then… wait, only 24 - 48 hours later you will have a huge number of followers (more than 1000 followers).
Note: when you click to follow "List sub", it means that you have agreed to follow all members in that list.
Organize promotions, minigames
For business and sales people, this is considered a very effective way to increase followers on Facebook and attract the attention of many people. To be able to implement these programs most effectively, you need to note the following points:
You need to find out what your customers are interested in and the gift must be related to the product you are selling.

Depending on the value of the prize, you need to have different rules of play.

When livestreaming sales, you should encourage people to share on their personal pages so that their friends will also have access to your livestream.

Minigame programs, gift giving can be done regularly and interspersed with sales to increase reach.
Facebook Ads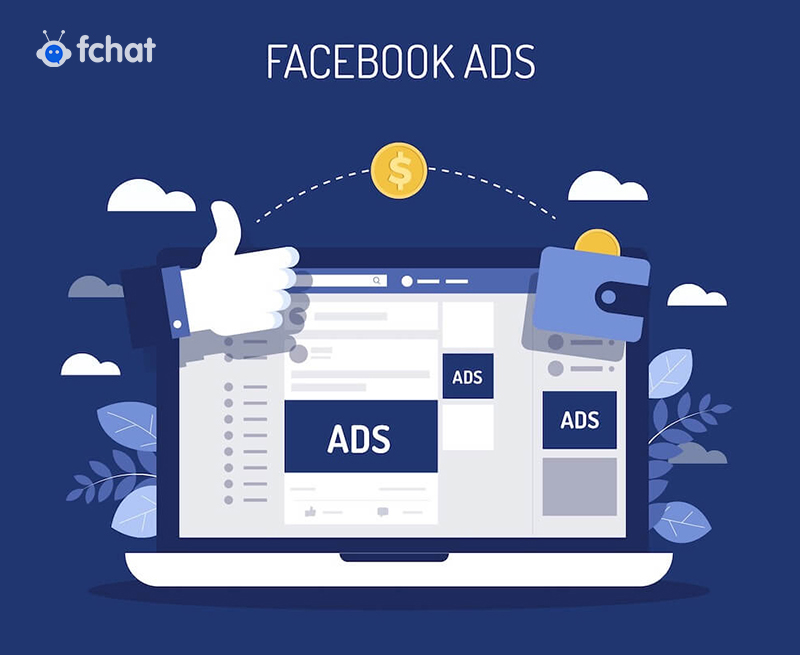 If you are looking for a quick way to increase followers on Facebook, running ads is the most effective way today. When setting up advertising goals, you should choose Interaction to attract interactions to increase likes and follow Facebook. If Facebook users like your ad content, they will click on the Fan Page link on the post and may like or follow the page if your Fan Page has interesting enough content.
Add FanPage to Website
For those who are selling on the Website, adding a Fanpage to the Website is considered "one and two jobs''. When you add a Fanpage on your website, you can not only take advantage of website traffic, but also like and follow from your website or blog as quality interactions.
Use software to suggest friends on Facebook
One of the ways that can help you increase your real followers on Facebook is to use the friend suggestion software built into this social network. When using this function, your Facebook and the referred person will display a friend request, we can confirm to interact with each other and to increase facebook followers. Currently Facebook stipulates that you can have a maximum of 5000 people, and you should only send less than 15 friend requests in a day to avoid being marked as spam by Facebook.
Conclusion: If you are looking to increase your true followers on Facebook for purposes such as sales, increase personal brand awareness or simply want to become more prominent, then immediately apply these tips. way. Hope this information will be useful to you. Depending on the purpose as well as the way you use it, you should use it smartly and skillfully.
Good luck!